Georgia Trend Daily – Oct. 9, 2020
Oct. 9, 2020 Columbus Ledger-Enquirer
Tandra Smith reports that Kysor Warren, a refrigeration company specializing in making refrigerated display cases, announced Thursday that its new North American headquarters will be based in Columbus. Kysor Warren is part of the Epta Group, a worldwide company with dozens of offices worldwide.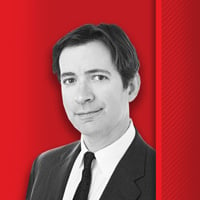 Oct. 9, 2020 Georgia Trend – Exclusive!
Ben Young writes, the post office is an American institution that deserves defending. These last six months, the U.S. Postal Service (USPS) has endured reckless reforms that have crippled its ability to process mail and packages – including "last-mile" package delivery that private carriers like Georgia's UPS rely on. Along with providing services such as delivering Georgia Trend, post offices and postal workers contribute to the health and livelihood of Americans.
Oct. 9, 2020 Atlanta Journal-Constitution
Michael E. Kanell reports that Georgia companies continue to lay off workers in response to the coronavirus pandemic, but there was modest improvement in hiring in last month. The Georgia Department of Labor processed 44,874 new claims for unemployment benefits last week, up slightly from the previous week, officials said Thursday.
Oct. 9, 2020 WABE 90.1
Lashawn Hudson reports that a local nonprofit community lender will be able to help small business owners in metro Atlanta. Martina Edwards, who serves as the chief of strategic partnerships at Access to Capital for Entrepreneurs, says it's all thanks to CornerSquare Community Capital, a new national nonprofit fund created to support racially diverse and women-owned businesses during the COVID-19 pandemic and beyond.
Oct. 9, 2020 Dalton Daily Citizen News
Staff reports that Deanna Mathis, Shaw Industries Group's director of community outreach and corporate giving, has been recognized as a leader in Georgia, being named to Georgia Trend magazine's "40 Under 40" list for 2020. Each year Georgia Trend honors 40 of the state's best and brightest under the age of 40. The ideal candidate is someone who is successful in his or her profession and is passionate about community service.
Oct. 9, 2020 Augusta Chronicle
Damon Cline reports that Augusta-based medical mask manufacturer is moving its production to a larger facility in McDuffie County.United Medical Enterprises has acquired the former Hollander Sleep Products plant in Thomson to nearly triple its production of face masks by early next year.
Oct. 9, 2020 Georgia Health News
Andy Miller reports that an estimated total of $58 million in rebates will be split among 202,000 Georgians who had individual Ambetter policies last year, according to state officials. The payouts are required under a rule in the Affordable Care Act.
Oct. 9, 2020 Georgia Trend – Exclusive!
Mary Ann DeMuth reports, highlighting the 75th anniversary of the Cold War's inception, the Georgia Historical Society (GHS) is addressing the period of geopolitical tension in its upcoming Georgia History Festival. The theme, Tear Down This Wall: Georgia in Cold War America, is the focus of the K-12 educational program that reaches 250,000 students and teachers throughout the state.
Oct. 9, 2020 Georgia Recorder
Ross Williams reports that Georgia officials did not do enough to keep children and teachers safe in opening school buildings during the COVID-19 pandemic, a teachers' group alleges in a lawsuit filed Wednesday in Fulton County Superior Court. The suit, filed by the Georgia Association of Educators and an anonymous Paulding County teacher and student, names Gov. Brian Kemp, Georgia Public Health Commissioner Dr. Kathleen Toomey, State Superintendent Richard Woods, Paulding County Superintendent Brian Otott and members of the Paulding County Board of Education.
Oct. 9, 2020 The Center Square
Nyamekye Daniel reports that members of the public looking for access to public records in Georgia might be surprised by the hefty price it could cost. Georgia law says, "An agency may impose a reasonable charge for the search, redaction, and production or copying cost of records responsive to an open records request."
Oct. 9, 2020 Law.com|Daily Report
Robin McDonald reports that the Supreme Court of Georgia on Thursday unanimously ruled that an ongoing election for the district attorney who will represent Athens and Clarke counties can continue. The ruling prevents Gov. Brian Kemp from sidestepping the Nov. 3 election for district attorney of the Western Circuit in favor of filling the slot for the next two years with a political appointee.
Oct. 9, 2020 Capitol Beat News
Beau Evans reports that Georgia lawmakers are looking at ways to boost the number of people who earn high-school and college degrees amid a changing labor market that is tending toward more automated technical jobs. More than 1 million Georgians could become "unemployable" in the coming years due to a shift toward technology-driven jobs that people with lower levels of education cannot fill, according to Stephen Pruitt, president of the nonprofit Southern Regional Education Board.
Oct. 9, 2020 Atlanta Journal-Constitution
Jim Denery reports that back in 2014, Georgia's U.S. Senate race set a state record with a price tag of more than $74 million. Now, with two U.S. Senate races running simultaneously, although in their separate ways, you can double it.