Georgia Trend Daily – Sept. 18, 2020
Sept. 18, 2020 Georgia.gov
Staff reports that Governor Brian P. Kemp today announced that internationally known pizza delivery and carry-out company Papa John's has selected metro Atlanta to open a new global headquarters in 2021, delivering 200 jobs to the area.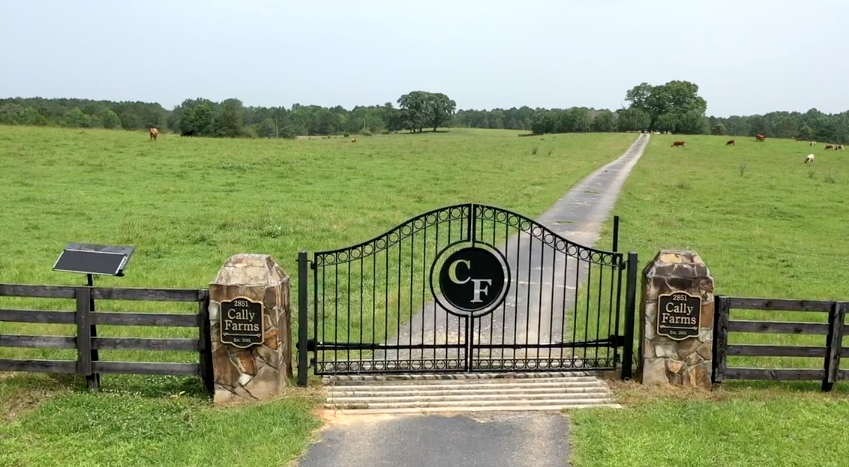 Sept. 18, 2020 Georgia Trend – Exclusive!
Julia Roberts reports that as the sun rises, you grab your first cup of coffee of the day, and walk out on your back deck and watch the activities of the farm personnel preparing your farm for another group of corporate guests from Atlanta who are taking that hour drive down I-85 to escape the confines of their regular meeting space to blend business with a myriad of outside sporting activities.
Sept. 18, 2020 Atlanta Journal-Constitution
Michael E. Kanell reports that Georgia's jobless rate dropped last month below 6% — less than half the jobless rate of April and lower than the U.S. as a whole — as the state added 21,700 jobs, officials said Thursday. In another sign the economy is rebounding from the depths of the coronavirus-triggered shutdown, Georgia last week processed 42,085 new jobless claims, the ninth consecutive weekly decline and the first time since March 21 that claims fell below 50,000.
Sept. 18, 2020 Savannah Morning News
Katie Nussbaum reports, while the Port of Savannah is no stranger to setting records for cargo volume, those records have been a little harder to come by in recent months due to the slowdown caused by the COVID-19 pandemic. That changed last month.
Sept. 18, 2020 GlobalAtlanta.com
Trevor Williams reports that Porsche Cars North America has appointed a new president and CEO to succeed Klaus Zellmer as head of the Atlanta-based unit. Kjell Gruner, 53, will take up the post Nov. 1, leaving his positions as chief marketing officer and global vice president for marketing for the storied Stuttgart sports car manufacturer.
Sept. 18, 2020 University of Georgia
Clarke Schwabe reports that University of Georgia head football coach Kirby Smart and his wife, Mary Beth, will donate $1 million to their alma mater to support the UGA Athletic Association's new social justice program, create scholarships for senior student-athletes whose final seasons were impacted by COVID-19, and contribute to the expansion of the UGA football program.
Sept. 18, 2020 Georgia Trend – Exclusive!
Mary Ann DeMuth reports, Great Wolf Lodge Georgia is launching an innovative way to help kids with their online classes while providing a safe place for the whole family to vacation. The new Howl 'N Learn initiative enables kids to focus on their e-learning for a few hours each day, giving parents time to work or relax and enjoy the resort.
Sept. 18, 2020 Marietta Daily Journal
Staff reports that FedEx announced that it expects to hire 3,000 seasonal team members in its FedEx Ground facilities in Atlanta this year.
Sept. 18, 2020 Covington News, Walton Tribune
David Clemons reports that Gov. Brian Kemp's chief of staff is stepping down to take a job in the private sector after working with the governor on campaigns and in elected offices over the course of nearly two decades in Georgia. Tim Fleming, a graduate of George Walton Academy in Monroe, has worked with Kemp since the future governor ran for state Senate in 2002, while Fleming was a University of Georgia student
Sept. 18, 2020 Georgia Recorder
Daniel Newhauser reports that someone in the United Kingdom smells a whole lot better thanks to U.S. Rep Doug Collins' campaign for the Senate. That's because a fraudster ripped the campaign off to the tune of more than $15,000, spending the money on high-end perfume, mostly in the UK, according to Federal Election Commission records.
Sept. 18, 2020 Capitol Beat News
Beau Evans reports that a state House committee probing issues that occurred during the June 9 primary elections in Georgia released a report Thursday outlining stumbles with absentee ballots and the state's new voting machines that prompted long lines and steep concerns ahead of the Nov. 3 general election.
Sept. 18, 2020 GPB
Stephen Fowler reports that more than 1.1 million Georgians have already requested to vote by mail in the upcoming general election, a dramatic increase from previous years as officials expect record turnout. As of Sept. 16, local elections officials had processed applications for 1,133,581 voters, thanks in part to a new online absentee request portal authorized by the secretary of state's office.
Sept. 18, 2020 Atlanta Journal-Constitution
Greg Bluestein reports that a group aligned with Senate Minority Leader Chuck Schumer unveiled a $6 million effort in Georgia geared toward mobilizing voters of color to back Democratic U.S. Senate candidates Jon Ossoff and Raphael Warnock.