A Farm, Corporate Retreat, and an Exquisite Way of Life     
 "A little bit of heaven, just south of Atlanta"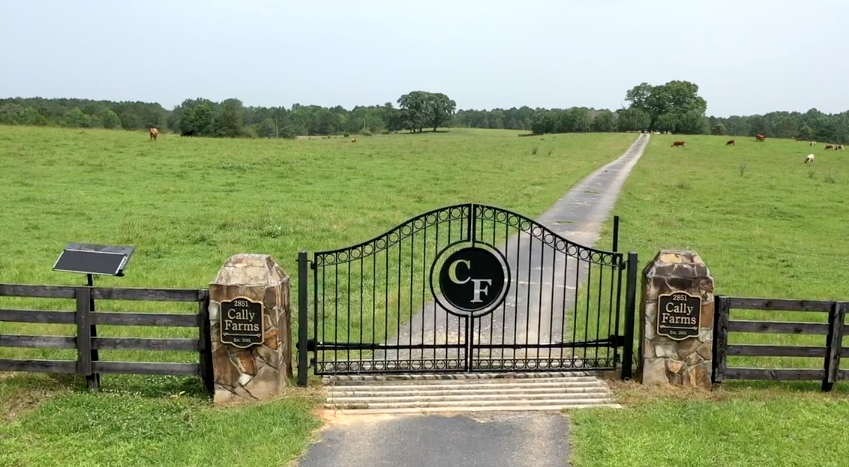 As the sun rises, you grab your first cup of coffee of the day, and walk out on your back deck and watch the activities of the farm personnel preparing your farm for another group of corporate guests from Atlanta who are taking that hour drive down I-85 to escape the confines of their regular meeting space to blend business with a myriad of outside sporting activities
Cally Farms and Preserve is located in Greenville, GA, and is only 75+/- miles south of Atlanta, an hour north of Columbus, and is convenient to both I-85 and I-185, and is currently a working cattle farm and corporate retreat that offers a unique lifestyle for you and your family and opportunity is only as limited as your imagination.
Three hundred sixty plus acre ready-to-turn profit and turnkey for you, Cally Farms includes…
365+/- acres of beautiful land;
a working cattle farm; hunting venue with three homes with 80%+/- of the furnishings remaining; barns; storage sheds, and selected farm equipment including 2 John Deere tractors, ATVs and 4-wheelers;
fescue grasslands; pine and hardwood timber, 20-acre dove fields, 12 food plots with deer stands; abundant wild turkey;
an aerated seven-acre (stocked) lake with gorgeous boathouse; 2 stocked ponds; and a strong flowing creek;
and the farm may also qualify for numerous incentives programs from both the state and federal governments.
A perfect location for corporate bookings and corporate team building, company retreats, and board meetings combined with outdoor sporting activities will stimulate the revenue stream.
The property has multiple opportunities for growth are as creative as the imagination can be, like timber, more livestock, horse stable, paintball course, educational farm, and family reunions. Think about creating a place for a fun summer camp, zipline courses, nature and hiking trails, and so much more.
For a personal tour of the property and for more details of how this property could hold the key to transform your life from city to the country call Quintus Land Group at 404-317-5955, or
Visit callyfarmsandpreserve.com for a video tour and more information.