Family getaway and e-learning adventure in LaGrange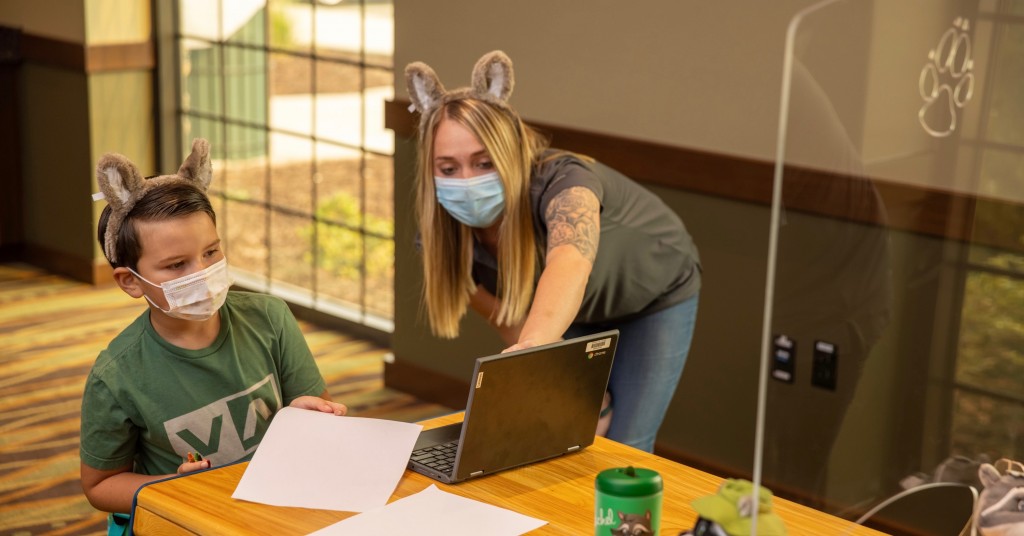 Great Wolf Lodge Georgia is launching an innovative way to help kids with their online classes while providing a safe place for the whole family to vacation. The new Howl 'N Learn initiative enables kids to focus on their e-learning for a few hours each day, giving parents time to work or relax and enjoy the resort.
Beginning Sept. 21, Howl 'N Learn will offer a special on-site classroom called Wiley's Schoolhouse. There, kids will have appropriately distanced workspaces equipped with high-speed internet. Desks will be placed eight feet apart and separated by Plexiglass barriers. As part of the lodge's CleanPLUS program and Procter & Gamble partnership, desk areas will be sanitized with hospital-grade disinfectant after each use.
Kids will be supervised in their e-learning by Great Wolf's tech-savvy kids' entertainment team who will also guide breaks in between classes with fun, physically distanced activities. Masks are required for participants and healthy, prepackaged snacks will be provided.
The Howl 'N Learn package accommodates every child assigned to a room at the time of booking. Rates start at $85 per night and when the work is finished, everyone can enjoy Great Wolf's indoor waterpark and family-oriented attractions.
Photos provided by Great Wolf Lodge.
Do you follow us? Find us on Linkedin, Facebook, Twitter and Instagram.