Political Notes: The Ups, Downs, and In-betweens
Civil Rights leaders laid to rest, anti-abortion law struck down and anti-trafficking bills signed.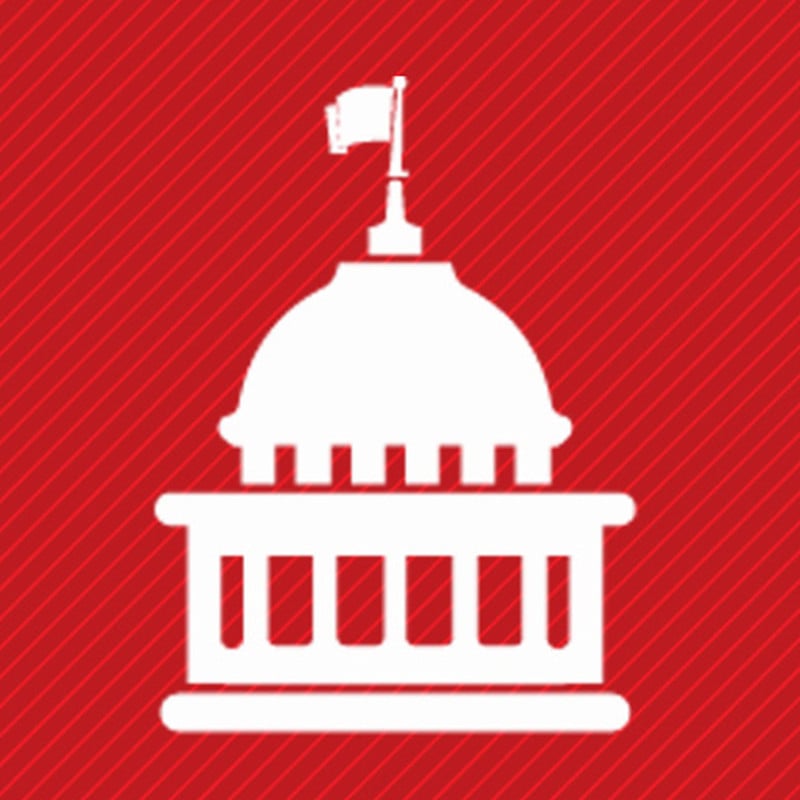 Honoring Civil Rights Leaders: Two leaders of the Civil Rights Movement lay in state at the Georgia Capitol building in July: Rev. C.T Vivian and Congressman John Lewis. Both men died on the same day, Vivian at age 95 and Lewis at 80.
Vivian was the first non-elected Black man to be so honored at the state Capitol. A ceremony preceded his funeral at the Providence Missionary Baptist Church. He was buried at Westview Cemetery.
Lewis, who represented Georgia's 5th Congressional District for more than three decades, was one of the speakers at the historic 1963 March on Washington. His lying-in-state culminated a six-days-long celebration of his life that included stops in his home state of Alabama and at the U.S. Capitol – the first Black lawmaker to lie in state at the U.S. Capitol Rotunda. His funeral was held at Ebenezer Baptist Church in Atlanta, and he was buried at South-View Cemetery.
---
Judge Strikes Anti-abortion Law: In July Federal District Court Judge Steve C. Jones threw out Georgia's controversial six-week abortion ban, HB 481, declaring it unconstitutional. Jones had previously blocked the law from taking effect until its fate was decided in court.
The law, which would have prohibited most abortions once a doctor was able to detect cardiac activity in a fetus, also conferred "personhood" status on such fetuses, allowing parents to claim them as dependents in tax filings and the state to include them in population numbers.
The American Civil Liberties Union of Georgia, among others, sued the state to have the law declared unconstitutional.
Jones said in his ruling that the Georgia law violated a woman's constitutional right to access abortion, as established by the U.S. Supreme Court's 1973 Roe v. Wade decision.
"It is in the public interest, and is this court's duty, to ensure constitutional rights are protected," Jones said.
By virtue of his ruling, the Georgia abortion laws in effect prior to the passage of HB 481 by the General Assembly last year remain in effect. Those laws permit abortions through about 22 weeks of pregnancy.
Gov. Kemp and Attorney General Chris Carr began a formal appeal to the judge's decision last month.
---
In Memoriam: Herman Cain, 74, a 2012 Republican presidential candidate, died in July from the COVID-19 virus. He was hospitalized earlier in the month.
Cain, a Henry County resident, was a former CEO of Godfather's Pizza who became a successful radio talk show host and an outspoken supporter of President Donald Trump. He was co-chair of Black Voices for Trump and was tapped by the president for a seat on the Federal Reserve Board of Governors; his name was withdrawn when it became apparent he could not get Senate confirmation.
Cain ran unsuccessfully for the U.S. Senate in the 2004 Republican primary, losing to former Sen. Johnny Isakson.
---
Anti-trafficking Bills Signed: Two bills aimed at reducing sex trafficking in Georgia have been signed into law by Gov. Kemp. HB 823 stipulates that an individual who knowingly uses a commercial vehicle in the commission of a sex or labor trafficking crime will be disqualified for life as a commercial driver; HB 911 strengthens penalties for sexual misconduct offenses by foster parents. Both bills were part of the GRACE Commission's initiatives to eliminate trafficking. First Lady Marty Kemp co-chairs the commission.
---
Williams Running in 5th District: State Sen. Nikema Williams (D-Atlanta), chair of the Democratic Party of Georgia, was selected by the party's executive committee to be the nominee for the state's 5th District Congressional seat following the death of Rep. John Lewis.
She will run in the Nov. 3 general election for the two-year term that begins in January. A separate special election called by Gov. Brian Kemp for Sept. 29 will fill the seat for the remaining weeks of the current term.
Lewis easily won his party's nomination for another term in Congress before his passing. Georgia law requires that a political party quickly name a replacement in the event of a nominee's death.
Williams, 41, who grew up in Alabama, as Lewis did, works as deputy political director of the National Domestic Workers Alliance and was previously vice president of public policy for Planned Parenthood Southeast Inc. In 2013, she was named one of Georgia Trend's 40 Under 40, which honors outstanding young Georgians. Williams was a friend and mentee of Lewis, who endorsed her state Senate candidacy.
Her Republican November opponent for the Congressional seat is reality TV personality and author Angela Stanton-King.