FinTech in Georgia: From Strong to Stronger
FinTech companies in Georgia generated more than $72 billion last year, and the COVID-19 pandemic has not slowed them down.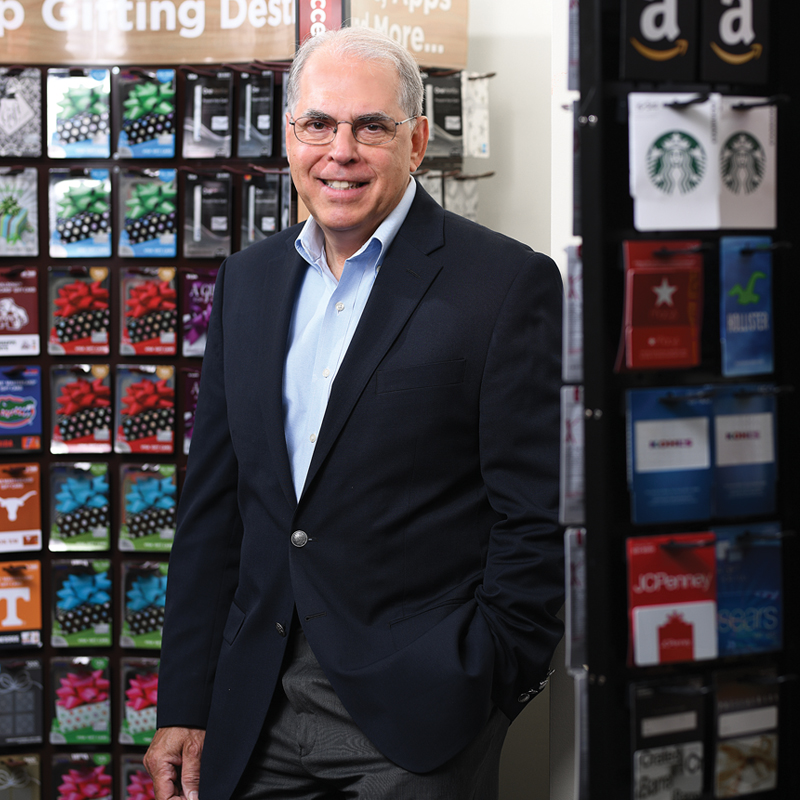 If you're looking for an economic bright spot this somewhat dismal year, cast your eyes toward FinTech, Georgia's financial technology industry, encompassing anything and everything that allows, enables or secures online or mobile transactions.
The industry has been growing solidly for years, grounded in a mammoth payment processing component that has earned Metro Atlanta the nickname "Transaction Alley." Some 70% of all U.S. financial transactions are handled by Georgia firms – mostly in and around Atlanta or in Columbus. Augusta has become a major cybersecurity hub.
Georgia FinTech players include big companies like Global Payments, which acquired Columbus powerhouse TSYS last year, and NCR, supplier of ATMs and barcode scanners, as well as smaller ones like InComm, which produces gift cards and prepaid cards, and eVestment, a Nasdaq-owned company that provides institutional investment information and technology to its clients.
The industry, made up of 172 companies either with headquarters here or a strong Georgia presence, was ready – well-established, innovative, nimble – when the COVID-19 crisis hit and businesses and consumers needed help in navigating the sudden changes that came with it.
"In some ways, this crisis has been an accelerant," says FinTech veteran Tommy Marshall, especially "in the area of contactless payments, the use of services like Apple Pay, Google Pay, PayPal, VISA contactless services." Marshall is executive director of the Georgia FinTech Academy, a partnership between the University System of Georgia and private companies to promote education, jobs, collaboration and research to benefit the industry. The academy's partners offer classes, training and events on a broad range of FinTech topics.
FinTech solutions to the rapid-fire demands of the COVID crisis have changed the way consumers shop, bank, seek entertainment and access healthcare, and they have helped usher in a new push toward mobile technology.
Contactless payment has been available at points of sale for some time, Marshall says, "but consumers have been in the habit of pulling a card out of their wallet and inserting it or swiping it." Adoption rates for mobile contactless capability, "have been growing exponentially month over month, especially in the early weeks of the crisis. We're expecting to see that growth continue," he says.
Randall Toussaint, former director of corporate solutions and cybersecurity at the Georgia Department of Economic Development, says the crisis served to intensify ongoing trends and developments within the industry and enhance demand.
"When the pandemic struck," he says, "we noticed immediately an increase in demand for cybersecurity. There was a slow pullback nationwide in email traffic but an uptick in the amount of 'threat actors' trying to penetrate cybersecurity. That was a big signal to FinTech – increased demand for cyber services and for contactless transactions. FinTech has already been innovating around these topics."
Larry Williams, president and CEO of the Technology Association of Georgia, says businesses and consumers were looking for "frictionless" payments. "They have reduced the amount of contact points that a transaction has to have in order to be completed."
---
The COVID Effect
The pandemic brought opportunities aplenty to Georgia's FinTech businesses; but they, like others, had to make quick adjustments to the way they operate and respond to clients' needs.
"It has been a very interesting time to manage a business through," says eVestment CEO Gene Luciani. "We've done remarkably well. Luckily, we were a SaaS-based platform [a third-party provider that hosts applications for customers via the internet], so all our code is on those servers. Having to close the office didn't impact our ability to keep our solutions on for our clients. We've been able to have the platform up and running, data flowing through very easily just like we were in the office. Our workforces transitioned to remote work very well."
Clients renew their subscriptions on an annual or every-couple-of-years basis. "The business is very stable, so we haven't had the type of financial impacts that many other businesses probably have," he says. "My guess is the FinTech space has been largely resilient – we haven't had the same type of negative impact like you would from more traditional types of business."
Robert Skiba, chair of the trade group Innovative Payments Association and executive vice president of regulatory and governmental affairs at Atlanta-based InComm, says his company's revenue streams have varied during the pandemic. "The travel-related part of the business was down," he says – the company provides Georgia's Peach Pass express lane toll-collection devices and a similar product for Florida. "But gaming products – anything related to PlayStation, Google Play, Fortnite – are red-hot. People staying home were playing video games." Similarly, online gift card sales have soared.
Prepaid cards also have worked well for individuals who lack bank accounts or credit cards, he says. They were used for some of the federal stimulus payments during the COVID response. "It was faster than paper coming out of Treasury," Skiba says.
Prior to the pandemic, Luciani says, eVestment acquired other companies – most recently Solovis, a portfolio management solution – and increased its hiring, which helped position it to respond to the public health crisis.
"Our database is used for institutional investors and their consultants to start their due diligence process on where to invest their money," Luciani says. One of the things those investors have been most interested in lately is knowing what kinds of disaster recovery plans – including for the type of pandemic we're in right now – asset managers have. eVestment has created a place where managers can easily disseminate those plans, Luciani says.
"We've always been kind of the connective tissue in the industry," he says. "But I think this showed us our ability to do this in a discrete way. I think that will carry on whatever the issue will be. That muscle we've exercised during COVID is one that we will be able to exercise again."
The FinTech Academy's Marshall says the industry has not had to resort to extensive layoffs, and most of the larger companies continued their summer internship programs, typically virtually.
One setback he points out involves Atlanta-based Kabbage, a "unicorn" (the term for a privately funded technology startup worth more than a billion dollars) that announced some employee furloughs in late March and closed an office in India; the company supplies funding directly to small businesses and consumers through an automated lending platform.
"That was one of the more public gut punches that was announced," Marshall says." I know that several of the larger companies went into hiring freezes, but to my knowledge they haven't done any reduction in force in the last [second] quarter."
Banks, key components of the FinTech industry, are likely to continue hiring, he says. "All banks were considered essential services throughout the crisis. All had to maintain operations and had a lot of increase in demand in relation to the Paycheck Protection Program and its execution."
In addition, "the platforms banks [use] are powered by FinTech solutions, so in many ways the crisis has heavily influenced consumer behavior," Marshall says. "An increased demand for digital service has emboldened further investment on behalf of the banks into their digital transformation program; that creates a greater demand for FinTech services and products."
---
Strength in Talent
The industry employs more than 40,000 in the state. And if you ask business leaders what has brought Georgia to the forefront of FinTech and will likely keep it there, the word that comes up most frequently is talent.
"It began really with talent," Toussaint says, "and I think the next phase as we move forward, talent's going to continue to be the main driver.
"We are ranked 11th in the nation in high-tech employment because of the presence of strong universities. Georgia Tech, the University of North Georgia, Georgia State, Columbus State all launched programs early on that really attracted the attention of financial payment processors and created talent pipelines for them. As the industry began to grow and more fiber began to be put in the ground within the Atlanta market, and wages began to be a lot more competitive, Georgia began to stand out among the pack."
"The reason we are able to grow here," says Williams, "is we've got that depth of knowledge – I call it iteration with ingenuity – that has brought us [to] where we are today; we've got the depth of experience, layers and layers of experience as far as talent goes. The FinTech Academy is going to give us a competitive advantage in talent above and beyond any other state in the country."
Toussaint says available talent may be even more important to the industry than tax breaks or special incentives – although those are welcome.
"A big driver is the ability to innovate and develop new technology," he says, "and that can't be done without talent. When we are able to meet a company early on in their site selection process and present the assets, from the talent pipeline standpoint, that Georgia can offer, that in itself becomes an incentive. Whenever a company is able to find a market that can offer the exact talent they are looking for in a timely manner and with reasonable wages, it really speaks volumes – and, honestly, that's what our discussions have been about mostly with FinTech leaders."
"If you look at the largest FinTech companies," says Marshall, "their needs are most substantive at the entry level and at the mid-career level. At the early entry level, the demand breaks down to about 60% software developers and engineers; 20% or so of product managers, the workers cutting between technology and the business [side], guiding the product development; then about 10% or so focused on what we think of as more infrastructure. The remainder is around information security – cybersecurity as it relates to financial services."
"Our ability to attract talent is very, very good in Atlanta," says eVestment's Luciani. "We have a huge pipeline that comes from Georgia Tech, UGA [University of Georgia], KSU [Kennesaw State University] and some of the other colleges and universities in the area that are throwing off tremendous amounts of very highly qualified, young ambitious people that we hire a good amount of every year."
Clearly, the technology talent coming out of Georgia's colleges and universities is a draw for FinTech companies, but InComm's Skiba says the needs – and thus the opportunities – are actually broader.
"I'm looking for graphic designers, that's my need – for the gift cards that we put out. We need logicians. We print close to a billion cards per year; we have to have logicians that can get those cards printed, move them out. I need IP [intellectual property] lawyers, supply chains to allow you to support the business of providing prepaid cards to the public, to be sure they're secure, make sure all requirements are met. There's a whole host of state and federal requirements before you can put a card out on the rack."
---
Here to Stay
"I believe there will be remarkable staying power," Marshall says of the changes the pandemic has brought to FinTech. "There has been a meaningful shift to mobile banking; penetration at most of the banks had already exceeded 60% of the user base for business clients and consumer clients. The banks continue to invest in the technology and capability; the user experience is wonderful in many regards. As more consumers have that experience, they're not going to want to go back."
"In planning for the future," says Toussaint, the economic development department sees "a trending toward things like an increase in digital payments; the pandemic just led to a more urgent surge in that area, trending toward cashless societies – many companies are thinking through the process of that."
Williams sees growth possibilities in all components of payments, contracts and verification, including more widespread use in government for securing building permits or paying property taxes and license fees. This means cybersecurity will have to stay ahead of trends to ensure privacy and safety in using the new applications.
"We're seeing it in telemedicine in a very important way that respects the privacy of the patient and doctor relationship, the security of that data and even the transaction part of it that connects with insurance companies, so the doctor gets paid and everyone gets the services they need," Williams says.
"Being able to utilize things like machine learning and artificial intelligence as a way to actually prevent attacks or anticipate or detect more quickly where threats are and be able to head them off at the pass" he says, "will accelerate a lot of that technology as well."
---
Remaining on Top
Because FinTech moves so rapidly, there can be no resting on laurels. It is important for Georgia to stay attuned to – and anticipate – the industry's needs, leaders say.
Williams is keeping his eye on the trend toward consolidation. "Six of the largest FinTech firms in the world have consolidated into three," he says: Global Payments' $21.5-billion acquisition of TSYS; Fiserv's $22-billion purchase of First Data; and the $43-billion FIS/WorldPay merger.
"That all happened in Georgia," he says. "We've got to make sure that we can keep those businesses here. Workforce is always important to them, and things like a great business climate, upward mobility, infrastructure – plenty of fiber, fiberoptic cable."
"Having an environment that nurtures the development of earlier-stage companies is important," says InComm's Skiba. "Often, earlier stage entrepreneurial-driven companies will create innovative ideas that help fuel the FinTech industry." He references Georgia Tech's Advanced Technology Development Center and Atlanta Tech Village and the companies that they have nurtured. "We need that to continue as one way for capital to be available for these entrepreneurs."
Luciani says the trend toward industry collaboration is a crucial element. "We always had the frame of mind – we call it 'co-opetition.' We've had a lot of partnerships with some of our industry competitors, where we redistribute their data, they redistribute ours. It's a very symbiotic relationship and system that we operate in. In the technology space, if you're going to try to go it alone, you're going to wind up losing."
Of the industry as a whole, he says, "We're going to have to constantly evolve. Things are never going to slow down."
---
Blockchain Hub
In the world of FinTech, blockchain technology is a hot commodity. And Albany State University (ASU) has become a blockchain hotspot, turning out graduates ready to work in the field.
The technology is known primarily for its use in recordkeeping for Bitcoin and other cryptocurrency transactions, but the possibilities go way beyond that. The simplest explanation: information is stored in a block, which becomes part of a verified, secure chain as transactions are added. In addition, blockchain technology enables data to be stored on thousands of servers, making it difficult for one user to gain control of the network and thereby keeping the data more secure.
Robert Owor, head of the department of mathematics and computer science at ASU, a historically Black school that is part of the University System of Georgia, describes blockchain as "a new memory model," with potential for broad use in the corporate world, in supply chain management, in storing medical records and even in agriculture.
Owor is the driving force behind his school's embrace of the technology. "We met some people from IBM, and they said, 'Would you like to take some courses?' I said, 'Sure.' It was blockchain, artificial intelligence, machine learning. Then they said, 'Would you like to offer a blockchain course?'"
He designed a course and began teaching it in the fall of 2017, then put his students to work helping create a money-lending app based on blockchain. They took to it immediately, he says.
IBM remains an ASU partner in the blockchain program; Owor says several graduates have gone to work for the company.
The program has been a good fit for ASU and its students. "Job prospects are very good," he says. "As a matter of fact, I'm asked for students. I can't train enough of them."