Georgia Trend Daily – Aug. 24, 2020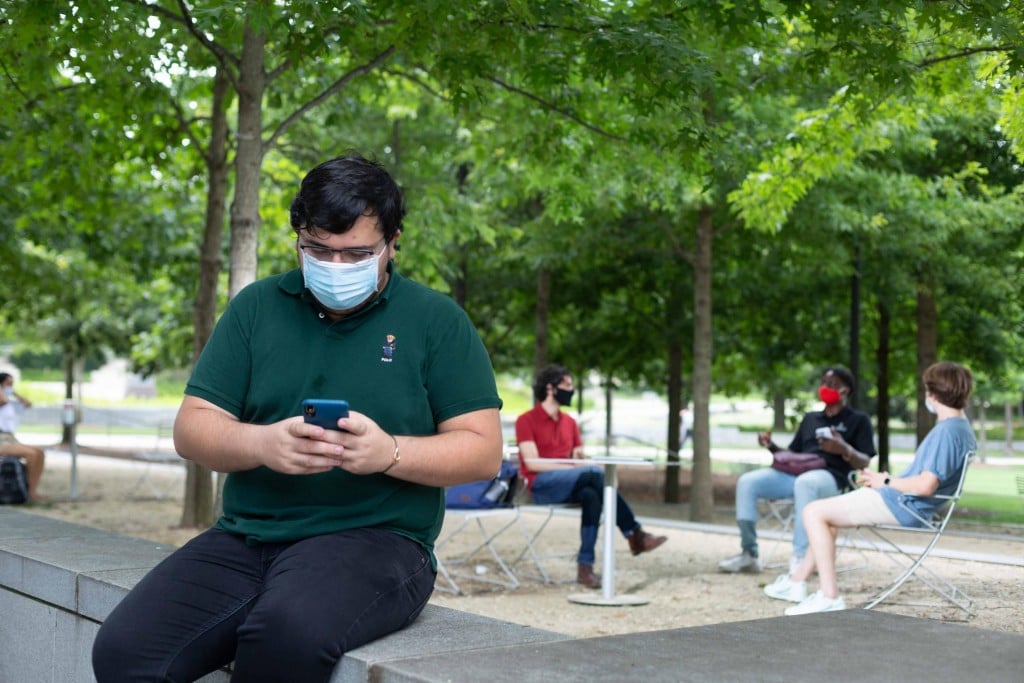 Aug. 24, 2020 Metro Atlanta CEO
Staff reports that Soliant, a health care and education staffing company announced on Friday, Aug. 21, 2020 it is relocating its headquarters to Peachtree Corners. Founded in 1991, Soliant provides medical staff to various staff health facilities throughout the United. Its headquarters are currently located in Tucker, Georgia.
Aug. 24, 2020 Georgia Trend – Exclusive!
K.K. Snyder reports, as Phoebe Putney Health System President and CEO Scott Steiner marked his first year on the job in early 2020, Dougherty County faced a crisis no one could have foreseen when he took the position. The county of approximately 88,000 people had erupted as a COVID-19 hotspot, following the well-attended funerals of two locals.
Aug. 24, 2020 Atlanta Journal-Constitution
Michael E. Kanell reports that Monica Nash, 39, said she had to outbid four other people to land a three-bedroom home in Lithonia. "I had to pay $10,000 more than the asking price," she said. "That's how hard things are. It is very competitive."
Aug. 24, 2020 Albany Herald
Carlton Fletcher reports that Lines have been drawn in the sand, and both sides have settled in for a battle, one that both insist they will win, as the South Georgia Rails to Trails conservancy group unveiled this week its $7 million breach of contract suit against the city of Albany.
Aug. 24, 2020 GlobalAtlanta.com
Trevor Williams reports that the last few months were supposed to have brought a victory lap for the North American trade relationship, with the implementation of the United States Mexico Canada Agreement providing a new level of certainty for companies. But for the Canadian province of Quebec, which has operated an office in Georgia since 1978, the period has come with another capricious U.S. move that will strain industries recovering from the pandemic.
Aug. 24, 2020 Georgia Trend – Exclusive!
Mary Ann DeMuth reports, like many of Georgia's research universities, institutions of higher learning in Atlanta are turning to technology in search of solutions to a variety of problems associated with the coronavirus pandemic. Their efforts run the gamut from new testing methods to providing students a phone app that can detect exposure to the virus.
Aug. 24, 2020 Saporta Report
David Pendered reports that patients may find wait times are shorter to get orders for an MRI and similar procedures following Gov. Brian Kemp's decision to back nurses over doctors and allow nurses with certain credentials to order radiologic tests. Patients no longer have to wait to see a doctor to get an order for an MRI or other radiologic procedure.
Aug. 24, 2020 11 Alive
Staff reports that the Republican National Convention starts Monday and one Georgia Democrat is helping to kick off the event — as one of the speakers. State Rep. Vernon Jones is slated to speak in support of President Donald Trump on Monday night. He's the only Georgian out of the 62 public speakers announced.
Aug. 24, 2020 The Center Square
Nyamekye Daniel reports that Georgia now has more leeway on how to use $174 million in federal community development grants for coronavirus relief. The U.S. Department of Housing and Urban Development (HUD) has cut red tape from the Community Development Block Grant (CDBG-CV) and other programs that will allow governments to use pre-existing aid and access federal funding faster.
Aug. 24, 2020 GPB
Stephen Kemp reports that Gov. Brian Kemp published a fiery op-ed in the Atlanta Journal-Constitution over the weekend accusing the state's largest paper of publishing coronavirus information "with no context provided" while not challenging any of the outlet's exhaustive reporting on the global pandemic.
Aug. 24, 2020 Capitol Beat News
Beau Evans reports that the evolving political back-and-forth on whether Georgia should require facial coverings in public entered a new phase this past week as Gov. Brian Kemp allowed cities and counties to mandate mask-wearing in many areas except homes and businesses amid the COVID-19 pandemic.
Aug. 24, 2020 Atlanta Journal-Constitution
Greg Bluestein reports that the Democratic Senate candidate Matt Lieberman is trying to put an end to insistent calls from some party leaders to abandon the race by unleashing an introductory ad Monday that makes clear he's not going anywhere. The 30-second spot features Lieberman's daughter, Willie, tying her father's parenting ability to his political skills.