Georgia Trend Daily – Aug. 17, 2020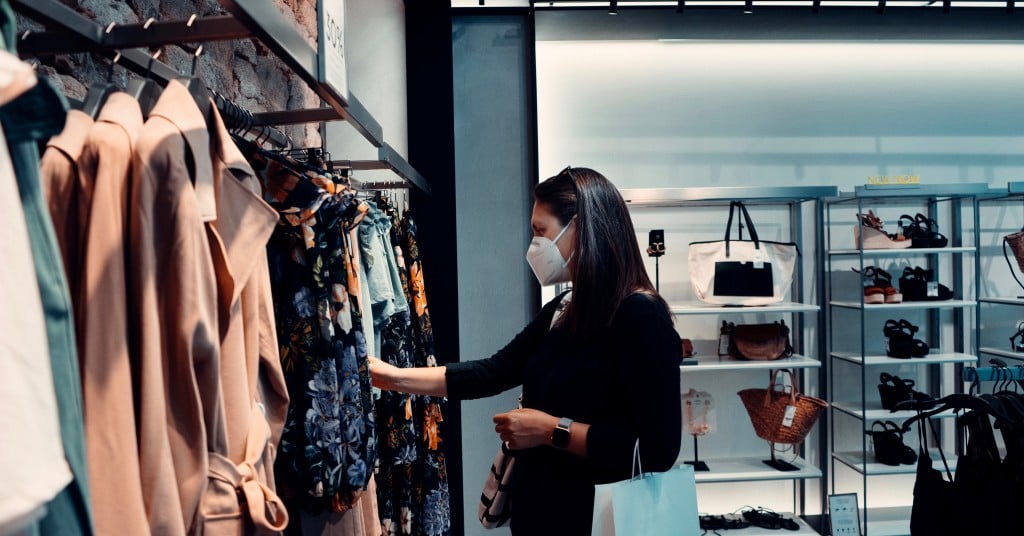 Aug. 17, 2020 The Center Square
Nyamekye Daniel reports that state employees in Georgia will be paying an extra $135 next year for health benefits after the Board of Community Health approved a premium rate hike. The board voted unanimously Thursday to increase the employee premiums by an average of 5 percent.
Aug. 17, 2020 Georgia Trend – Exclusive!
Mary Ann DeMuth reports that the U.S. Commerce Department's Economic Development Administration (EDA) is awarding $4.1 million in grants to 11 Georgia organizations. The funds are coming from the $1.5-billion federal Coronavirus Aid, Relief and Economic Security (CARES) Act passed earlier this year. https://www.georgiatrend.com/2020/08/17/funding-awarded-to-boost-economic-development-in-georgia/
Aug. 17, 2020 Atlanta Journal-Constitution
Michael E. Kanell reports, in a sign of modest but steady improvement in the economy, the number of Georgians filing jobless claims dropped for the fourth consecutive week, hitting the lowest level since March 21. The state's Department of Labor processed 62,335 new claims for unemployment benefits during the week ending August 8, signaling a slow ebb in the massive tide of job cuts that started in mid-March.
Aug. 17, 2020 Capitol Beat News
Dave Williams reports that Georgia energy regulators are expected to vote Tuesday to verify and approve $674 million Georgia Power Co. spent on the Plant Vogtle nuclear expansion during the last half of 2019. But opponents of the $25 billion project say the state Public Service Commission (PSC) should go well beyond such a routine decision and start examining how much building two additional nuclear reactors at the site south of Augusta is ultimately going to cost and how much of that customers should have to pay.
Aug. 17, 2020 GlobalAtlanta.com
Trevor Williams reports that a South African sales software firm will hire 30 at a new North American headquarters near Truist Park in Cobb County. Skynamo will set up its U.S. and Canada office within the growing tech node centered at the Battery Atlanta, the mixed-use development around the Atlanta Braves baseball stadium.
Aug. 17, 2020 Saporta Report
David Pendered reports that a proposed rock quarry along the Chattahoochee River in Carroll County has run into the teeth of a fast-moving grassroots opposition that has gained the support of county governments in Carroll and Coweta counties. The boards of commissioners in the two counties voted Aug. 4 to take action against the quarry in votes that support concerns raised by Citizens Opposed to Carroll County Rock Quarry.
Aug. 17, 2020 Georgia Trend – Exclusive!
Kenna Simmons reports, pivot, plan, prep – and then pivot again. That's the approach Augusta-Richmond County is using to navigate 2020. The area started the year grappling with one challenge – though one that many communities would love to have now – as low unemployment prompted businesses and civic leaders to focus on workforce development.
Aug. 17, 2020 GPB
Stephen Fowler reports, as coronavirus cases and deaths continue to rise in Georgia, Gov. Brian Kemp signed an order Saturday that situationally allows for local mask mandates after negotiations with Atlanta's mayor fell apart. At any time, local leaders can require masks on government-owned property, but the new language spells out specific thresholds before restrictions can go further.
Aug. 17, 2020 Gwinnett Daily Post
Curt Yeomans reports that State Rep. Chuck Efstration, R-Dacula, has released details of a COVID-19 response plan he hopes to push in the Georgia General Assembly. Efstration, who will face Democrat Nakita Hemingway in the general election, announced his three-point plan for addressing the pandemic on Thursday.
Aug. 17, 2020 WABE 90.1
Emma Hurt reports, following the death of Congressman John Lewis, all of Georgia's members of Congress asked the state Legislature to replace the statue of the vice president of the Confederacy, Alexander Stephens, in the U.S. Capitol with a statue of Lewis. Each state is allotted two statues on Capitol grounds. Republican State Rep. Tommy Benton has lost a leadership position for speaking out against that proposal and publicly disparaging Lewis' career.
Aug. 17, 2020 Georgia Recorder
Jill Nolin reports that a Georgia Republican says he thinks the state House of Representatives is just a dozen votes shy of advancing a bill that would abolish the death penalty. Rep. Brett Harrell of Snellville said Thursday that he thinks highlighting the cost of capital punishment may help win over the support needed, at least in the one chamber.
Aug. 17, 2020 Newnan Times-Herald
Sarah Fay Campbell reports that a committee of Georgia state senators will be studying possible law enforcement reform. The Senate Law Enforcement Reform Study Committee was created by legislation adopted during the 2020 legislative session.
Aug. 17, 2020 Gainesville Times
Jeff Gill reports, this year has been topsy-turvy in so many ways, but could one political mainstay – Republican domination of the U.S. House 9th District that includes Hall County – turn blue in 2020? Political observers say they doubt it, and that, following the runoff Tuesday, Aug. 11, and looking toward the general election on Nov. 3, Republican nominee Andrew Clyde clearly has the edge over Democrat Devin Pandy.
Aug. 17, 2020 Atlanta Journal-Constitution
Fiza Pirani reports, on Jan. 29, 1895, just two days before 93 delegates from 28 states convened in Atlanta for the 27th National American Woman Suffrage Association's convention, The Atlanta Constitution asked Georgians how they felt about the cause for women's suffrage. "Some of them smiled, some laughed, some blushed, some looked grave, others sour, and some of them looked (sic) unutterable things. A great many said they were emphatically against it," the paper reported.