Augusta | Richmond County : Relying on a Diverse Economy
Creativity, cyber and community support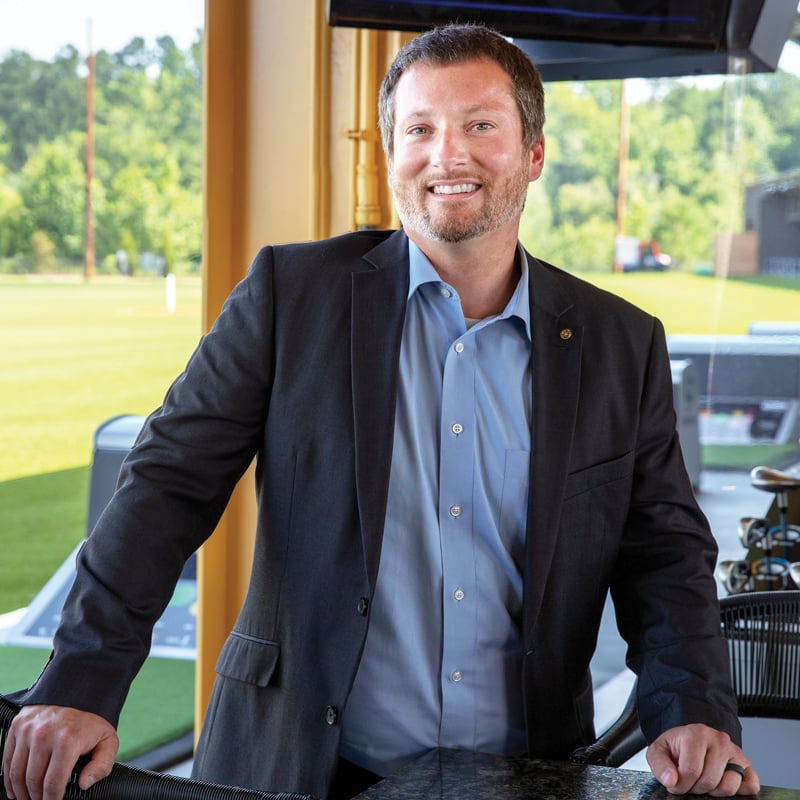 Pivot, plan, prep – and then pivot again.
That's the approach Augusta-Richmond County is using to navigate 2020. The area started the year grappling with one challenge – though one that many communities would love to have now – as low unemployment prompted businesses and civic leaders to focus on workforce development. Now it's in the middle of the opposite, embracing creative approaches to try to sustain small businesses as the coronavirus pandemic wreaks havoc on the economy.
There's light during these times as the area prepares for the Masters Golf Tournament, which was postponed from its traditional April spot that launches the major tournament season to a season-ending date of Nov. 12-15.
Augusta Metro Chamber of Commerce President and CEO Sue Parr calls the Masters a "13th month" in terms of economic impact, and having two Masters within six months (assuming the 2021 tournament returns to April) will certainly help the economy regain its footing.
As the city emerges from the COVID-19 shutdown, leaders say they've tried to use the time to plan for a future that, even if no one can accurately envision, they can make some educated guesses about. And be ready for whatever comes next.
That ability to pivot and be ready has helped Augusta and is helping Georgians. Funded in part by $400,000 from South Korean battery maker SK Innovation, Augusta University (AU) developed a free telemedicine app that allows people to be screened for the virus. The Medical College of Georgia is working on a saliva test that would be easier than the current nasal swab method. But in the meantime, AU's Dental College was running seven 3-D printers day and night to produce more testing swabs.
Small businesses scrambled to add e-commerce options, with the chamber offering how-to help through webinars and other resources. "We produced 17 webinars over 10 weeks," says Parr.
One featured a local technology company walking businesses through improving their online shopping experience and even setting up online payments. About 900 people signed up, and another 300 watched later online.
The organization offered daily emails with information on everything from managing a remote workforce to how to apply for federal Paycheck Protection Program loans. The chamber also implemented a dues relief program, although Parr says about 75% of members haven't needed it.
Some small businesses got really creative. Second City Distillery made the switch from spirits to producing hand sanitizer for first responders. Keen Signs and Graphics started producing customized sneeze guards and shipping them throughout the state. And Showpony, a downtown merchandising company, launched its #WeGiveAShirt campaign, printing and selling T-shirts for local downtown businesses. Customers can order a shirt with the logo or design of their favorite shop, restaurant or business, and proceeds from the limited-edition sales go to the businesses. The campaign had raised more than $180,000 in June and as of press time was still going on.
"It's a true testament to how people can get involved and support downtown businesses," says Lauren Dallas, executive director of downtown revitalization organization Augusta Tomorrow. "It's incredible, the support they've been able to rally to support these businesses so they can make their rent [while shut down]."
---
Cyber Shield
Looking beyond the immediate challenges, the economic impact of the U.S. Army Cyber Command, located at Fort Gordon, continues to grow and will provide opportunities for years. Although COVID-19 delayed the move of about 6,900 military and civilian personnel to the fort (already the area's largest employer), the Georgia Cyber Center, a public-private partnership of universities, state and federal government, law enforcement, the Army and the private sector, has basically filled its two buildings. Cyber firm Parsons has expanded within a year of moving in, adding more than 80 new jobs.
"When you can be mentioned as the cybersecurity capital of the nation, and potentially the world, that bodes well for our long-term future," says Augusta Mayor Hardie Davis Jr. "Historically we have been an economy of medicine, manufacturing and the military, and now [adding] on to that a fourth leg of the stool, cyber innovation and technology. It speaks to Augusta's potential as a technology hub and a hub of innovation."
And with a strong manufacturing sector, the area has a broad economic base that was helping shield it at least a little during the first half of 2020. "We're such a diverse economy," says Cal Wray, president of the Augusta Economic Development Authority. "You've obviously got the nuclear industry here, with the Savannah River Site and Plant Vogtle. And with the large medical community and manufacturing base, I think that helped us weather the last few months." Although he says manufacturing saw a definite slowdown in new projects, activity seemed to be picking up in June.
Last year the development authority was involved with more than $500 million in investment, including some $475 million in expansions that brought 1,473 jobs. New investment totaled about $50 million and 235 jobs.
On the retail and entertainment side – a sector hit hard by the pandemic – is Topgolf's new, first-in-the-country concept. Featuring a mini-golf course, outdoor games and fire pits along with the company's traditional climate-controlled driving range, it had been scheduled to open in time for the Masters in April and has just recently opened.
In downtown Augusta, the Downtown Development Authority (DDA) is looking at surveys to determine what programs and promotions are needed to bring people back, says Margaret Woodard, executive director of the DDA. It's using cell phone technology for consumer travel pattern analytics, tracking the number of visits people make to the downtown, how long they stay and where they're going by category, then comparing that to pre-pandemic data to get a sense of consumer confidence. That can help restaurants and retailers know whether to maintain curbside service, for example, or open for regular hours (if people are spending hours in the area) or something different.
From February 2019 to February 2020, a million visits to downtown lasted an average of 4.5 hours, and most people came from about a 30-mile radius. And then the traffic just stopped. "The good news is, everyone's here – no one has closed down," Woodard says. "They've been creative. The community has supported them."
Noting a recent survey by Main Street America that found that up to 30% of small businesses could be at risk of closing permanently if business disruption continues at the same rate, Woodard says, "We're doing everything we can to make sure [Augusta] is not that statistic."
And, she says, the word from downtown landlords is that businesses are paying their rent. Woodard thinks they'll stay creative in the future, looking at opportunities for coworking spaces, for example, or maybe an eatery that serves only lunch sharing a kitchen with a restaurant that's only open at night, or a retailer placing a kiosk inside another store.
Downtown was in the middle of a renaissance, and both Woodard and Dallas believe it will continue. In June, the city started work on converting the 5th Street bridge to North Augusta over the Savannah River for pedestrian and bike traffic only. It should be completed in 18 months. The 13th Street bridge is scheduled to be replaced, and both cities hope to add bike lanes to the new span.
"There are more businesses downtown than there have ever been," Dallas says, noting that Augusta Tomorrow has several initiatives to make downtown attractive: one focuses on keeping it clean and safe, or "as neat as if every week were Masters week" as Dallas describes the effort. It's basically a plan to create something like a business improvement district, she says, adding that the organization is going to get creative about funding since additional taxes on property owners isn't an option right now.
Another initiative acknowledges the need for housing downtown, so that people can live, work and play – and go to school – within the district. That means both lower-cost student housing and upscale multifamily developments.
Beacon Station, a 221-unit multifamily mixed-use development near the Dental College, opened earlier this year and includes Inner Bean Café. Davis says the project, in which the city invested $32 million, "has served as a catalyst for additional private investment, and it's solidified the revitalization of a seven-acre abandoned and blighted site that is now on the tax rolls, generating revenue."
Two high-end apartment developments are also planned for downtown, and an aging complex will be getting a makeover from new owners. "The projects that had already broken ground are still moving," Woodard says. "We still think there will be a strong market for downtown housing."
---
Soul Steps
Although Augusta's travel and hospitality sectors were severely impacted by the pandemic – Davis estimates the city lost $5 million to $6 million in terms of canceled events and activities – Augusta Convention & Visitors Bureau (ACVB) President and CEO Bennish Brown says there's hope. He thinks that visitors will be looking for closer getaways they can drive to rather than fly. And, he says, Augusta is a favored spot for family reunions, which may be just what people are looking for after sheltering in place.
Jennifer Bowen, vice president of destination development, agrees. "People either want to go to the beach or they want to go and visit friends and family," she says. The ACVB, which is planning a major new tourism campaign that may launch before the end of the year, is also going to reach out to residents.
"Get locals moving about first, coming back into the city and doing the activities they feel comfortable doing, with largely outdoor activities and socializing with friends and eating out in restaurants again," is how Bowen describes it. "You know, our next visitor might be the friends and family of our local residents."
Visitors and residents alike can look for a new project that honors Augusta's most famous son, James Brown. They can trace the life steps of the Godfather of Soul around the city, following vinyl emblems (that look like an old record) on the sidewalks that mark important places in his life. Visitors can scan a QR code that will take them to a companion website – Soul Starts Here – with mini-podcasts narrated by different people who had personal connections with the singer.
Looking to the fall, both Bowen and Brown see glimmers of hope – and a bright light in November. Many of the city's attractions are still planning fall events, and Bowen says Southerners seem open to travel messages. Brown thinks Augusta's affordability will help, too, as the economic impact of the pandemic lingers.
At the chamber, Parr notes that 2019 was a record year for new members, including millennials and women-, minority- or veteran-owned businesses. "Hopefully this is just a blip on the radar for us, and within six to 12 months we'll be back on a full recovery course, doing even better than we anticipated," she says.
Davis recalls that the economic forecast for Augusta was that it would outpace the state in growth in 2020, and he hopes that the city's recovery will also outpace other areas of the state. The city has established a task force focused on resiliency and sustainability, he says, that will look for ways to create opportunities for "the next generation of workforce, particularly around technology and innovation, so we're not limited to the bricks and mortar places we've historically wanted to come and do business."
Beyond the bottom line, the Masters will buoy the entire city come November. The postponement was hard to take, but Brown says people reacted to the rescheduling as some of the best local news ever. "It reverberated around the country and for golfers around the world," he says. "But it means a lot of special things for Augusta. It's really about the psyche of our community."
---
Local Flavor
Meals & More, on Wheels
It wasn't unique to Augusta – when the coronavirus pandemic shut down restaurant dining rooms, chefs and owners across the country were scrambling to stay in business and keep feeding their neighbors. And those neighbors scrambled to find ways to get their favorite meals at home.
But Augusta did have something unique: a local delivery service, Augusta To Go, that helped in the breach. Started three years ago by the husband-and-wife team of Lindsey Teague and Trevor Dow, the company works with small locally owned restaurants. "Locals helping locals" is the way Teague describes it.
The pair met at the University of Georgia, where Dow worked for a local food delivery company in Athens. They combined his knowledge with Teague's experience in communications and customer service to launch Augusta To Go and say taking care of customers – both people who order through the service and restaurants that provide the meals – is what makes it work. "These aren't just our customers, these are our neighbors," Dow says.
Before the pandemic, Augusta To Go had already carved out its space in the market by offering lower rates than national competitors and by being always available, Teague says. "We are responsive in real time to customers' and restaurants' needs," she says, noting that restaurants can call their personal mobile phones if anything goes awry.
In the early days, Teague and Dow had to encourage restaurants to use the service. Now in the past year, Dow says, every new restaurant partner has called them. Some owners have ordered through the service first to test it out. "Then they call and say, 'I ordered last night and everything's great. Let's give this a try,'" says Dow.
Recently, of course, the couple saw a large influx of restaurants that wanted to work with them for delivery services. But Dow, whose background includes working as a line cook at several restaurants, also fielded questions from owners who were looking for advice on transitioning to delivery and takeout. Should menus be shorter, for example? Should they set up a drive-thru pickup lane? Both say they were eager to help in any way they could. "It's been interesting to see what they've come up with," says Dow.
They've also partnered with online farmers market Augusta Locally Grown as demand for produce has increased. Their "locals helping locals" mantra has resonated during the pandemic, and they try to carry the slogan through, using Augusta businesses for everything from T-shirts to ads.
"It's great to see our local community rallying around our restaurant industry, because the diversity and just the vivaciousness of that industry is what helps make Augusta different and just a lovely place to live," says Teague.