Political Notes: The Ups, Downs and In-betweens
Hate crimes bill passes, USG reviews building and college names and a new president for the Metro Atlanta Chamber.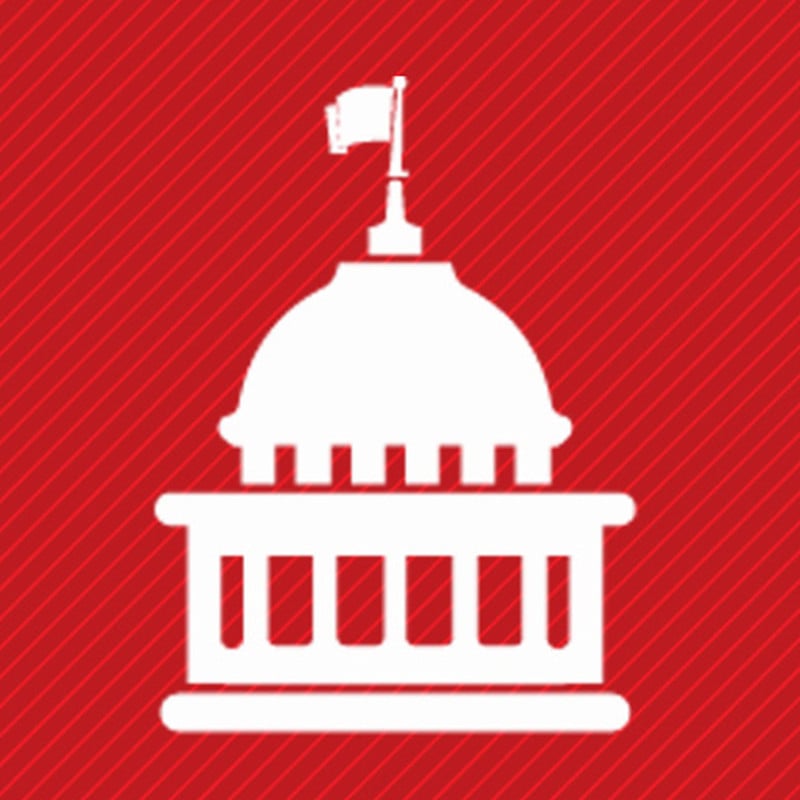 Hate Crimes Bill: Georgia finally has a state law specifically banning crimes committed against individuals based on their race, gender, sexual orientation, ethnicity, disability or religious beliefs. It was a struggle, but in the final days of this year's postponed legislative session, lawmakers approved HB 426, a bipartisan bill.
The successful legislative push came largely in response to the murder of Ahmaud Arbery, an unarmed black jogger in Brunswick, at the hands of three white men. The Georgia incident, for which the three men have been indicted, and the killings of Black citizens in Minnesota and Kentucky prompted a national outcry.
Georgia had been one of only four states in the country without a hate crimes law.
Chief sponsors of the successful bill were Rep. Chuck Efstration (R-Dacula) and Rep. Calvin Smyre (D-Columbus), the longest-serving member of the Georgia House. On the bill's passage, Smyre, who is Black, said, "I've been here 46 years, and I have seen a lot. I've had a lot of moments in my career, but today is the finest."
---
USG Reviewing Names: Georgia Board of Regents Chair Sachin Shailendra and University System of Georgia (USG) Chancellor Steve Wrigley have formed an advisory group to review the names of buildings and colleges on all of Georgia's public colleges and universities and recommend changes. The move came amid a call for reevaluation of statues, monuments and building names as a result of Black Lives Matter protests.
"It is important to the Board of Regents that USG represents the very best of our state and 330,000 students who are working to attain their degrees from our colleges and universities," Shailendra said in a release.
Creation of the group drew support from presidents of state schools, including Ángel Cabrera, Georgia Tech; Brooks Keel, Augusta University; Mark Becker, Georgia State University (GSU); and Jere Morehead, University of Georgia (UGA).
Advisory group members include Chair Marion Fedrick, president of Albany State University; Michael Patrick, Chick-fil-A; Herbert Phipps, retired Court of Appeals judge; Neal Quirk, UGA Foundation chair; and Sally Wallace, dean of the Andrew Young School of Policy Studies at GSU.
---
U.S. Senate Races: Democrat Jon Ossoff won his party's primary in June, avoiding a run-off; he will face incumbent Republican Sen. David Perdue on Nov. 3. Ossoff has the endorsement of former State Rep. and former Democratic gubernatorial candidate Stacey Abrams.
Sen. Kelly Loeffler, Georgia's Republican junior U.S. senator, will face several challengers in a Nov. 3 special election. Those running against her include fellow Republican U.S. Rep. Doug Collins, whose supporters believe he should have been Gov. Brian Kemp's choice for the seat; and Democrat Raphael Warnock, senior pastor of Ebenezer Baptist Church in Atlanta.
---
New Agency Head: Chris Wells, former director of the physical and economic development division of the Governor's Office of Planning and Budget, is the new executive director of the Georgia Vocational Rehabilitation Agency, appointed by Gov. Kemp.
"Chris knows exactly what the state needs to do to make the agency more successful in truly changing lives for the better," Kemp said in a release. "I am honored that he accepted this important role."
---
MAC Promotion: The Metro Atlanta Chamber promoted longtime public policy team leader, Katie Kirkpatrick, to succeed retiring President and CEO Hala Moddelmog.
Moddelmog, in a statement, praised her successor "for her work on innovation and entrepreneurship, environmental affairs and legislation" and called her "the next generation leader the chamber needs as it looks to the future."