Political Notes: The Ups, Downs and In-betweens
A justice system task force, former State Rep. Mark Burkhalter becomes an ambassador and problems at the polls.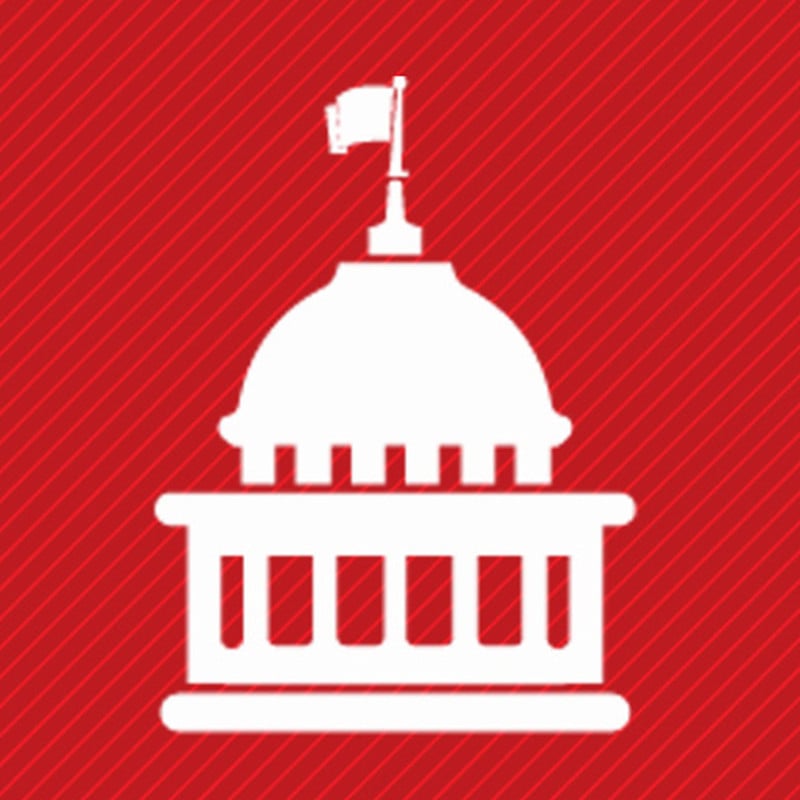 Dealing Justice: A task force led by former Gov. Nathan Deal is recommending a broad range of changes to the federal criminal justice system. These include independent oversight for federal prisons, elimination of mandatory minimum sentences and provisions for inmates serving long prison terms to ask federal judges for a "second look," with the possibility of reduced sentences.
The Task Force on Federal Priorities is the creation of the Council on Criminal Justice, an independent, nonpartisan think tank. Fellow Georgian Sally Yates, former deputy U.S. attorney general, was also a member.
As Georgia's governor, Deal successfully championed changes to the state's criminal justice system. In the task force report, he noted the group was diverse in nature.
"We did not see eye to eye on everything," he said, "but we did commit as a group to issuing bold recommendations that are also pragmatic and hold potential to have the most substantial impact on Americans."
Other recommendations: resolving federal-state conflicts over medicinal and recreational marijuana with waivers for states that have legalized it and dedicating grant money to assist victims in cities most impacted by violence.
---
Blackwell Seat: The Georgia Supreme Court ruled 6-2 against a bipartisan effort to compel an election to replace outgoing Supreme Court Justice Keith Blackwell, signaling that the individual who will be appointed by Gov. Brian Kemp to Blackwell's seat can serve without running for election until 2022.
Two Supreme Court hopefuls, former U.S. Rep. John Barrow, a Democrat, and former State Rep. Beth Beskin, a Republican, sued Secretary of State Brad Raffensperger to require an election that would allow them to run.
Fulton County Superior Court Judge Emily Richardson ruled against them, and the case then went to the Supreme Court.
In February, Blackwell announced plans to resign in November, less than two months before his term expires at year's end. Kemp then said he would fill the seat by appointment, and Raffensperger cancelled the election, which would have been part of the June 9 general primary (originally scheduled for May 19).
At issue was whether Blackwell's announcement constituted a resignation.
According to the Georgia Constitution, a justice appointed with less than six months left in the term of the individual being replaced would not have to run until the 2022 general election.
The Georgia Recorder notes that "the maneuver creates a domino effect that could permit Kemp to fill judges' seats in courts at several levels."
Six Supreme Court justices chose to remove themselves from the case; they were replaced by Superior Court judges.
---
Testing, Testing: Turns out, the nearly 20,000 Georgia teens who were allowed to upgrade their learners' permits without taking a road test will have to take that test after all.
Gov. Brian Kemp suspended the road testing, via executive order, for individuals applying for a license in April, but subsequently issued another order to clarify the first one. It said that anyone issued a license while the road test was suspended must arrange to take the test by Sept. 30 to keep the license.
The second order indicates that "the on-the-road test was only temporarily suspended" by the previous one "and that all drivers who received licenses pursuant to that order are still required to and shall complete an on-the-road test" to maintain their driver's license.
The teen drivers who were able to upgrade learners' permits were required to hold the permits for a year and a day and to have completed 40 hours of supervised training; their parents or guardians were required to give their consent.
---
Primary Problems: The June 9 primary election, which was rescheduled twice, was beset with problems, from hours-long waits to voting machine issues that led some precincts to remain open until 9:30 p.m. These problems came on the heels of reports by voters of requested absentee ballots that they did not receive and by voters who mailed ballots in that were not received or recorded. Despite those issues, an unprecedented number of absentee ballots – 1.2 million – were cast in the election. Secretary of State Brad Raffensperger called for an investigation to resolve the issues before the November election.