In a vacation frame of mind?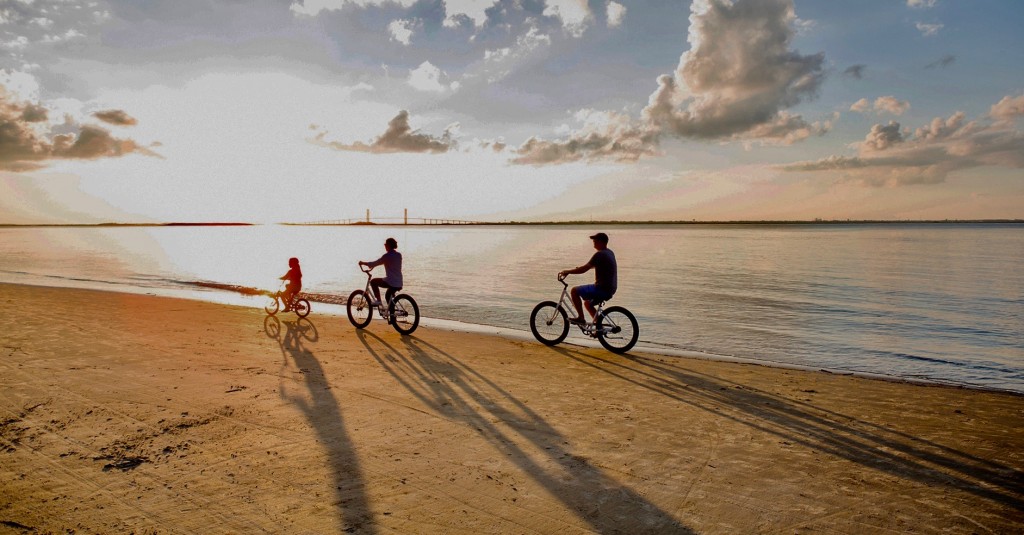 The arrival of summer has Georgians thinking about getaways that are appropriate in the new normal of COVID-19. Jekyll Island, off Georgia's coast, is one vacation spot that wants to assure visitors that it's a fun and safe destination. The state park has taken a holistic approach to protecting the health of all guests, as this video explains.
Social distancing on the island is aided by its miles of pristine beaches, wide-open salt-marsh expanses and acres of forests – much undeveloped and in a natural state. From the time visitors cross the marsh-lined causeway, they'll find high standards of protection at every touchpoint.
Attractions like the Georgia Sea Turtle Center and the new Mosaic, Jekyll Island Museum, have been reconfigured for guest safety and have reduced the number of guests allowed at one time. Visitors have the option of touchless admission by purchasing tickets online. Information is available here.
Public restrooms and park facilities have increased sanitization through the use of hospital-grade equipment. Hand sanitizing stations are now in all facilities and in many restaurants and businesses. Dedicated entrances and exits in some locations promote one-way foot traffic and social distancing.
With more than 20 miles of bike paths on the island, visitors can explore the varied ecosystems and natural habitats without encountering crowds. An open-air trolley tour of Jekyll Island's National Historic Landmark District is also available.
Jekyll Island officials want visitors to know the entire island is going above and beyond with precautionary measures so visitors can leave their worries behind and enjoy a summer getaway to its fullest.
Learn more about the efforts on Jekyll Island and the Golden Isles to recover from the pandemic and refresh tourism in this month's feature, "Strategic Reset."
Photo and video provided by the Jekyll Island Authority.
Do you follow us? Find us on Linkedin, Facebook, Twitter and Instagram.