Trendsetters: Modern Medical Model
SouthlandMD brings high-quality medical services to small community hospitals across rural Georgia.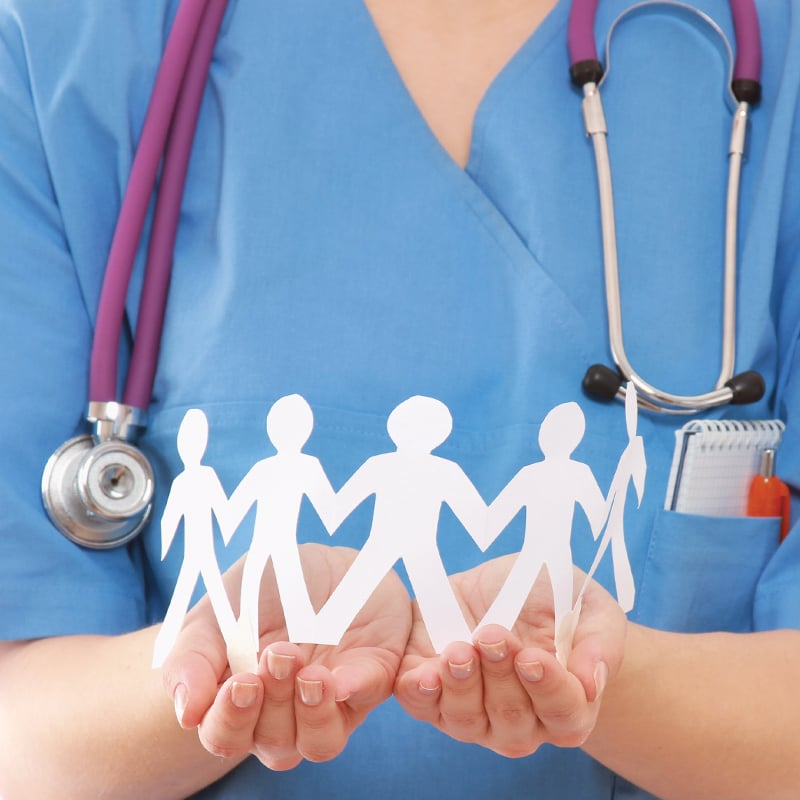 For small-town hospitals in Georgia – and across the country – using outsourced staff to run the emergency department and other medical services is not uncommon. Often this model is more efficient for hospitals with limited resources. However, outsourcing can be problematic when the medical practitioners that staffing companies place are not well integrated within the local hospitals or the communities.
Twenty years ago, after working in a number of small emergency departments, Dr. Allen Lee set out to fix that problem. He and a few other physicians formed Thomasville-based SouthlandMD to bring consistent, efficient, high-quality medical services to small community hospitals like Grady General in Cairo, their first client.
"We had a steady group of doctors," he says. "We were in the medical staff meetings, and we met [regularly] with administration. The group really bought-in to the hospital and how it performed. And the hospital started to function at a high level."
Affiliated with Thomasville's Archbold Medical Center, Grady General's emergency department success attracted the attention of other Archbold hospitals. Soon SouthlandMD was running three emergency departments with medical practitioners dedicated specifically to those hospitals.
Archbold then asked SouthlandMD to help with its hospitalist program. (Hospitalists are internal medicine or family medicine physicians who take care of hospitalized patients.) That program also became successful, and more small community hospitals began to ask for help.
Growing via word of mouth, SouthlandMD today delivers medical services in 30 counties across the state. More than 400 providers and staff are treating close to 500,000 patients annually, including those at 11 behavioral health facilities. Lee says he's never had to advertise, every hospital has been referred and SouthlandMD has never lost a hospital client.
The clinicians SouthlandMD provides are attracted to its staffing model because the company's physician owners are focused on high-quality care and development of a long-term relationship with each hospital. SouthlandMD doctors, physician assistants and nurse practitioners are chosen for their ability to excel in small settings where access to specialists is limited.
"This requires a special class of providers that are not only very skilled, but also often have a history and passion for these types of rural communities," says Lee.
The firm's growth is the result of working closely with the administration at each hospital to deliver the most efficient staffing model. SouthlandMD becomes part of the hospital administrative team to help improve efficiency while maintaining high-quality care.
"It's a partnership," Lee says. "We're very much involved with every aspect of the hospital, and our model fully integrates with the administration. It's helping to make the hospitals work for patients in their communities.
"I worry about our rural hospitals," he adds. "They struggle to make it, and I worry COVID-19 will make it worse. My job is to figure out how to help these hospitals work financially."