From the Publisher: Shop Small
Realizing so many favorite stores and restaurants will suffer through this time of social distancing has me wanting to help.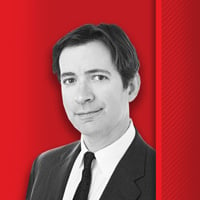 This month features our Small Business Guide, a collaboration with the University of Georgia Small Business Development Center. I hope it will find a wide audience among entrepreneurs and small businesses around the state who can use the information to help attract investors and customers in this difficult time. I also hope it brings attention to the importance of small businesses to our economy and culture.
According to the National Retail Federation, the overwhelming majority of retailers are small businesses employing fewer than 50. Online publication Small Business Trends estimates small businesses hire nearly 40% of all retail employees. While the majority of hires may be at the big boxes, small retailers reinvest 130% more of their revenues into the local economy than chains and 676% more of their revenues than Amazon, according to a 2018 study by Home Sweet Home.
Another study by SCORE, the nation's largest volunteer network of business mentors, found that e-commerce comprises just under 10% of all retail sales and that 55% of online shoppers prefer buying from stores. I can certainly attest to this experience. Retail therapy is a real thing, and by the time this issue comes out I imagine we will all need it more than ever.
Does retail therapy work? Bingeing can lead to hoarding, and the risk of becoming a "prisoner of one's things" is something to keep in mind. However, the journal Psychology and Marketing has found that the majority of people who shop as therapy do not regret it later. And another study from Journal of Consumer Psychology found that in addition to the initial happiness it provides, shopping can also fight lingering sadness or stress.
Think about it. In times when so many parts of your life can seem out of control, shopping provides an opportunity to engage in one-on-one decisions about your purchase. In some ways these decisions define one's individuality, which can sometimes be difficult to establish under a barrage of questionable information.
The same studies also found that window shopping can improve your mood, so get out of the house if you can in your community and take a walk down Main Street, but be careful to observe any social distancing recommendations that may still be in effect.
Personally, I always assumed the promise of seeking out and finding things unexpectedly drove my desire to shop. Recently, however, I have come to realize that the social interaction retail provides is equally important, as I am sorely missing the retailers that make up my extended neighborhood family.
Yes, we all need to shop at big-box stores and Amazon from time to time, but it's not the same as the smaller retail experience, especially when these stores tend to cluster into walkable districts. Suddenly shopping becomes a way to say hello, connect with your neighbors and support your community, and there is a ripple effect.
A study by the Institute for Local Self Reliance found that every $100 spent at local independent stores generates $45 in secondary local spending, compared to $14 for big-box chains. Small Business Trends also cited a New Orleans study revealing that if shoppers shifted 10% of their spending from chains to local businesses, $235 million a year could be generated in local economic activity.
The sector has picked up on this, arranging "retailment" events, sometimes with neighboring stores, to engage and retain customers. In 2018, 82% of shoppers attended a retail event and 58% said they would attend another, according to SCORE. These are feel-good experiences that do wonders for civic awareness, and I can't wait until they return when gatherings are more safe.
Realizing so many of my favorite stores and restaurants will suffer through this time of social distancing has me wanting to help. One way is purchasing from a local business's website; another is to purchase gift cards to use later so their revenue doesn't crater.
Either way leaves me with a less-than-satisfactory retail experience, but I'll just have to get over it. It will take a large top-down effort to support small businesses through COVID-19 struggles. Even in a world where online and big-box stores seem to dominate our culture, small businesses still comprise nearly half of the U.S. economy (44%), and, more importantly, create two-thirds of net new jobs, according to the U.S. Small Business Administration.
So next time you point and click, consider buying direct from your local retailer if possible. Like buying curbside from our restaurants, it is another way we as individuals can help to keep our small business community on course.