Business Casual: Leveling the Field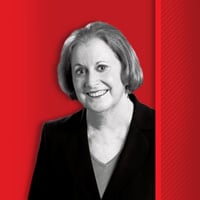 The promise of free public education is one of the best things we have going – K-12 schooling for every child, complete with good teachers, well-maintained facilities, meaningful curriculum and all the support needed so students can take full advantage of what is offered and, ultimately, be prepared to enter the workforce.
If only that educational promise were kept more equitably in Georgia. If only the field might be leveled so children in poor communities have access to the same educational offerings and help as those in more affluent areas.
You can't get very far in a discussion about educational equality without confronting poverty. The Georgia Partnership for Excellence in Education (GPEE) addresses the effects of poverty in its 2020 Top Ten Issues to Watch, the 16th and latest edition of its annual report on public education in Georgia.
The partnership, established in 1992 by the Georgia Chamber of Commerce and the Georgia Economic Developers Association, is a nonpartisan research and advocacy group promoting education policies and practices that will improve student achievement.
The partnership's 2020 report notes that one-quarter of Georgia's children live in households at or below the federal poverty level and more than 60% of all public school students are eligible for free or reduced-cost lunches, a reliable indicator of poverty among school populations.
"Poverty is not just the context within which schools exist. It directly impacts the students, families, school and broader community," the report says. And, strikingly, "The disproportionate exposure to stress and trauma among children in poverty directly damages brain development, leading to significant learning and behavioral problems that impact academic achievement."
In fact, children exposed to poverty-related stress and trauma are at a much greater risk (51%) of learning and behavioral problems than those who are not (3%) – an astonishing difference.
Notably, but not surprisingly, successful instruction requires "a safe, supportive and highly skilled learning environment," which in turn requires attention to a lot of factors beyond textbooks and lesson plans.
Untreated or undertreated health conditions (HBLs or Health Barriers to Learning, in the education lexicon) are particularly harmful. These include uncontrolled asthma, dental pain, vision and hearing problems, and persistent hunger, as well as behavioral and mental problems and poor language skills.
Children from impoverished homes and communities are far less likely to have access to healthcare and services that could help, and their schools may not be equipped to identify their needs and direct them to the support that could help.
The partnership notes that nearly half of Georgia's 159 counties do not have a psychologist and more than one-third lack a licensed social worker. As is true for many troubling issues, the effect on rural Georgia is dire. The state's rural poverty rate for 2017 was 20.3%, compared to 13.9% for urban areas.
A sample of rural schools with especially high needs, prepared by the state's Chief Turnaround Office as part of its Health and Wellness Initiative and cited in the partnership report, finds asthma rates in such schools are two to three times the state average of 10.8%; dental pain and tooth decay are three to four times the expected rate among all school children; food insecurity rates are significantly higher, sometimes twice as much as the statewide rate; and the percentage of children with unidentified language skill deficits is two to three times the general population rate.
In rural areas, students are much less likely to complete post-secondary educational programs, severely limiting their employment prospects.
Yet, despite a sobering assemblage of information, the report finds hopeful signs – among them, a significant increase in the state's high school graduation rate, which rose from 68% in 2011 to 82% in 2016; a ranking of 13th among all 50 states for K-12 achievement, according to Education Week's 2019 Quality Counts report; ACT scores for Georgia students that are higher than the national average; and an increasing awareness of rural area disparities.
Looking at what needs to be done, the GPEE report cites the importance of understanding the connections that exist among health, education and the community, and building on existing programs and efforts. It stresses the need to address barriers to quality education on a community level along with support and resources from the state and the business community, with an eye toward the state's changing economy and workforce needs – perhaps especially the need to level the field.