Business Casual: SNAP, Again?
A new USDA rule removes 54,000 Georgians from the program, and that's not necessarily a good thing.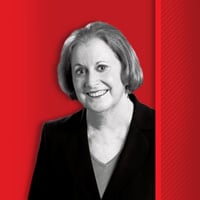 A surefire and apparently irresistible way for Washington officials to flex their muscles is to go after the nation's food stamp program. Officially called the Supplemental Nutrition Assistance Program, or SNAP, the program had its beginnings back in 1939 to reduce poverty and food insecurity.
Recipients are not wealthy or well connected; they are vulnerable and typically unable to fight back effectively against potentially harmful changes.
One of the latest such efforts is a new rule from the U.S. Department of Agriculture (USDA), effective in April, that will remove nearly 700,000 individuals from the federal food stamp program, including some 54,000 Georgians. The rule will tighten work requirements for able-bodied adults without children and sharply reduce states' ability to waive requirements in areas of high unemployment.
Currently such able-bodied adults between the ages of 18 and 49 without children are not allowed to receive food stamps for more than three months in a 36-month period unless they are working or participating in a work program – or unless a waiver is in effect.
The USDA, headed by former Georgia Gov. Sonny Perdue, cites a strong national economy and a low – 3.5 percent in November – national unemployment rate as justification for the new rule. A press release notes, "The rule restores the system to what Congress intended: assistance through difficult times, not a way of life." Additional rules are expected to further reduce the number of recipients.
So why is the new rule such a bad idea? Let's take a look.
First of all, the purpose of the federal food stamp program administered by the states is to fight hunger. It was not intended to function as a jobs program.
But even so, the low national and state unemployment rates, welcome as they are, do not necessarily guarantee that individuals without high school diplomas or reliable transportation or robust mental and physical health can readily find work. Reported rates often lag the realities of economic fluctuation, and they can mask pockets of high unemployment within a state. The economy is not booming for everyone.
I don't believe that weakening states' decision-making authority is the best way to be true to the program's original intent.
I doubt seriously that any of the policy crafters who are congratulating themselves on this new SNAP rule that they say will save perhaps $5 billion over the next five years have any real understanding of soul-crushing poverty. I don't claim to be an expert myself, but I have watched customers in a grocery checkout line trying to determine what items they have to put back in order to keep the final total down – and wanted to kick myself for every time I have complained about something trivial.
Remember these same policymakers, many of them, are no doubt the ones who came up with that clever little idea a couple of years ago of creating a pre-assembled box of canned goods for food recipients to replace as much as half of the value of the cash cards they receive. Fortunately that suggestion, cheerfully labeled "America's Harvest Box," went away, although at the time Perdue called it "bold and innovative."
And let's by all means confront the persistent notion that people receiving food stamps are routinely abusing the system, courtesy of their SNAP benefits. In 2018, the average SNAP household received $256 in monthly benefits. The benefits cannot be used for beer, wine, liquor, cigarettes or tobacco, nor can they be used for pet food, household supplies or medicine. There is likely the occasional cheater, but I don't believe the program is subsidizing lavish lifestyles.
In Georgia, the removal of so many people from the food stamp rolls would create a particular hardship for the state's food bank system. The Georgia Recorder reports that food banks, especially in rural areas of the state, are typically the first places people turn when they lose SNAP benefits.
The Recorder also notes that two of Georgia's U.S. congressmen, Democrats Sanford Bishop and David Scott, have called the new rule punitive, harmful to the most vulnerable citizens and those who are looking for work.
But the question that really nags at me is: In any sort of policy decision, shouldn't there be room for a little compassion?
After all, we've made the system work a lot better for the super-rich via tax breaks. Why can't we show the same concern for those on the other end of the wealth spectrum?