Trendsetters: Recording Rebirth
Mercer Music at Capricorn builds on Macon's music legacy with a music incubator, sound studios, coworking space and more.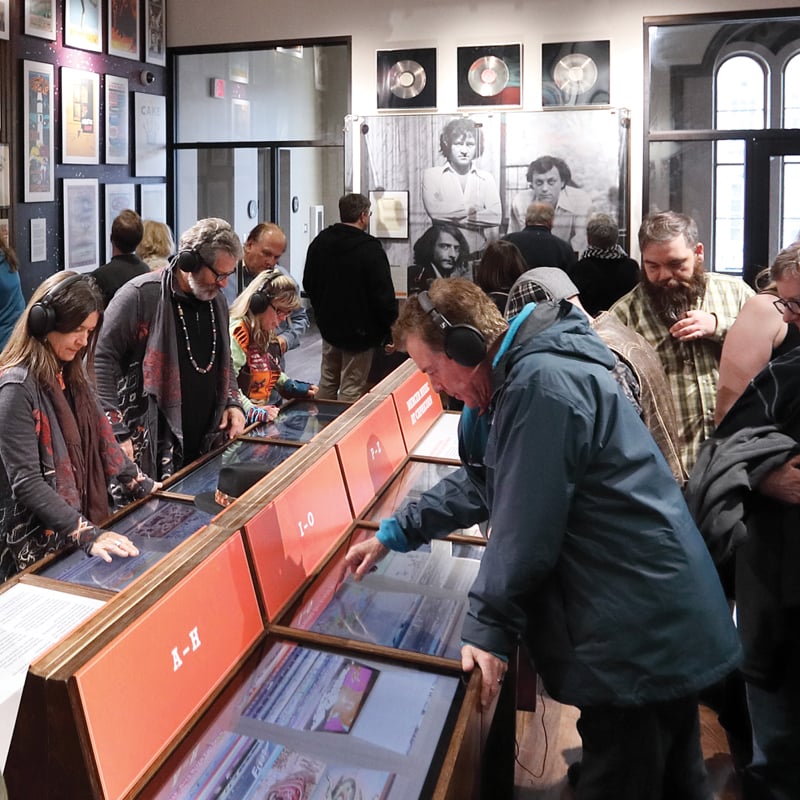 Fifty years after the founding of Macon's iconic Capricorn Records, its historic sound studios reopened last month as Mercer Music at Capricorn. Synonymous with the Southern Rock musical genre of the 1970s, the recording studio nurtured a number of legendary artists, including The Allman Brothers Band, Wet Willie, The Marshall Tucker Band, Charlie Daniels, Cowboy, Elvin Bishop and many others.
Building on this legacy, Mercer Music at Capricorn is a nearly 20,000-square-foot complex designed to honor the past and inspire future musicians. It includes 12 rehearsal rooms that serve as a music incubator; two state-of-the-art commercial recording studios, one of which is where the Allman Brothers and their peers recorded; the Capricorn Museum, which incorporates digital, visual and audio storytelling and an interactive listening station for sampling Capricorn's record catalog; and offices, meeting rooms and a coworking space for creative professionals.
With the help of $2 million in funding from the Peyton Anderson Foundation and the Knight Foundation as well as tax credits, other grants and donations totaling over $4 million, Mercer University restored the complex to its vintage glory, complete with shag carpet and psychedelic art. One of the two studios even has a custom-built API 40-channel 2448 recording console reminiscent of the one used in the 1970s.
"It's the only one of its kind in the world," says Rob Evans, studio manager, who oversees recording projects with state-of-the-art digital and analog equipment. Original reverb chambers also provide old-school effects.
"We toured other studios – Stax, FAME, Sun, RCA," says Larry Brumley, Mercer's chief of staff and senior vice president for marketing communications. "Nobody is doing what we're doing. We're leveraging Macon's past for our future. The next time a Little Richard or a Jason Aldean needs a place to play and record, we're ready."
The Capricorn complex today is a far cry from what it was in 2009 when The Georgia Trust for Historic Preservation named it one of the state's most endangered historic buildings. It had been empty since the late 1970s, when recording ceased and it fell into disrepair.
In 2010, the public-private downtown development partnership NewTown Macon purchased the facility and stabilized it with another grant from the Peyton Anderson Foundation. In 2015, Sierra Development and realtor Southern Pines Plantations acquired it and donated it along with a cash contribution to Mercer. The goal was to restore the structure to serve as the anchor for The Lofts at Capricorn, a mixed-use development that today includes more than 130 apartments, office and retail space.
One-time Mercer University student Phil Walden, who founded Capricorn Records with his brother Alan, would likely be proud of the reborn studio he named for his astrological sign. Its success in defining a musical genre placed it in the company of an exclusive group of transformative studios that includes RCA Studio A in Nashville, Chess Records in Chicago, Motown Records in Detroit and Stax in Memphis. As such, Capricorn remains an important chapter in Macon's story and in American music history.