Political Notes
Ups, Downs and In-betweens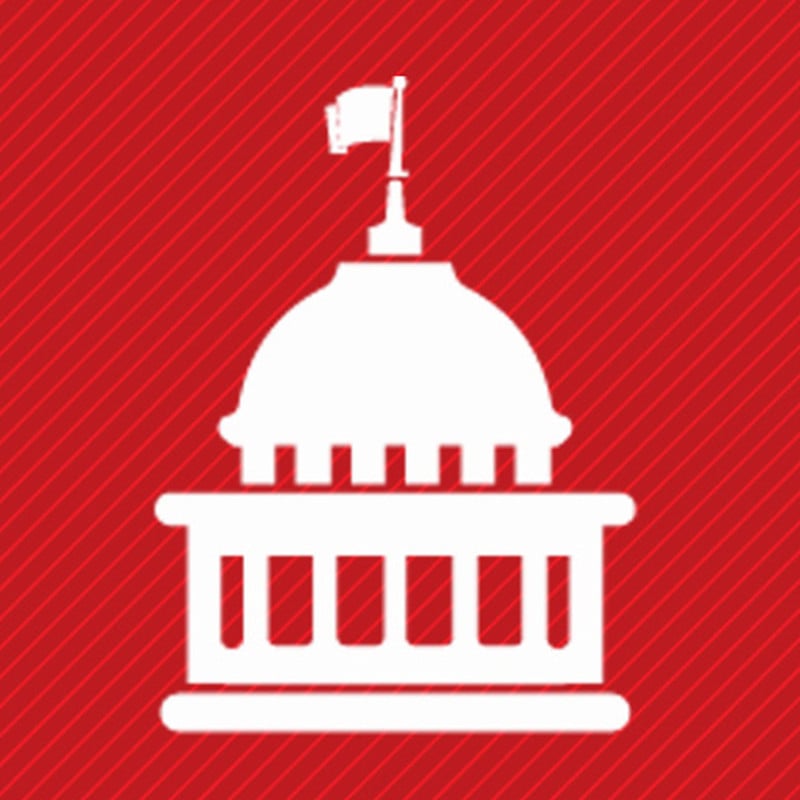 Airport Restaurant Bids: The city of Atlanta expects to rebid restaurant contracts for Hartsfield-Jackson Atlanta International Airport starting this month, according to The Atlanta Journal-Constitution. Contracts for retail shops should start early in 2020.
Mayor Keisha Lance Bottoms said last year that contracts would be rebid in 2019. The airport's concessions have been in the spotlight as a result of federal investigations into City Hall corruption during the previous administration.
The airport was the subject of an attempted state takeover during the 2019 legislative session; the measure failed but will likely resurface in some form in 2020.
---
In Memoriam: Former State Sen. Leroy Johnson, the first black senator to be elected to the state legislature in modern times, died in October at age 91. He served from 1963 to 1975.
In a statement, Atlanta Mayor Keisha Lance Bottoms called Johnson "a groundbreaking statesman whose formidable presence in the Georgia Senate, two years before the signing of the Voting Rights Act, put equality into play in Southern politics. As an attorney and civil rights leader, he integrated bathrooms at the State Capitol and persuaded unwelcoming colleagues in the General Assembly with his combination of discretion, persistence and a winning sense of humor."
Johnson was honored by the State Bar of Georgia in 2017 with the Lifetime Achievement Award.
---
Alford Out: C. Dean Alford resigned his seat on the University System of Georgia Board of Regents after the attorney general's office and the GBI issued an arrest warrant charging him with racketeering and criminal attempt to commit theft.
The charges involve creating phony invoices and forging a university system employee's name to secure more than $2 million for his company, Allied Energy Services, which has its headquarters in Rockdale County.
Alford was appointed to the Board of Regents in 2012 by former Gov. Nathan Deal and reappointed this year by Gov. Brian Kemp. He previously served in the state House of Representatives.
Kemp said in a statement that he demanded Alford's resignation: "Every state official must follow the highest ethical standards in all aspects of their conduct."
---
Isakson Addressing Violence: U.S. Sen. Johnny Isakson is using his final weeks in office to push for more research into deadly acts of mass violence. Isakson, 74, the Cobb County Republican who has served in the U.S. Senate since 2005, is retiring at the end of this year due to poor health.
His Expanding Research on Mass Violence Prevention Act, introduced this fall, would give the Centers for Disease Control and Prevention (CDC) funding to research the factors that contribute to the recent spate of acts of mass violence and help identify those likely to commit them. The bill stipulates $75 million annually for five years, from 2020 through 2024.
"Even as overall crime rates have gone down in recent years," Isakson said in a statement, "we've seen an alarming increase in seemingly random mass violence. Americans are right to demand action from their elected leaders, and I'm tired of seeing Congress respond with partisan politics instead of real solutions. This common-sense legislation aims to get to the root of the problem."
A 1996 rider to the federal spending bill, the Dickey Amendment, which was endorsed by the NRA, effectively shut down any research into gun violence by the Atlanta-based CDC. The amendment was named after the late Arkansas congressman who sponsored it.
---
Board Appointments: Gov. Brian Kemp has named veteran state government official Lonice Barrett to the Board of Trustees of the Employees' Retirement System of Georgia. Barrett spent 40 years in Georgia government, including a stint as Department of Natural Resources Commissioner.
Mathews Swift of Columbus and Allen Hodges of Sandersville are Kemp's new appointees to the Board of Economic Development. Swift retired from W.C. Bradley Co. in 2017. Hodges is president of Hodges Land and Timber Inc., a family-owned forestry business.
Laura Whitaker, executive director of Extra Special People Inc., is a new member of the state Board of Behavioral Health and Developmental Disorders.
New appointments to the Division of Family and Children's Services State Advisory Board include Nancy White, Macon, director of program operations for South Georgia Head Start through the Mercer School of Medicine; Shondeana Morris, Atlanta, Superior Court judge for the Stone Mountain Judicial Circuit; and Susie Weller, Athens, executive director for Children First Inc.
Former State Rep. Regina Quick, an Athens attorney, has been appointed to the Georgia Commission on Child Support.