From the Publisher: Rural Resources
Some significant capital investment is taking root in rural Georgia and starting to show results.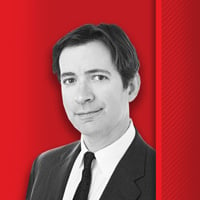 Rural Georgia has much potential and some real work on the ground. It's a slow ramp up, but I am impressed with what is now available to accelerate options for investment and the commitment of our governor and legislature toward the goal of rural prosperity.
This year has seen investment capital take root in the Deep South. Advantage Capital invested $6.5 million in Danimer Scientific, a biotech company producing biodegradable polymers used in consumer and industrial products, in Bainbridge. The investment was made through the Georgia Agribusiness and Rural Jobs Act (GARJA) passed in 2017, which targets communities with populations of 50,000 or less. Danimer is a major employer in Bainbridge, pop. 12,000. The investment will double the plant's capacity and require new employees, three-fourths of whom will be hired locally.
In addition to Advantage Capital, which has invested more than $2.6 billion and helped support more than 48,000 jobs in communities underserved by investment capital, other investment groups are targeting rural Georgia via GARJA. Those include Stonehenge Capital, which invested in Holton Cattle & Consulting in Camilla.
Georgia Rural Investment Fund LLC offers a revolving loan program for rural businesses to receive up to $6.5 million. To qualify, businesses in agriculture, manufacturing, healthcare, technology or transportation must have fewer than 250 employees and be located in a Georgia county with fewer than 50,000 people. Funds can be used to buy equipment, renovate property, expand facilities and secure working capital.
The Georgia Department of Community Affairs (DCA) oversees 260 designated Qualified Opportunity Zones (QOZs), 60 percent of which are rural, that became eligible for preferential federal tax treatment in 2018. Investors can defer tax on prior gains until 2026 as long as the gain is reinvested in a Qualified Opportunity Fund, the investment vehicle for QOZs.
In partnership with the Georgia Department of Economic Development, DCA administers the creation of Rural Zones – up to 10 a year starting in 2018 – enabling investors to obtain tax credits for job creation activities, investment in downtown properties and renovation of properties. Credits can be layered on top of each other if jobs are created and can work with the federal zone credits, but not with any other state tax credit program. Rural Zone designations last for five years.
DCA has a one-stop shop for rural Georgia through the OneGeorgia Authority, which administers Equity Fund grants and loans for economic development, and EDGE Fund grants to potential relocation or expansion sites in competition with another state.
Equity Fund awards can range from $200,000 to $500,000 per project based on how many counties are affected and must be related to water infrastructure, road, rail, airports, industrial parks, workforce, tech or tourism. EDGE Fund awards have similar parameters but operate through local development authorities. These are designed specifically for relocations from another state or country, not in-state. DCA also administers local development authorities, which are created by law and are able to issue bonds on behalf of communities.
There are other state resources available to rural Georgia. The Georgia Transportation Infrastructure Bank issues grants and low-interest loans on behalf of the State Road and Tollway Authority. Projects must be motor fuel tax eligible (mostly roads and bridges). Since its inception in 2009, it has provided more than $125 million to transportation projects throughout Georgia.
Georgia Department of Housing and Urban Development has created the Jobs Plus Initiative to provide job training support to public housing residents. Georgia Department of Labor offers YouthBuild, which funds organizations that provide pre-apprenticeship services to support education, occupational skills training and employment services for at-risk youth ages 16 to 24 performing meaningful work and service to communities.
Other state agencies helping rural Georgia include the Technical College System of Georgia, University System of Georgia, Georgia Department of Agriculture and Georgia Environmental Finance Authority, which administers grants and loans to fund local improvements to water system infrastructure and other energy efficiency upgrades.
The state has a Center for Rural Prosperity and Innovation in Tifton and Ellijay. The Atlanta-based Georgia Chamber of Commerce also has an office in Tifton. Georgia Power employs community development managers throughout the state who work to recruit and expand businesses.
As we consider the challenges our rural communities face, we should applaud the help these resources provide and spread the word.