Business Casual: Healthy Wish List
My end-of-year wish list focuses mostly on health for family, friends and a lot of people I don't know.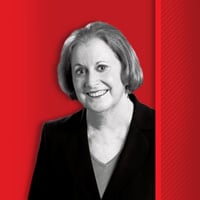 Despite being well over the age limit for Santa visits, I can't resist coming up with an end-of-year wish list, much of it focusing on health for family, friends and a lot of people I don't know.
Yet it's not Santa who can grant these wishes, but our state legislators. A productive 2020 session for Georgia's General Assembly could do a great deal for the state's healthcare needs.
The coming year will see a lot of distractions on the national scene, but I hope our lawmakers can keep the focus on Georgia.
Health insurance and access to healthcare are among the most pressing needs. Last year legislators passed SB 106, the Patients First Act, which supporters were careful not to call a Medicaid expansion since Georgia rejected that option some years ago. The measure seeks relief in the form of Medicaid waivers – or exemptions to federal health system regulations – and expanded coverage.
The law gave the governor a great deal of authority and a June 30, 2020, deadline to apply to the federal government for those waivers. And it allocated funds for a consultant. Deloitte Consulting won the contract, worth close to $2 million, to devise plans and work with Washington officials to gain approval.
In an interview with Georgia Trend last June, Gov. Brian Kemp said the act would allow the state to "do the Medicaid waivers … but also to really fix a broken Medicaid system." He expressed his belief that the Trump Administration would be open to innovative state proposals. "I feel good about our ability to come up with a Georgia-centric solution to lower healthcare costs, provide more access and really move the needle on healthcare."
Since then, some news reports suggested that Washington might not be amenable to requests from non-expansion states to increase the amount of Medicaid costs the federal government pays. The state currently receives 67 percent of costs rather than the 90 percent that full expansion could bring.
But a report prepared by Deloitte and released in July highlighted the health coverage crisis the state is facing and underscored the need for action. Notably:
• An estimated 1.5 million Georgians, or close to 15 percent of the population, lack health insurance; the national rate is 10.2 percent, meaning Georgia is behind other states in covering low-income residents.
• Sixty percent of uninsured Georgians over the age of 16 have jobs.
• The state currently covers 1.8 million citizens who are enrolled in Medicaid and CHIP (the Children's Health Insurance Program).
Just last month, Kemp outlined a waivers plan with strict eligibility requirements that would cover only about 50,000 of the more than 400,000 uninsured adults whose earnings put them below the poverty level, approximately $12,000 for an individual. Georgia lawmakers ought to keep a close eye on how things are progressing.
Whether or not the waivers route is successful, Georgia should not shut the door on full Medicaid expansion. There is funding to be had and people who desperately need it.
Georgia hospitals provided $2.1 billion in uncompensated care for uninsured or under-insured patients in 2017. Rural hospitals in particular are staggering under the financial burden of providing care to those who can't pay. Seven rural hospitals have closed since 2010, and another 26 are in danger of closing. Increased Medicaid coverage would provide some much-needed help.
Still other healthcare problems need immediate attention: Georgia has the sad distinction of leading the country in maternal mortality – mothers' deaths that occur in the first year after their babies are born. Some 60 percent of the deaths are preventable, and black women are 3.3 times more likely to die than are white women. Seventy-nine of Georgia's 159 counties have no OB/GYNs.
A House Study Committee on Maternal Mortality, made up of legislators and physicians, has been looking at the issue and is scheduled to present recommendations prior to the start of the 2020 session. Lawmakers should pay close attention to the results of the committee's work, especially as it relates to broader access to available care.
So much of Georgia citizens' wellbeing depends on healthcare and the willingness of our elected officials to address the problems and call on the network of resources available to help them.
I hope they are up to the task; a lot of us are standing by with milk and cookies.