Georgia Ports: Business as usual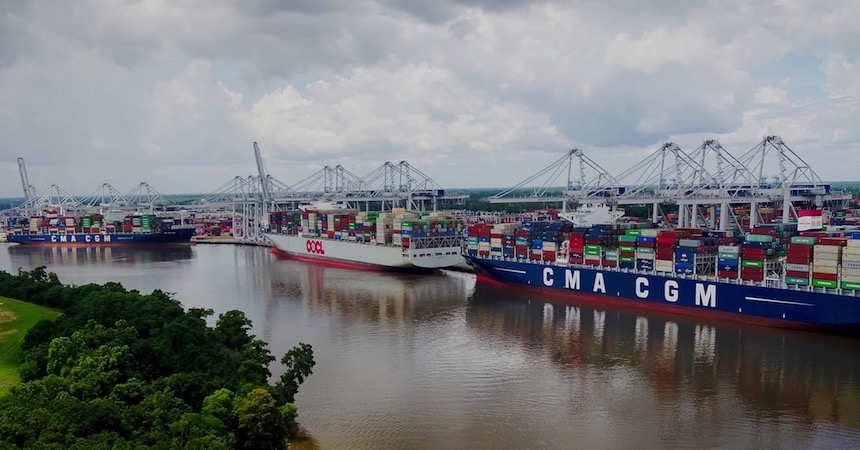 Last month, the Georgia Ports Authority moved 428,400 twenty-foot equivalent container units (TEUs), which is a 3.5% increase, or an additional 14,600 TEUs, marking the Savannah ports' best October ever. New infrastructure at the Savannah ports helped fuel the increase, with all nine Garden City Terminals now accommodating larger cranes and vessels. In addition, the fleet of ship-to-shore cranes is expanding and the Mason Mega Rail Terminal, the nation's largest on-port rail facility, is more than 50% complete.
Over at the Port of Brunswick, daytime shipping traffic has resumed in the aftermath of the Sept. 8 wreck of the Golden Ray freighter in St. Simons Sound. Shipping traffic through the sound had been limited to overnight hours as divers and other crews worked to offload fuel and prepared to dismantle the 25,000-ton vessel. Preparations have now progressed enough to allow daytime shipping.
In spite of the limitations, the Brunswick and Savannah ports moved a total of 63,353 vehicles, which is a 7.8% increase over October 2018. Brunswick is second only to the port of Baltimore in vehicle roll-on, roll-off shipping, so named because vehicles roll on a ship at one port and roll off at another.
Learn more about what's happening at the Georgia ports in this month's feature, "Good News Keeps Coming."
Photo of the Garden City Terminal by Jeremy Polston.
Do you follow us? Find us on Linkedin, Facebook, Twitter and Instagram.