Uncommon Coworking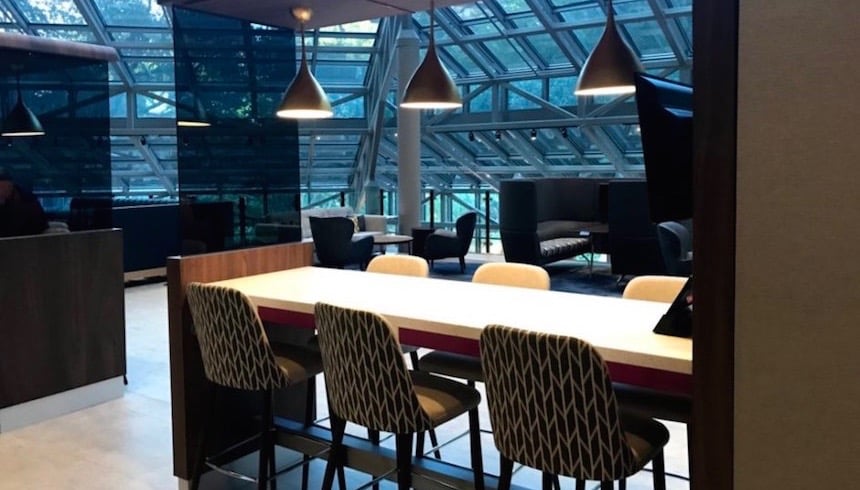 When you think coworking, spaces that come to mind might include WeWork, the behemoth, that's embroiled in a bit of controversy these days, or space related to a university like the Innovation Incubator at Georgia Southern in Statesboro or the granddaddy of them all, Georgia Tech's ATDC, with locations in Metro Atlanta, Savannah, Augusta and Athens.
But what if you're looking for something a bit lower-tech than a business incubator and a little quieter than the local coffee shop? Well, Crowne Plaza Atlanta Perimeter at Ravinia has the answer. The hotel just went through a major remodel and in addition to a beer garden, renovated rooms and updated restaurant and bar area, the hotel now offers coworking space on its lobby level for hotel patrons as well as for folks who just need a comfy, connected place to be inspired or meet with clients and coworkers.
Solo spots and spaces for three or four people to hash out the details of a project are free for the taking. Smallish private meeting rooms can be reserved by the hour. In all the locations, Plaza Workspace offers free WiFi, USB outlets and tablets to order food, which the hotel restaurant will deliver right to your office away from the office.
And when your workday is done, that beer garden is a beauty – and just steps away.
For more on the ways work and workspaces are changing, check out our feature from July, "Employment Evolution."
Photos of Plaza Workspace by Karen Kirkpatrick.
Do you follow us? Find us on Linkedin, Facebook, Twitter and Instagram.