Effingham County: Big Ambitions
Trained workforce, manufacturing and education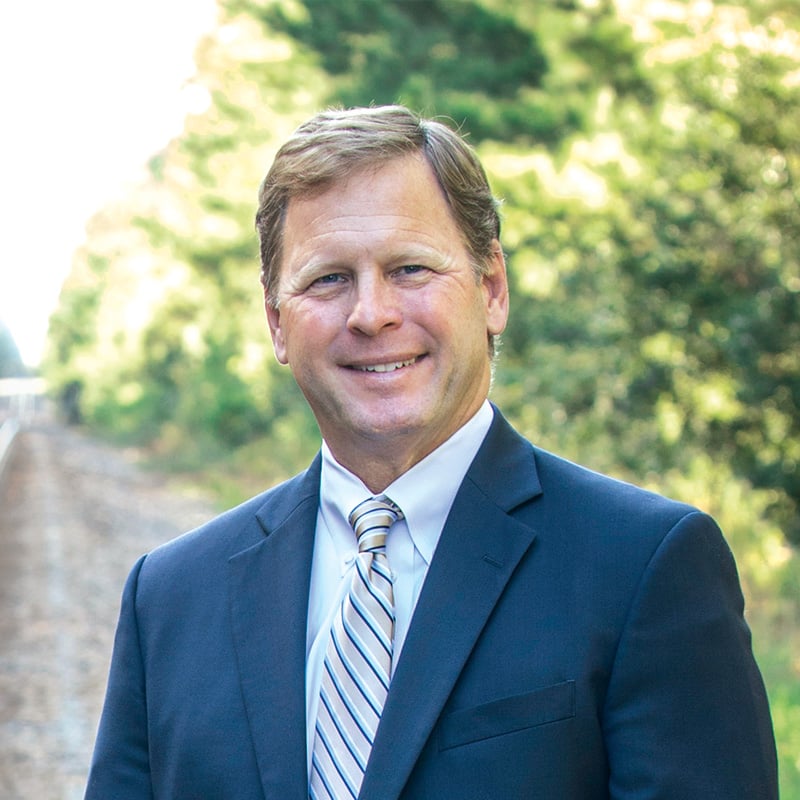 A bird's-eye view of Effingham County's morning commuter traffic to and along Interstate 16 could well call to mind Atlanta's rush-hour snarl. Granted, it's more or less a single strand of east-bound spaghetti rather than a whole plateful, but commutes from this rural-flavored bedroom community eat as much time as those in Atlanta – something on the order of five-plus hours per week. Consider: the U.S. Census figures one-way commute times – primarily to the Savannah area – for Effingham County workers run 31.1 minutes – pretty much in line with Cobb County's 31.4 minutes or Gwinnett County's 33.1 minutes.
And buried in those figures may lie the key to Effingham County's ambitions to become more than a bedroom for Savannah's port-driven industries.
"We have almost 18,000 out-commuters, and more than half of those are employed in the industrial sector," says Jessica Hood, director of economic development and existing industry for the Effingham County Industrial Development Authority (IDA).
And those 9,000 industrial workers are an ace in Effingham County's hand when it comes to recruiting new industry, figures Brandt Herndon, who has been CEO of Effingham's IDA for nearly 18 months.
"We've got an experienced workforce that would jump at the chance to cut 5 miles or 20 minutes off their commute," Herndon says. "Among things we're blessed with, we have a lot of … industrial property and two Class 1 railroads. What we don't have are any available buildings, but [we] do have over 6,000 acres of zoned industrial property."
That's not overstating the shortage of existing vacancies in the industrial inventory, which hovers around a 1.4 percent vacancy rate, according to Hood. Put that down to the booming nature of business at the Port of Savannah, which is encouraging the development of distribution centers that the ports' business partners sorely need.
---
Port Proximity
Proximity to the port is one of Effingham's blessings, and Herndon and Hood are quick to point out that some of their county's industrial sites are actually closer to the port than similar developments in Savannah's Chatham County. As the port sets, then breaks, new volume records month after month, it drives development that sprawls across county lines without a blink.
Companies are answering the port's call to build. In March, Florida-based Chesterfield, Atlanta's Stonemont Financial Group and Savannah's Cushman & Wakefield | Gilbert & Ezelle teamed up to break ground on the 1,150-acre Georgia International Trade Center, which will ultimately account for 7.2 million square feet of light industrial and manufacturing warehouse space. The first phase, two speculative buildings, is expected to be complete next year.
Completion is anticipated next March for Americold Realty Trust's 15-million-refrigerated-cubic-foot, state-of-the-art cold storage facility with blast-freezing capability. The Americold facility, which is just inside the Effingham County boundaries, is expected to bring an added 79 jobs when construction wraps up.
Logistics may account for much of the growth, but Effingham's industrial community is based on traditional manufacturing as well. Georgia-Pacific's Savannah River Mill is the county's largest private employer with 950 employees manufacturing consumer tissue products. And Gulfstream Aerospace's headquarters and largest plant may be in Chatham County, but its vendor and subcontractor firms have splashed into Effingham as well, with Edwards Interiors Aerospace accounting for 320 employees there.
---
More Rooftops
Population growth has been staggering in the past eight years. Countywide, the population is 62,190, according to the latest U.S. Census estimate. If you're accustomed to metropolitan numbers, that figure may not seem huge. But look at the growth, not the numbers, and you'll see the population jumped 19 percent between April 2010 and July 2018.
The boom here is in bedrooms, but if your lip curls at the moniker "bedroom community," you're mistaken. For the most part, the people who live in Effingham own the rooftops over those bedrooms. The owner-occupied housing rate for the years 2013-2017, per the U.S. Census Bureau, stands at 76.7 percent – well ahead of the statewide rate of 63 percent. Chatham County, where so many Effingham workers head when they leave those homes for the workday, has only a 53.9 percent owner-occupied housing rate.
Rincon, the largest of the county's three municipalities, is also closest to the Effingham-Chatham line. Its population stands at an estimated 10,111, and its growth has eclipsed that of the county seat, Springfield, and smaller Guyton.
---
Sought-after Schools
Just as the ports have been a major driver for the industrialization and logistical developments, Effingham County's public schools have been a major driver of the suburbanization of the county. It's not the bedrooms but the classrooms that are the draw, as families pursue the reputation of a thriving school system.
Randy Shearouse, superintendent of Effingham County Schools, says the school system anticipates a growth of between 300 and 400 students enrolled each year. Total enrollment today stands at about 13,000 students spread out over eight elementary schools, three middle schools, two high schools and a college and career academy.
"Fortunately, our citizens have voted for E-SPLOST [Education Special Purpose Local Option Sales Tax], so that has allowed us to build new schools or expand existing ones," Shearouse says. "We predict the school system will need another new elementary school in three years and another middle school in five years."
Growth is expected to outstrip revenue generated by the E-SPLOST, he says, and the system may explore putting a revenue bond referendum before the voters next year.
The evolution of a modern high school education may slow any need for expansion or new construction at the high school level, he says. Dual enrollment with various colleges has proven to be very popular, and that means many students who are on the roll are not in the high school classroom, at least not all the time.
But suburbanization has not completely overtaken the county. Go far enough west, and you'll find working fields. And agricultural education remains a major component of the curriculum in Effingham County Schools. Perhaps the strongest evidence of the importance of agriculture is not in statistics but in the fact that Effingham County still has a county fair, complete with livestock shows.
---
Municipalities
Ken Lee, a retired grocery store executive who has been Rincon's mayor for the past 14 years, considers that even the Great Recession had its silver lining.
"With the extreme growth we were experiencing, that downturn gave us an opportunity to sort of catch our breath," Lee says. "It gave us time to think about what we needed to do to prepare. We've seen a lot of growth around us. But one of the disadvantages, despite that growth, is we still don't have the rooftops for a lot of the name retail and what people call 'those nice sit-down restaurants.'"
But folks in Rincon don't have to travel as far as they once did for big-box stores and franchise restaurants beyond fast food. The neighboring Chatham County municipality of Pooler hit that critical mass of rooftops more than 10 years ago, and Rincon residents can now shop and dine much closer (15 miles away) than the previous 20-mile drive into Savannah (with more traffic).
Meanwhile, Effingham's county seat of Springfield has seen its population grow dramatically, too. Longtime Mayor Barton Alderman estimates the 1,800 residents from 2010 amount to about 3,800 today. And as the city grows, it's busy reinventing itself.
First, the city leadership took note of the fact that people had few reasons to come downtown other than to pay their water bills. And it sort of accidentally on purpose wound up in the theater business.
The theater in question is the Mars, which began a 12-year run in downtown Springfield in 1945 but which did not survive the advent of television. The building had sat vacant since it closed in 1957 – and when people began to think about drawing people back downtown, it occurred to them that having something to do, like going to a movie or a concert, would be a good start.
"The Springfield Revitalization Corporation had fundraisers and bike rides, anything they could come up with, but then they looked at their finances and decided they just couldn't do it," says Alderman. "It had been a landmark, and we as a city had two choices: we could force the owners to demolish the building, or we could operate it."
That was a tall order, what with standing water in front of the stage in a building that had been empty for half a century, with a ceiling you could see blue sky through. But the city undertook the renovation, Alderman says. The city found support from as far away as Atlanta, in the form of a $20,000 grant from the Fox Theatre Institute, an organization that provides historic preservation expertise and consulting to theaters across the state.
The result: comfort, in the form of nice seats – and fewer of them for more legroom – and quality lighting. Now, the Mars is a working movie theater where a couple can buy two tickets to a first-run movie with two sodas and a medium popcorn and get change back from a twenty. It also hosts live performances, with the schedule heavy on country music concerts.
So Springfield has the "and a movie" part of the classic American date night down pat, and Alderman says the city's working on coming up with the "dinner" part.
Given its track record to date, there's every reason to think they'll pull it off.
---
Local Flavor
Leaders in the Field
Effingham County takes its agricultural roots pretty seriously.
So much so that three years ago its school system bought 310-acre Honey Ridge farm and its herd of prized Herefords with plans to teach students the ways of farm life on an actual working farm. An agricultural center had been part of the plans for introducing students to things like veterinary and agricultural science, but why build one when the system could buy a working farm instead?
And it fits into the curriculum from the first grade onward. The entire crop of first graders visits the farm for an introduction to where their food comes from, along with such treats as a hayride and a corn maze. The youngsters plant a winter garden and raise crops – perhaps the only known way to get a 6 year old to eat kale.
"In the middle schools, we start out with water tests, soil tests. They get to test the water quality of the ponds on site and help in decision-making in caring for the soil," says Todd Wall, director of Effingham School System's Career, Technical and Agricultural Education, who supervises the farm program. "We do hay production to feed the cattle, and they can do the tests to see how quality soil produces quality hay and feeding quality hay to the cattle gets quality meat. That's just the circle of life."
Meanwhile, high school students are learning to deworm livestock, perform pregnancy checks on cattle and vaccinate them.
"Poultry is one of the largest ag-based industries in Georgia, so it is important that the students get the experience of it, both the egg and the meat side," Wall says. "We're not raising chickens to slaughter, but the students do get to handle eggs and incubate and hatch out some."
Since the school system has only had the farm for three years, it has more plans in store. A forestry plot is in development, and some space will be set aside as a wildlife area. A few beehives have been set up, and students have planted a satsuma oranges orchard. Plans also call for a greenhouse and a small aquaculture project to raise tilapia.
And one aspect of the project reflects Effingham County's rural-to-suburban transition: If a student lives in a subdivision where the HOA would take a dim view of someone raising a calf in the backyard, that student can board an animal at the farm, care for it, groom it and take it to show at fairs and agricultural shows. In short, the best of both worlds.