Business Casual: Welcome Season
There are two official harbingers of the oh-so-welcome, what-took-you-so-long fall season.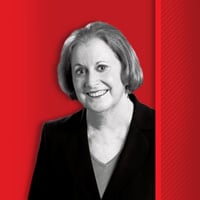 For me, there are two official harbingers of the oh-so-welcome, what-took-you-so-long? fall season: the first UGA football game and the scent of cinnamon brooms in my local supermarket.
The first of these is welcome, promising the yin of eventual cool weather, colorful leaf displays, the emergence of sweaters from plastic storage bags and renewed energy. Typically, I mark that day by making a ceremonial first batch of chili, although this year's high-90s temperatures caused a postponement in favor of something that didn't require turning on the stove.
The cinnamon broom onslaught is less welcome, the cloying smell reminding me of the yang of sinus colds, leaves piling up, heating system filters that need changing and rainy weekends.
I do love the pre-Halloween bustle of kids' costume dilemmas and over-the-top décor (I own a string of candy-corn lights that go up way too early) and the day-after dilemma of what to do with all that leftover candy.
Fall is both a time of opportunity and regret, of remembered happiness – I got married one fall, I welcomed a grandchild another fall – and intrusive sadness – my mom's birthday was in the fall. I miss the modest celebrations with silly cards, store-bought cake (she did not raise a baker) and always a glass of white wine. And I miss her.
Maybe best of all, fall brings Thanksgiving, the holiday I love most, even as I resent any attempt to make it a mere prelude to the end-of-year Christmas season.
The first Thanksgiving dinner I ever fixed started with a phone call to my mother, to supplement the written how-to-cook-a-turkey instructions she sent me – instructions I still refer to every year. She reminded me that I really did have to reach inside the cavity with my bare hands to remove the turkey parts I was supposed to use to make gravy. I'm not sure I ever told her that those parts, which I am still not crazy about touching, went right into the trash and that I used powdered gravy mix.
On one of the best Thanksgivings ever, I hosted two separate dinners – an early planned one for my family, to accommodate the nap schedules of the young children in attendance, then a last-minute one for friends, when the folks who had originally expected to be hosts that evening had a plumbing system failure that necessitated a change of venue. It was a win-win for me: They insisted on cleaning up the aftermath of both dinners, and I was in leftover heaven.
Another year I got carried away and invited way more guests than I had chairs for; still another, I made the worst-looking pecan pie in the history of dessert disasters.
Along the way, there have been some Thanksgivings that were not especially memorable and some that were memorable for the wrong reasons. And a few that were downright disappointing. That's yet another hallmark of the season – reminders of the way things are and the way we wish them to be.
I'm fortunate that there are no family members with whom I am in sharp disagreement politically or culturally that will be sharing this year's turkey, gravy (I've learned to make the real thing, no more powdered stuff) and apple pie (my daughter's specialty) with me.
Yet I know there are people whose Thanksgivings will be difficult, strained or tumultuous, reflecting the polarization that has gripped our country for the last three years and shows no sign of easing. I have friends who opt out of traditional family get-togethers because they are too painful, others who dutifully attend and wish themselves elsewhere.
It's gone way beyond the dread of having to sit next to the crazy uncle who still thinks the moon landing was a hoax or the new vegan convert cousin who tries to make you feel bad about your drumstick. Or even the good-natured football rivalries that were as predictable as the straight-from-the-can cranberry jelly with telltale ridges.
The rancor has made bygone, "normal" Thanksgiving political disputes seem as harmless as high-school debates on school spirit.
I hope we can get back to a time of focusing on our common goals – and I believe they exist, even if they have been eclipsed – and on the good things we share. I understand that that sounds naïve, but it is also sincere.
Maybe we all need a new cinnamon broom to start the clean-sweep process.