Partnership funds civic entrepreneurs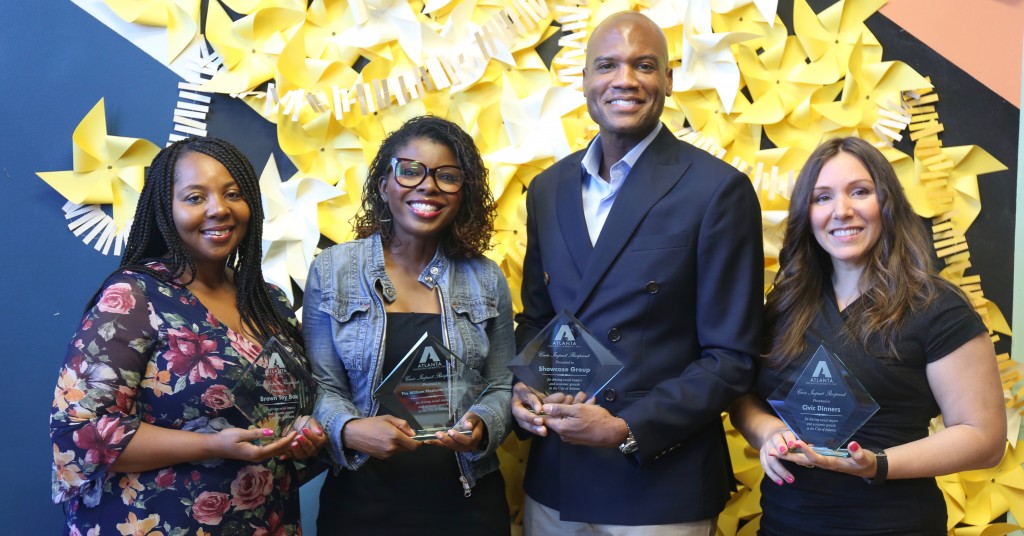 Atlanta Emerging Markets Inc.(AEMI), created by Invest Atlanta; the Spanx by Sara Blakely Foundation; and the Center for Civic Innovation (CCI) have teamed up to award $200,000 in zero-interest loans to four Atlanta entrepreneurs. These individuals are in the early stages of growing their businesses and will use the money to expand their community impact.
Each of the selected businesses exists to solve a specific systemic challenge in the Atlanta community. Applicants receiving the funds are:
All four entrepreneurs are graduates of CCI's Civic Innovation Residency program, a one-year intensive leadership, business development and coaching initiative sponsored by the Spanx by Sara Blakely Foundation. In addition, CCI has provided mentorship, underwriting, deal sourcing and programmatic support while Invest Atlanta is providing loan servicing and back office support.
AEMI and the Spanx by Sara Blakely Foundation each contributed $100,000, with the latter specifying that funds go to women-led ventures.
Learn more about the Spanx by Sara Blakely Foundation and her company in our feature from July 2018, "Trailblazer and Culture Changer."
Photo, from left: Terri Nichelle-Bradley, Brown Toy Box; Trish Miller, SwemKids (The William Pleshette Co.); John Kennebrew, The Showcase Group; and Jenn Graham, Civic Dinners
Photo provided by Invest Atlanta.
 Do you follow us? Find us on Linkedin, Facebook, Twitter and Instagram.