Political Notes
Sen. Johnny Isakson announces retirement and electronic voting machines remain for this fall's election.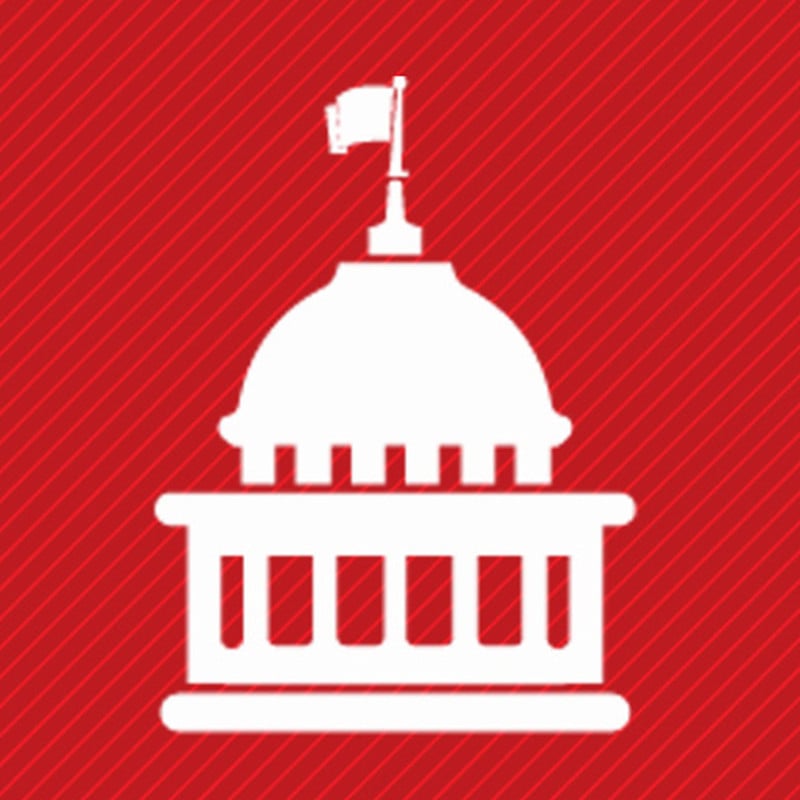 Era Ending: Georgia's senior U.S. senator, Republican Johnny Isakson, is leaving his Senate seat at the end of the year due to ill health.
"After much prayer and consultation with my family, I have made the very tough decision to leave the U.S. Senate," Isakson said in a statement. "I am leaving a job I love because my health challenges are taking a toll on me, my family and my staff."
The senator was diagnosed with Parkinson's in 2013 and was injured in a fall this past summer; he had surgery in August to remove a growth on his kidney.
Isakson, 74, is the only individual to serve Georgia in the state House, state Senate, U.S. House and U.S. Senate. His announcement brought praise for his service from Gov. Brian Kemp as well as Democratic and Republican Senate colleagues.
Kemp will appoint a successor who will serve until a statewide election in 2020; the winner of that contest will serve until 2022, completing the term.
Republican Sen. David Perdue will be up for re-election in the 2020 race as well.
---
One More Time: Expressing concern about threats to election security, U.S. District Judge Amy Totenberg nonetheless ruled that this fall's elections in Georgia can utilize the state's "unsecure, unreliable and grossly outdated" electronic voting machines, citing the disorder that could come from a switch to paper ballots in such a short period of time.
Her ruling also noted that the state is upgrading its voting system with new equipment that will utilize paper ballots with touchscreen machines. She ordered state officials to come up with a backup plan for hand-marked paper ballots if the new voting system is not entirely in place in time for the presidential primary set for March 24.
Georgia Secretary of State Brad Raffensperger has said the new state system technology will cost $107 million.
---
Stirring the Pot: The Georgia Recorder reports that House Speaker David Ralston reiterated his opposition to legalizing recreational marijuana and told a legislative panel that the GBI is working on a new testing system that would distinguish legalized hemp used for medicinal purposes from pot.
Some local jurisdictions – DeKalb, Gwinnett and Cobb – have said they will no longer prosecute cases involving small amounts of marijuana because of the difficulty in distinguishing between the legal and illegal substances.
---
In Memoriam: Georgia Court of Appeals Judge Stephen Goss, 60, died near his home in Albany in August. Goss, a longtime Superior Court judge, was appointed to the Appeals Court in 2018 by former Gov. Nathan Deal.
Goss founded the state's first felony mental health court in 2002, one of the first such courts in the country.
---
Oxendine Ethics Case: The state ethics commission has voted to proceed with complaints against former Georgia Insurance Commissioner John Oxendine, a one-time candidate for governor. The complaints include allegations he spent campaign donations improperly.
The Atlanta Journal-Constitution reports that the commission, which enforces campaign finance laws, will also move forward with a complaint that Oxendine accepted $120,000 in campaign contributions – more than the legal limit – from two insurance companies via political action committees. The commission dismissed another complaint that Oxendine spent funds on races he never ran.
The case against Oxendine has dragged on for 10 years. He has characterized it as a waste of state resources.
---
State Health Benefits Stable: For the second straight year, healthcare benefits for Georgia teachers and employees will stay the same, according to Georgia Health News, with no increases in premiums, deductibles or co-pays for non-Medicare members. The state benefit plan covers some 660,000 state employees, teachers and other school employees, as well as retirees and dependents.
University System of Georgia employees, however, will see increases in their premiums for 2020, averaging 5.5 percent to 7.5 percent.
---
Coalition Water Victory: Georgia Attorney General Chris Carr says a recent ruling by the U.S. District Court for the Southern District of Georgia in favor of Georgia and nine other states in the lawsuit challenging the Obama Administration's 2015 Waters of the United States (WOTUS) Rule, is a positive step in moving toward some needed reforms.
The court retained an injunction against the rule, which defines waters that fall under federal jurisdiction, while the federal government works on its replacement.
The federal Environmental Protection Agency and the Department of the Army have proposed rules that would supplant the WOTUS rule.
The court said the rule extended agencies' authority beyond limits of the Clean Water Act and violated procedural requirements for issuing the rule.
Georgia was joined in its opposition to the rule by Alabama, Florida, Indiana, Kansas, North Carolina, South Carolina, Utah, West Virginia and Kentucky.