Business Casual: Do Something
There are sadnesses and situations in the world that have no simple or straightforward solutions, but there are some that we can begin to fix.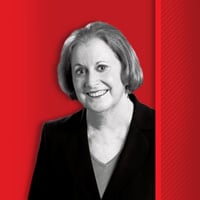 From the long hot summer of horrifying and generally dispiriting news, there is a whole troubling series of images I can't get out of my head: the dead and injured in California, Texas and Ohio; festival-goers, weekend shoppers and people out for an evening's entertainment running for their lives; the rifle-toter in body armor in a Missouri Walmart, claiming he wanted to test his Second Amendment rights (which seem to be more secure than any of the summer's victims' rights to life, liberty and the pursuit of happiness).
In the aftermath of the summer's mass shootings, it was hard to talk about them and hard not to. There was a palpable sense of weariness, of futility, of despondency – haven't we been here before, too many times?
There are sadnesses and situations in the world that have no simple or straightforward solutions, but there are some that we can begin to fix.
So let's do something.
First of all, let's look at guns – calmly and reasonably, hard as that is. Let's see if we can maneuver our way through the minefield that is the gun topic and look at the kinds of guns that are out there and what happens with those guns.
It's a difficult topic anywhere, but especially in Georgia, where we have open-carry laws that allow guns in bars, churches and schools and on college campuses; where our current governor ran campaign ads that showed him waving a shotgun in the direction of a teenage boy; and where many elected officials readily accept campaign contributions from the NRA and other gun lobbies.
That list, according to the Center for Responsive Politics, includes both of our U.S. senators, Republicans Johnny Isakson and David Perdue; Republican U.S. Reps. Buddy Carter, Drew Ferguson, Rob Woodall, Austin Scott, Doug Collins, Jody Hice, Barry Loudermilk, Rick Allen and Tom Graves; and Democrat Sanford Bishop.
I'm not talking about an attack on the Second Amendment, and I don't think any other reasonable person is.
But let's focus for a moment on assault weapons. Can we go so far as to separate them from other kinds of firearms? The plain truth is that assault weapons, wielded by hate-filled and/or mentally deranged shooters, killed more than 30 people in a matter of minutes over the summer.
Could somebody please explain why so many are eager to have access to them? Who outside of the military actually needs assault weapons? What is their purpose except to cause serious bodily harm and take lives? Let the Second-Amendment specified "well-regulated militia" have whatever it needs; the rest of us can make do with less harmful weaponry.
Gun owners, you have your rifles and your personal protection firearms – what is it that requires an assault rifle?
In the days following the mass shootings, there were rumblings of support for federal "red flag" legislation to take guns from the mentally ill and stronger background checks, even a hint of support from the White House – all offering a glimmer of hope that the latest shootings may have tipped the balance.
Will something actually be done or will the momentum be lost, as it was after the gun violence at Newtown, Conn., that killed elementary schoolers and staff members.
Of course, shootings by disturbed individuals always prompt talk of mental health – a staggering problem at any time, but particularly when combined with access to assault-style rifles. Mental health clearly needs attention and resources, but addressing it is not a swift or easy process.
Banning assault weapons would not preclude addressing mental health; but it could sure make a dent in the arsenal available to shooters – mentally ill and otherwise.
In Georgia, State Rep. Mary Margaret Oliver, a Decatur Democrat, has introduced legislation many times to ban the sale and possession of assault-style weapons, high-capacity magazines and armor-piercing bullets; she says no Republican lawmaker has ever signed on as a co-sponsor. But she promises to renew her effort. I wonder if it is too much to hope that this time such legislation could be a bipartisan cause.
In Congress, Georgia's Democratic 6th District Rep. Lucy McBath, who lost a son to gun violence, is an advocate for sane gun legislation. Perhaps some of her colleagues might open their minds and hearts to what she has to say.
When it comes to the safety of our citizens, we need leadership rather than blind loyalty to campaign donors.