Political Notes: Ups, Downs and In-betweens
The state's first business court judge, the state Senate minority leader steps down and Board of Regents appointments.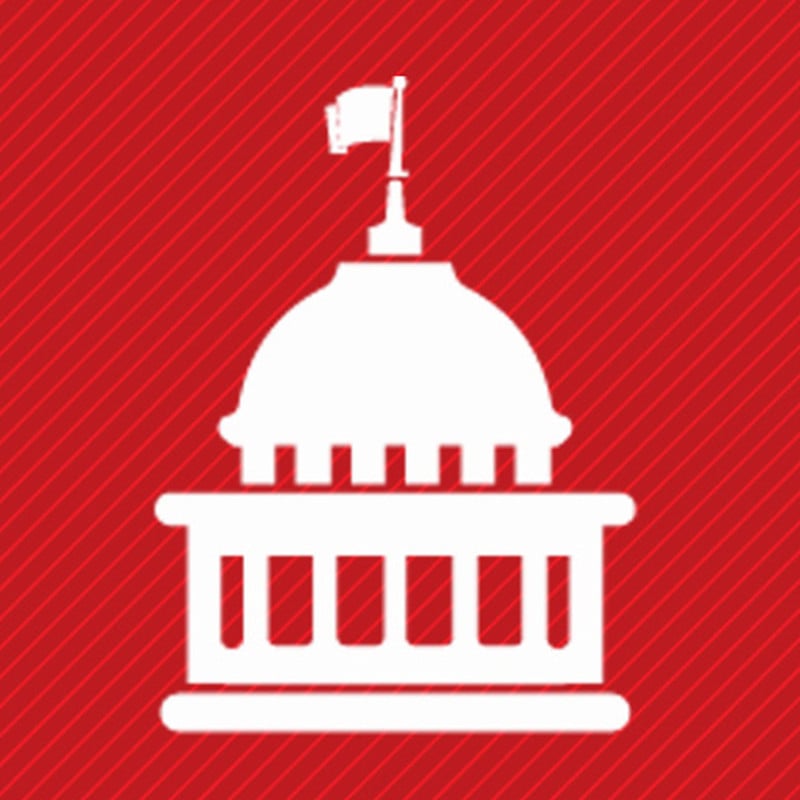 A First in Cobb: New Cobb County District Attorney Joyette Holmes is the first female and the first African American to hold that position. Holmes, who was formerly chief magistrate judge for the county, was appointed and sworn in by Gov. Kemp.
She succeeds Vic Reynolds as DA and will finish out his term; he left to become head of the Georgia Bureau of Investigation. Holmes will have to run for a four-year term next year.
The Marietta Daily Journal quoted Georgia Court of Appeals Judge Yvette Miller, who is the first African-American woman on the Court of Appeals and the first to serve as its chief judge, as saying, "Joyette's hard work as assistant district attorney, as assistant solicitor, as an attorney in private practice and chief magistrate judge has prepared her well." Holmes, she said, "is the total package. Joyette embodies a marriage of qualifications and diversity."
---
First Business Court Judge: Atlanta attorney Walter Davis, administrative partner at the Jones Day law firm, was named by Gov. Brian Kemp as the first statewide business court judge. The court, approved by voters in last fall's election, aims to help businesses resolve their differences quickly.
Davis is a member of the Atlanta Bar Association's Judicial Selection and Tenure Committee; he serves on the board of directors of the Atlanta Volunteer Lawyers Foundation and is a member of the leadership council of Zoo Atlanta.
Kemp said in a press release, "Walt Davis will bring invaluable business law expertise to this new statewide court, and I have the utmost confidence that he will govern his courtroom with integrity and fairness."
---
Top Democrat Stepping Down: State Senate Minority Leader Steve Henson (D-Tucker) will not seek re-election in 2020. The Atlanta Journal-Constitution reports that Henson, the only white male Democrat in the Senate, says he wants to focus on getting other Democrats elected. He had a close primary race in 2018.
Henson served in the state Senate from 1991 to 1998, then again from 2003 until the present.
---
BOR Appointments: Gov. Kemp appointed Dean Alford to a second term on the Board of Regents of the University System of Georgia and named two new members, Jose Perez and Samuel Holmes.
Alford, originally tapped by former Gov. Nathan Deal in 2012, lives in Conyers. He is president and CEO of Allied Energy Services and is a former chair of the board of directors of the Technical College System of Georgia.
Perez, from Peachtree Corners, is the retired president of Target Market Trends. Holmes, from Atlanta, is vice-chair of CBRE Inc., a commercial real estate services and investment firm.
The Board of Regents oversees Georgia's public colleges and universities.
---
Niles Out: Georgia Department of Juvenile Justice Commissioner Avery Niles was fired by the agency's board – a result of his false claim, made under oath in 2017, that he had an associate's degree in criminal justice.
Niles had led the department since 2012, when he was appointed by former Gov. Nathan Deal. He initially offered to resign effective Sept. 1, but the board chose to fire him immediately.
---
New Ports Authority Board Member: Kent Fountain, president and CEO of Southeastern Gin & Peanut, has been named to the board of directors of the Georgia Ports Authority by Gov. Kemp. The authority is a 13-member quasi-government agency that operates the ports of Savannah and Brunswick as well as inland ports. Fountain resides in Screven.
---
Barr to JQC: Bob Barr, the former Georgia congressman, Libertarian Party presidential candidate and U.S. attorney for the Northern District of Georgia, is now a member of the Judicial Qualifications Commission, which handles complaints of ethical misconduct by Georgia judges.
Barr, who lives in Smyrna, will be one of seven members on the commission's investigative panel, replacing attorney Edward Tolley.
In a news release announcing Barr's appointment, Gov. Kemp said, "Bob Barr has served our country and state with the utmost integrity, earning numerous accolades and honors for his work ethic and advocacy."
---
Barnard Chairing Parole Board: Former State Rep. Terry Barnard, Shellman Bluff, has been re-elected chair of the state Board of Pardons and Paroles. He is serving his second term on the board, which determines the fate of inmates seeking parole and death row inmates requesting clemency.
Brian Owens won re-election as the board's vice chair.
---
Stover Resigns: David Stover (R- Newnan) resigned his seat in Georgia's statehouse in June, citing a wish to be with his family. He had represented District 71 since 2013.