Trendsetters: Saving Smarts for Kids
Greenlight Financial Technology aims to help parents teach kids fiscal responsibility.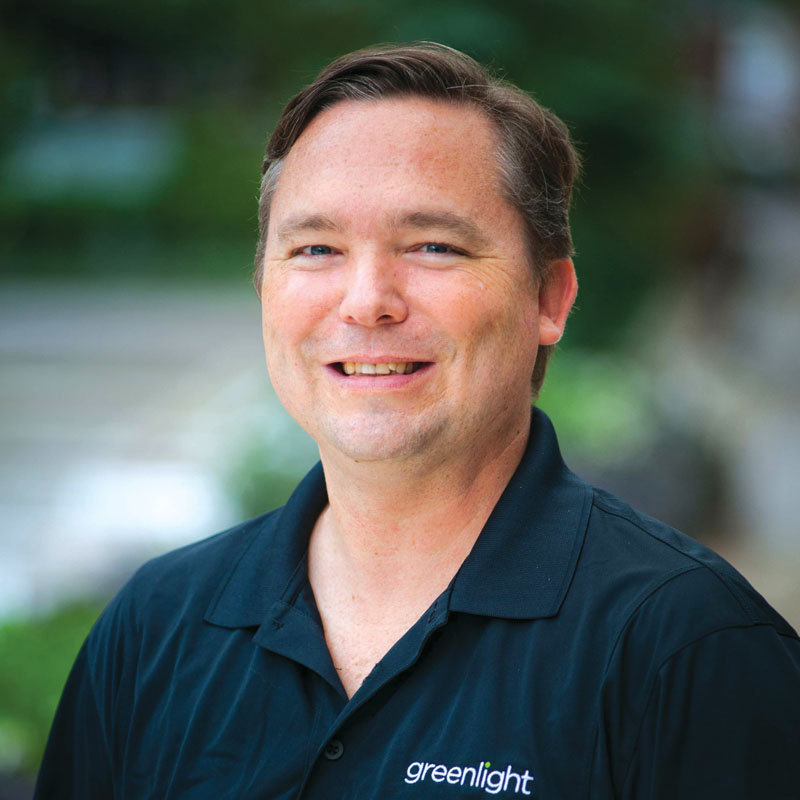 Serial entrepreneur Tim Sheehan and his wife, Kelly, grew tired of constantly having to run to the ATM at the last minute to withdraw cash for their kids' school field trips, movies and sports activities. Because Tim had helped build financial technology companies in the past, like E*TRADE and Yahoo Finance, he knew there had to be a better way to solve the problem. Plus, he wanted to help his four kids learn to be smart about money.
So in 2014, he and co-founder Johnson Cook came up with the idea for Atlanta-based Greenlight Financial Technology, which offers the world's first debit card for kids with technology that enables parents to control where their children can spend.
"I wanted my kids to learn to spend wisely," Sheehan says, "to learn to save, to invest because that's how you build wealth over the long term, to understand what credit is. If we could build the right solution and services, we could help every parent do this."
While mentoring newly minted entrepreneurs at Georgia Tech's Advanced Technology Development Center, he prepared for Greenlight's launch in 2017. He conducted extensive market research; secured New York-based bank partner Community Federal Savings Bank; obtained a license with MasterCard International for the debit cards; drummed up funding from friends, family members and investors; and built the mobile app that would rule the debit card. The result of his efforts is unprecedented.
For just $4.99 a month, parents download the app and receive Greenlight debit cards for up to five children, who can spend only the funds transferred to the card. Spending is limited to approved merchants, and parents receive instant alerts when their child makes — or tries to make — a purchase. Parents can also add and track chores, tying them to allowances that are automatically transferred.
For unexpected or last-minute expenses, parents are able to transfer money to the debit card immediately, from anywhere. In addition, the Greenlight app allows them to set an interest rate on children's savings, providing an incentive by demonstrating how interest accrues as savings mount.
Sheehan says Greenlight has taken off in the past two years, with a staff of 60 people and nearly 350,000 customers. Nationwide, Greenlight has helped families save more than $2 million.
The Greenlight app includes educational savings accounts and integration with Amazon's Echo smart speaker, Alexa. By the end of this year, Sheehan hopes to incorporate a brokerage account that will help kids learn about investing under parental supervision.
"There are 50 million U.S households that have a child under the age of 18 living at home," he says. "We're doing our best to reach out and make them aware of Greenlight. Hopefully it will have an impact in a really big way." – Mary Ann DeMuth