Political Notes: Ups, Downs and In-betweens
Commissioner Beck indicted, a new state treasurer and a longtime county commissioner to retire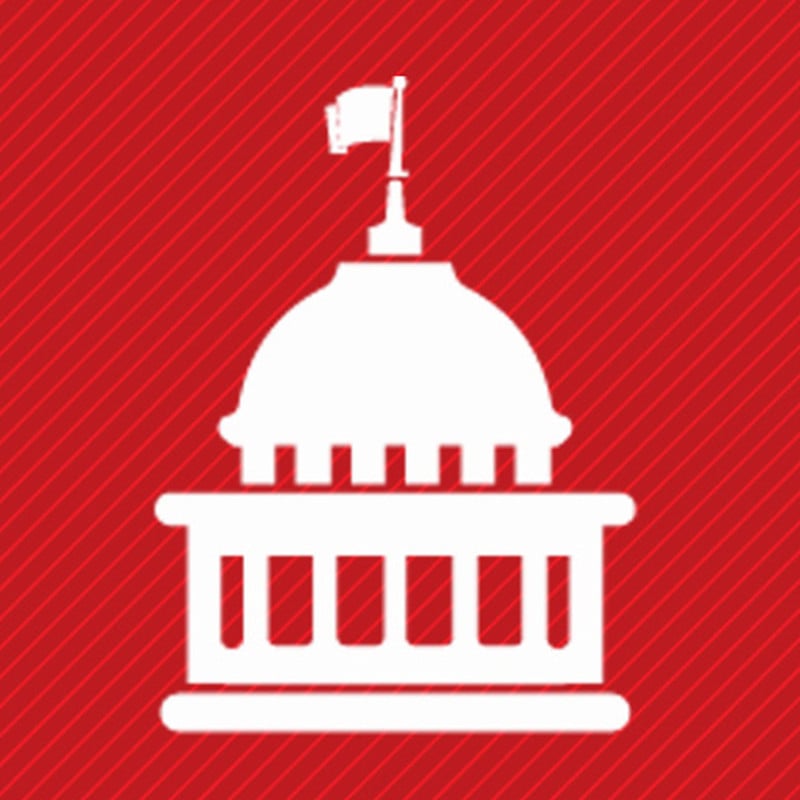 Beck Indicted, Suspended: Georgia Insurance Commissioner Jim Beck has been suspended from office by Gov. Brian Kemp, at his own request. The suspension came following Beck's indictment by federal prosecutors on charges that he schemed to steal $2 million from his former employer before he was elected insurance commissioner last November.
Beck, a one-time leader of the Christian Coalition, was an insurance lobbyist and was employed by the Georgia Underwriters Association. He has said he is innocent of any wrongdoing.
U.S. Attorney Byung J. "BJay" Pak said Beck used the stolen money for personal bills and to pay taxes.
In June, Kemp announced that Doraville Police Chief John King will serve as insurance commissioner during Beck's suspension. Beck will continue to draw his $120,000 annual salary while he is suspended.
---
Riley Named State Treasurer: Former State Revenue Commissioner Lynne Riley, a Johns Creek resident, is Georgia's new state treasurer, appointed by Gov. Brian Kemp. She is the first woman to hold the treasurer's job; she previously served in the Georgia House of Representatives.
David Curry, formerly the Henry County tax commissioner, succeeds Riley as state revenue commissioner.
---
Shafer Heading State GOP: David Shafer, former president pro tem of the state Senate, is the new head of the Georgia Republican Party. Shafer lost a bid last year to become his party's nominee for lieutenant governor; he was defeated by Geoff Duncan, who won the election against Democrat Sarah Riggs Amico.
---
In Memoriam: Veteran Fulton County Commissioner Emma Darnell died in May, following an illness. She served on the commission from 1992 until her death.
---
Medicaid Expansion: Georgia Health News reports on a new study that shows Medicaid expansion has reduced infant and maternal mortality rates and helped reduce numbers of uninsured women who are of childbearing age.
The Georgetown Center for Children and Families says that states that expanded Medicaid under provisions of the federal Affordable Care Act had a 50 percent greater reduction in infant mortality than states that did not expand.
Georgia is one of 14 states that has not expanded Medicaid, but the 2019 General Assembly passed a waiver plan promoted by Gov. Brian Kemp that could potentially add more people. Georgia has one of the highest rates of infant and maternal mortality among the 50 states.
---
Dooley Field: The University of Georgia's football home opener against Murray State will be played on Vince Dooley Field at Sanford Stadium in Athens. The Board of Regents of the University System of Georgia voted to name the field in Dooley's honor, in recognition of his tenure as head coach, which included leading his team to the 1980 national title, and as athletic director.
---
New State Board Members: Gov. Kemp has named members to three state boards.
Appointees to the Georgia Department of Economic Development Board of Directors are Mark Bassford, Valdosta, Bassford Companies; Jake Carter, McDonough, Southern Belle Farm; Jaclyn Dixon Ford, Alapaha, Dixon Gin Co.; T. Dallas Smith, Atlanta, T. Dallas Smith & Co.; and June Wood, McDonough, Henry County Commission. The two new Board of Community Affairs members are Steve Broadbent, Johns Creek, Fulcrum Partners LLC; and Joyce Stevens, Good Hope, Stonebridge & Stevens Properties. The three appointees to the State Board of the Technical College System of Georgia are Carvel Lewis, Georgetown, Lewis Mortuary II and Georgetown-Quitman County Board of Commissioners; Artesius Miller, Atlanta, Utopian Academy for the Arts and Morehouse College; and Lisa Winton, Lawrenceville, Winton Machine Co.