Local Address, Global Reach
Georgia-based nonprofits are working to improve the health and well-being of some of the world's most vulnerable populations.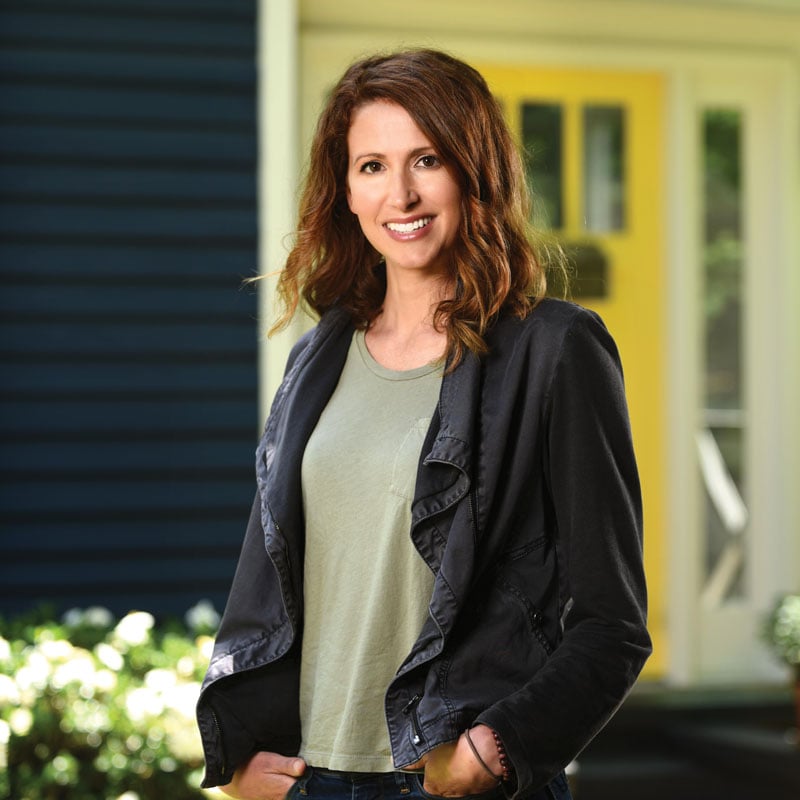 Some international nonprofits that call Georgia home were founded here, like The Carter Center and Habitat for Humanity. Others came after being established elsewhere, such as CARE and Development in Gardening (DIG).
But all seem to find Georgia a hospitable base for carrying out their far-flung missions. Atlanta, in particular, has become a center – some say the center – for global public health operations.
There is no shortage of nonprofits with an international reach. Karen Beavor, president and CEO of the Georgia Center for Nonprofits, estimates there are more than 500 such organizations in the state, many of them faith-based. Some have a fairly high profile: the Martin Luther King Jr. Center for Nonviolent Social Change and the Captain Planet Foundation.
Others stay pretty much out of the limelight, like MAP International, based in Brunswick, a Christian philanthropy that distributes medicines and health supplies, and Decatur's Task Force for Global Health, one of the country's largest nonprofits.
Still others are known but not necessarily associated with Georgia, like the Dian Fossey Gorilla Fund, with headquarters in Atlanta, or Pilot International, a women's service club founded in Macon in 1921, with chapters throughout the world.
To underscore the scope and influence of the state's nonprofits, Georgia Trend is spotlighting three with a global reach: DIG, CARE and the Task Force for Global Health.
---
Development in Gardening (DIG)
Atlanta
Sarah Koch, Co-founder & Executive Director
Sarah Koch was an art history major who was not sure what she wanted to do with her life when she joined the Peace Corps and spent two years in Senegal, in West Africa. There, she helped build a garden in a wasted space behind a hospital. The hospital was struggling to feed HIV patients, who were not getting the quality of food they needed to maintain their drug compliance. In 2006, she co-founded Development in Gardening (DIG) and today serves as its executive director.
"By the time we left Senegal," Koch says, "that garden was producing 400 pounds of produce every month" for the hospital kitchen. "That was the inspiration to start DIG, the idea that this was so cost effective, so immediately impactful and not really anybody else was dealing with nutrient-dense produce."
DIG is a small operation, but it has worked in eight African countries and the Dominican Republic and had an impact on an estimated 40,000 people through community garden projects. Current efforts are concentrated in Kenya, Uganda and Senegal to serve vulnerable populations – especially HIV patients and malnourished children.
Like many of its larger humanitarian counterparts, DIG works with local partners. "Everything we do is in partnership with some other entity or organization," Koch says. "We come alongside other organizations, whether it's a hospital, clinic, school or orphanage that has identified a [food] need.
"We assist that institution with something they don't know how to do themselves, which helps them be better at their job. If you are a school, kids can't learn if they are hungry. But schools often don't know how to address food security and nutrition. We make a really powerful partner." The joint effort provides food and education.
Typically, DIG establishes a garden, which serves as a training site for local farmers, as it grows nutrient-dense food for the school or other institution. The farmers use their training, often provided by DIG program graduates, to grow crops for their own households and to sell to local markets or at farm stands.
On average, Koch says, farmers who have completed a DIG program and have been working on their own for a year move from spending $4 per week on food to spending 40 cents a week, from making $1.50 per week for their gardening efforts to roughly $5 per week.
"It's not just a charity thing," she says. "We're actually connected to the story of these farmers. We like to tell the story of the food system and food economy. There is a link to our farmers in Africa. We're all consuming the same limited resources and have ultimately the same desires to live a good life and support our family – those are universal.
"There are so many concerns in the world today, from climate change to hunger to war. Almost every one of those can be traced back to the food system and food in general. I feel like food is the place we can have the biggest impact. It's not just about donating to DIG so we can do our work, and that feels very separate from you. It's not charity; it's really about being stewards of the limited resources we have."
Koch's next challenge is charting the future course for her nonprofit. "How do we grow without losing who we are? Our work is so dependent on our ability to listen to the communities we serve but also adapt our work to meet their needs. Our ability to do that has allowed us to be very impactful. That is not just something you can scale quickly. I'm trying to understand what is appropriate growth for us, what is the responsibility for us, and not lose those core values and quality of our work along the way."
Koch is proud of DIG's achievements, including some that go beyond simply providing food. "Eighty percent of our farmers are women," she says. "Most of them have never had a formal job. To make the shift from gardening not having really any value, to suddenly these women consider themselves entrepreneurs – the mental shift that happens. So many of the women we have worked with use their money to send their daughters to school. That's a transformative gift."
---
CARE
Atlanta
Michelle Nunn, President & CEO
CARE, the international humanitarian organization that operates in 90-plus countries and touches some 60 million to 80 million people worldwide, moved to Atlanta more than 25 years ago from New York, with help from the Woodruff Foundation. But Michelle Nunn, president and CEO since 2015, regularly talks to people who are not aware it is headquartered in Georgia.
It began as a post-WWII effort to distribute food to war-ravaged Europe – and the term "CARE package" quickly entered the lexicon. But the organization has evolved into a broad network that fights poverty and responds to global emergencies.
"I'm proud that Georgia is such an important contributor to and foundational platform for that global network," Nunn says.
"We are vigilant," she says of her organization. "Our aspirations and the needs of the world exceed our capacity to deliver, especially with some of the major humanitarian crises – in Yemen, Syria – and most recently natural disasters that hit southern Africa – Mozambique, Malawi and Zimbabwe. We really need more investments and more people who will continue the humanitarian mandate for our country and for individuals to contribute."
Nunn comes from a Georgia family with a deep commitment to service – her father, former U.S. Sen. Sam Nunn, was CEO of The Nuclear Threat Initiative for many years. She is a co-founder of Hands On Atlanta, the community engagement organization that connects volunteers to causes that need them. She also made an unsuccessful run at a U.S. Senate seat in 2014.
"I always knew I wanted to do something of service – trying to make a contribution, make a difference in the world. Whether it's politics or whether it's NGO [non-governmental organization] work, I always wanted to be part of something where I felt I was making a contribution. That's the through-line or the thread."
As far as determining where CARE will use its resources, she says, "Our focus is on overcoming poverty through long-term development and through emergency humanitarian response, and on lifting up women and girls. We look at places around the world where there is the highest level of poverty, where CARE can make a difference."
For emergency responses, Nunn says, CARE uses an evaluation system, with Category 4 the highest level, indicating a critical emergency response location. "Now we actually have 10 around the world. That is unprecedented for us. We are struggling, and I think the global community is struggling. How do we keep pace with the highest threshold of displaced people we have ever had in the world? How do we engage in advocacy or innovation or public-private partnerships to try and help more people?"
Spreading the word of CARE's successes is crucial, she believes. "The majority of people, if you ask whether they think poverty has increased or decreased or remained the same over the last 25 years, think it has increased. It's actually been cut in half. We need to remind people that their investments, their dollars, their contributions, their involvement is making a difference and does have the capacity to change lives."
By way of illustration, Nunn tells the story of a CARE program started more than 25 years ago in Niger, the Village Savings and Loan Associations, which she describes as "basically small groups that come together, save money together and lend it out – often for small businesses." The program has grown from 20 people in the original group to nearly 7 million and is one of the largest micro savings groups in the world, operating largely in Africa.
Many of the program participants are women, she says. "To see the individual changes that take place in the lives of the women, whether it means they are able to send kids to school or start a small business, and where they now have financial independence and equality within their own home or community or have been able to build a home for their family – these examples multiply literally millions of times over.
"Over the next 10 years, we want to grow that effort to over 65 million [people], from 7 [million] to 65 million, having a strategy and a business plan to do that."
Looking ahead, she says, "One of the big imperatives for CARE is how do you take this extraordinary history and tradition of almost 75 years and the deep community roots around the world, and how do you multiply our impacts? We are putting an increasing emphasis on that multiplying impact by scaling programs. We are taking the model of a business accelerator and applying that modality and method," looking at projects that have the capacity to scale to more than a million people or so.
"We are investing more in advocacy, private sector partnerships, important corporate partnerships. We are looking at more market-based approaches – launching and taking on projects that have the capacity for revenue generation, not to be solely dependent on philanthropic funding."
She references a recent Hands On Atlanta anniversary celebration at Manuel's Tavern. "That's where we gathered 30 years ago, passing around an empty beer mug" for contributions to start the venture. "I feel like for 30 years, whether it's Hands On Atlanta or CARE, I've been passing around the metaphorical beer mug – inviting people to participate, giving people the opportunity to do something meaningful, something beyond themselves.
"My pitch is if people want to see a change in the world, I hope they will think about CARE and see us as a hometown opportunity to lift up people from around the world that are suffering from poverty and to create equality for women and girls."
---
The Task Force for Global Health
Decatur
David Ross, President & CEO
In the first six years of its existence, The Task Force for Global Health increased the rate of childhood immunizations in developing countries from 20 percent to 80 percent – making its mark on world health.
From there, the task force, with a couple of name changes along the way, broadened its efforts to include controlling and eliminating certain targeted diseases and strengthening systems that address the wider health needs of populations. A large part of the work involves securing and distributing donations of medicines from pharmaceutical companies like Merck or Pfizer.
"This is an institution that exists to create a very significant health impact at a large scale," says David Ross, president and CEO, who spent several years at the Centers for Disease Control and Prevention (CDC). The task force was co-founded in 1984 by Dr. Bill Foege, the former CDC director who played a major role in the successful effort to eradicate smallpox from the world.
"We tackle problems like immunizing all the children of the world or eliminating a tropical disease like river blindness or blinding trachoma or building the health protection capacity of all countries through building a cadre of field detectives or disease detectives," says Ross. "What that really is about is building a web of protection."
The work of the task force has an impact, he says, on "1 billion, probably close to 2 billion people in the world" and last year alone treated some 350 million individuals for dangerous and debilitating tropical diseases.
The task force relies on partners representing a wide range of nonprofit entities, including The Carter Center, as well as governments and private interests. "We are part of the solution," he says, "but it is really a coalition of people that create the solution."
Given its scope and the significance of its efforts, the organization flies under the radar to some extent. That has much to do with making sure the credit for successes goes to the workers at the local level. "The fact that people mostly don't know that we exist is to a degree purposeful," Ross says. "We like to think of it as kind of an inverted pyramid of leadership. The people who mostly get the credit are the people in the field, and they are the ones whose success we promote. One of our axioms here is that credit should be infinitely divisible."
As far as determining where resources will go, "We stay driven by a couple of guidelines," Ross says. "One is can we understand what the end solution looks like – that final mile. The assessment is: Can we get there?
"There are a lot of needs in this world, but we would like to be associated with things [for which] we can actually bring about the end result. We want to tackle diseases we can bring to an end, either outright, eradicating diseases – polio will be next – or eliminating them to the point where they are inconsequential as a health problem.
"We have a very businesslike metric-driven approach. This is not a hope-and-a-prayer business. We know what progress we are making, and we do a lot of research to understand barriers to that end goal. With that research evidence, we take steps to get to the end."
Among the successes is the work on blinding trachoma, caused by a bacterium, and river blindness, a parasitic tropical disease.
"We are within a few years of eliminating blinding trachoma. It's going to be gone as a significant health problem in another five to 10 years. Same with river blindness. It is now completely eradicated in the Americas, except for one tribe of indigent people in the jungles of Venezuela and Brazil."
To achieve these results, Ross says, "Our part is much more on the front end in building the partnerships – in that partnership are the pharmaceutical firms that donate the drugs – and the supply chain from the delivery of the drugs to the end of the road."
The task force is seeking more visibility, wanting the public to understand both its work and the importance of that work in ensuring public health everywhere, through efforts like the one to bring recent Ebola outbreaks to an end and preventing the disease's spread.
"It isn't just that we work with the poorest people of the world," Ross says. "We protect the health of everybody."