Helping overcome food insecurity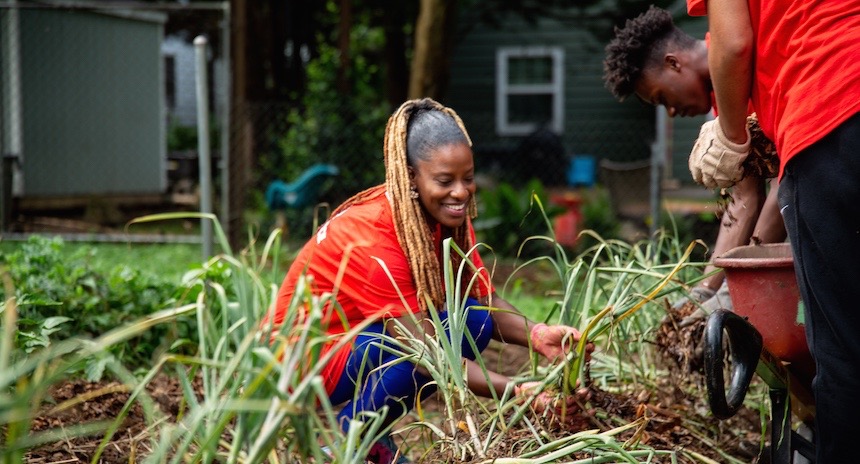 In Georgia and around the nation and the world, food insecurity is a growing problem. Feeding America, a U.S. hunger relief organization, estimates more than 1.5 million people are struggling with hunger in our state alone and over 500,000 of them are children. This translates to 1 in 7 people in Georgia communities who don't have enough to eat.
WellStar Health System's 2019 Community Health Needs Assessment revealed high food insecurity and low access to grocery stores in many of the communities it serves throughout Metro Atlanta. To address these challenges, WellStar recently partnered with the Atlanta Community Food Bank and other agencies for an inaugural day of service. More than 400 WellStar employees volunteered to help improve access to healthy food with activities such as hosting a pop-up food market at the West End MARTA station, staffing a mobile food pantry at a church and working in a community garden in southeast Atlanta. For a month prior to the day of service, employees also donated healthy food items to various agencies.
Find out about Georgia-based nonprofits' global efforts to combat hunger, disease and poverty in "Local Access, Global Reach," in this month's issue.
Photo of employee volunteers working in a southeast Atlanta community garden provided by WellStar Health System.
Do you follow us? Find us on Linkedin, Facebook, Twitter and Instagram.