Carrollton|Carroll County: Staying Connected
Industry, hotels and education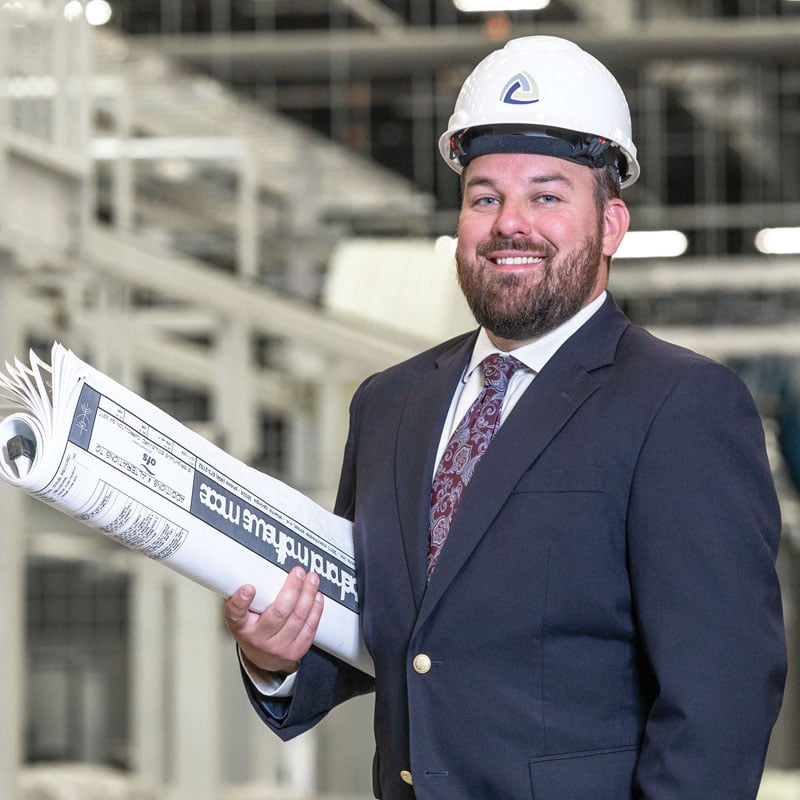 The Carrollton Greenbelt winds through the University of West Georgia (UWG) as part of its 18-mile loop that passes by local parks, major employers and the Carrollton Area Convention and Visitors Bureau. The multi-use walking, biking and running path, created with public and private funds, is a physical representation of the connection between government, education, industry and tourism in Carroll County, which crosses I-20 about an hour west of Atlanta.
More investment in manufacturing, healthcare and technology is underway and planned by the county, its cities, educational institutions and employers. This is on top of the $479.2 million in capital investments and 2,056 new or retained jobs from 2016-2018, according to Carroll Tomorrow, the county's public-private economic development organization. In fact, that smashes the goal of $400 million for the five-year period ending in 2020, says Daniel Jackson, president and CEO of Carroll County Chamber of Commerce and Carroll Tomorrow.
This continues the successful ride of Carroll Tomorrow, which since its founding in 2001 has helped secure nearly $1.4 billion in capital investments that have netted more than 9,000 jobs.
"We've been able to have consistency and continuity through all the changes that naturally occur in communities," Jackson says. "We were fortunate that business leaders stepped up, brought in outside resources, created a plan that was doable and sustainable. And now, 18 years later, we still are enjoying the benefits of a structure, at least for this community, that works with the business community being the driver."
J.R. Charles, vice president of economic development for the chamber and Carroll Tomorrow, says the county's diversified economy, with advanced manufacturing, food processors, automotive, life science and technology, is ripe for providing existing industry support that helps businesses expand.
OFS Fitel, an optical fiber products manufacturer, is in the midst of a $150-million expansion that will add 150 jobs in Carrollton. Decostar, a producer of interior and exterior auto parts, moved last fall into a 64,000-square-foot facility that represented a $26-million investment and 120 new jobs.
---
Around Town
Tanner Health System, a major employer with about 2,800 workers in the county, plans to open a 130,000-square-foot outpatient medical complex this fall. Tanner Health Pavilion, which will be across from Tanner Medical Center/Carrollton, will house physicians' offices, a diagnostic imaging center and cardiac rehabilitation to help patients receive care in a convenient manner, says Loy Howard, president and CEO of Tanner Health System.
A fundamental piece of the project is creating greenspace and a spur that will connect the Greenbelt to downtown, he says.
"Having a vibrant, growing downtown, really I think, dictates the future," Howard says. "This Greenbelt is going to do nothing but improve access and connect those downtown merchants to a larger group."
About 130 businesses, including 24 restaurants and shops such as Horton's Books & Gifts – the state's oldest bookstore – operate downtown, says Aundi Lesley, director of Carrollton Main Street. Its Downtown Development Revolving Loan Fund and annual beautification grants have helped turn blighted properties, such as the 100-year-old Hudson Mill property, into multi-use spaces with vintage and renovated lofts, restaurants and retail.
"You've seen a lot of stuff that's been in the works for years start to really coalesce. The overall effect, of course, is to make Carrollton and Carroll County a much stronger and more competitive destination," says Jonathan Dorsey, executive director of the Carrollton Area Convention and Visitors Bureau (CVB).
The tourism industry's economic impact was about $167 million in 2017, a 6 percent increase over 2016, and supported 421 jobs, according to the CVB. The Courtyard by Marriott, a $13-million project that opened in downtown Carrollton three years ago, has boosted the county's ability to host groups because of its location next to the refurbished Carrollton Center for the Arts, which hosts small conferences and meetings in addition to its lineup of performances, exhibitions, classes and camps.
"The city had the forethought of putting the arts center close to the downtown area of Carrollton. One of its jewels is its downtown area. There's hardly ever real estate available for lease. It is a bustling centerpiece of the community," says the center's Superintendent of the Arts Tim Chapman.
Other venues and museums include The AMP, an amphitheater at downtown's Adamson Square, the nonprofit Southeastern Quilt and Textile Museum and the Carroll County Schools Performing Arts Center, which opened in 2017.
The 109-room, five-story Courtyard Marriott, as well as a Holiday Inn Express that opened in 2017 in Villa Rica, are among about 1,500 hotel rooms in the county. In Villa Rica, the county's closest city to I-20, three properties – Quality Inn (formerly Fairbridge Inn Express), Comfort Inn & Suites and Days Inn – have been remodeled, says Sharon Dupont, Villa Rica's tourism and main street program coordinator.
Pine Mountain Gold Museum recently completed a renovation, and Dupont says the facility is adding more events, including a spring Cowboy Festival and a fall Brunswick Stew and Bluegrass Cookoff. The MILL amphitheater hosts the annual West Georgia Jazz Festival and summer concerts.
Carrollton's annual events range from MayFest, an arts and crafts festival, to summer concerts and a Christmas parade, Lesley says. The Greenbelt, which links some of the city's 30 parks and playgrounds, has allowed the county to offer more outdoor athletic events, including a new half marathon in September, Dorsey says.
Recreation programs continue to expand, from the county's 20,500-square-foot gymnastics center to a disc golf course at Hobbs Farm Park, a Greenbelt trailhead.
---
Advancing Education
Carroll County has a dynamic balance, says George Chambers, county commissioner. While there's growth in the northern part of the county and in the business infrastructure in Carrollton, there's a rural feel in the western and southern parts of the county. Chambers is the seventh generation to farm – poultry and cattle – on his family's land in Carroll County.
"I don't want to become another metropolitan Atlanta county. The citizens don't want that either," Chambers says. "Growth, if it's managed, can take place in the right areas."
He points out that notable areas of growth are its two post-secondary educational institutions – UWG and West Georgia Technical College (WGTC).
WGTC, which has five campuses in the western part of the state, plans to break ground in December on a new Carroll County campus in the Buffalo Creek Technology Park, says Scott Rule, who was named the college's president in 2018.
The state's fiscal year 2020 budget includes $49.4 million for construction of the campus, which will expand the school's presence from about 10 acres to 40 acres that were donated by the Carroll County Development Authority, he says. The authority manages the 115-acre technology park, which is about 9 miles from I-20.
"West Georgia Tech will be located on a gorgeous 40-acre campus on the [Carrollton] bypass, fairly close to the university and between two of our public schools," Jackson says.
WGTC has about 7,100 students per semester. The Carroll campus has the most – about 1,500 students – and is "strapped for space," Rule says. The new campus could be open by the 2022 spring semester, and he expects enrollment to rise to 2,000 students that first year. Both the commercial truck driving range and instructional space will expand as the campus size quadruples.
The school also has 1,800 high school students in its dual enrollment program, making it the second-largest among Georgia's technical colleges.
UWG, the state's sixth largest public university, reached record enrollment again for the 2018-2019 school year with 13,733 total students, including 2,598 grad students, at its main campus in Carrollton and campuses in Newnan and Douglasville.
"The interest in education has peaked dramatically here in the last couple of years," says interim President Micheal Crafton.
UWG's annual economic impact is a record $577 million, according to fiscal year 2017 data from the University of Georgia's Carl Vinson Institute of Government. New UWG degree programs include bachelor's degrees in theater, film and video production, and interdisciplinary studies; a master's in sport management; and a doctoral degree in higher education administration. Its online doctoral degree in nursing education, through the Tanner Health System School of Nursing, is ranked in the top 20 in the country.
"We continue to see major expansions in our nursing program," Howard says. "That has been very important in helping us meet the demands of the shortage associated with nursing. That's been a lot of our focus."
He adds that Tanner also works with residency programs so that medical students can experience delivering care in a rural setting. Last December, Tanner opened a major expansion of its 40-bed acute care hospital off I-20 in Villa Rica with a new emergency department and surgical services center.
In fall 2018, UWG opened the renovated and expanded biology building, a $20-million-plus project that serves the most popular undergraduate major. Roy Richards Sr. Hall, a new Richards College of Business building named in honor of the Southwire Co. founder, is expected to start construction this fall and open by early 2021, Crafton says. The $23.5-million, 664,500-square-foot building will house entrepreneurial and experiential learning spaces.
---
Looking Ahead
UWG, WGTC and the Carroll County School System are among those involved in the Carrollton-Carroll County Education Collaborative, an ambitious project designed to foster success from pre-K to graduate degrees. Much of the focus is on improving high school graduation rates, Crafton says, and one priority is to attack poverty and low literacy rates in the earliest grades.
Carroll Tomorrow continues to search for a 300-400 acre site that will serve as the county's next industrial park, Charles says. Carrollton's park, which was created in the 1960s, has about 50 acres left. There's also interest, he says, in Temple Industrial Park, which is less than a mile off I-20 at Exit 19, about 48 miles from Hartsfield-Jackson Atlanta International Airport.
"The big asset that we have is I-20. I-20 gives them logistical support to get into Atlanta, or they can be a remote service operator based in the Southeast and use that as their hub," Charles says.
In 2018, voters in Villa Rica passed the creation of tax allocation districts (TADs) to boost redevelopment. A main goal for one TAD is development of the Mirror Lake Connector to help Villa Rica residents living in Douglas County get to the downtown area in Carroll County.
In Bowdon, which has about 2,000 residents, employers include TPI Engineered Systems, Unified Rubber and ORI Struts, a manufacturer of specialty auto parts for off-road vehicles.
The city has moved municipal court functions and city council meetings to a former elementary school, with plans to move all offices around the end of the year, says city manager Gary Bullock. New parks in Bowdon include Barr Gardens, with its half-mile walking trail.
Whether it's through multi-use trails, educational advancements or improved employment, Carrollton and Carroll County are all about connectivity through public and private investments in the community.
---
Local Flavor
Hanging High
What started out as a bed and breakfast more than 20 years ago has become a destination for treetop adventures. Historic Banning Mills in Carroll County offers the world's longest continuous zip line canopy course – as certified by Guinness World Records – and spans 10 miles through the west Georgia woods.
"It's really opened up a new world," says co-owner Donna Holder.
She and her husband, Mike, bought the abandoned site in Whitesburg in 1997 and opened the 10-room property a year later. Once they saw the zip line and eco-canopy tour industry expanding in the U.S., they added one. The "topography here was perfect for it," she says .
Their operation in Snake Creek Gorge holds the record of having the tallest freestanding climbing wall in the world, at 140 feet. Zip line and climbing conquests, as well as its birds of prey educational shows and falconry programs, team building activities, camps and day spa, have drawn 40,000 to 60,000 visitors annually for the past few years, she says.
In the last three years, Holder says they have invested about $500,000 into the property, including treehouse lodging and "The Bridges of Banning," which has nine suspension bridges (some up to 200 feet high) among 12 miles of hiking trails. The treehouse village, with seven rooms, is 70 feet above the gorge and accessible by wood and rope sky bridges. The bed and breakfast has 52 rooms.
This year, the Holders submitted an application to list Historic Banning Mills, which is a nonprofit, on the federal registry for archeological sites. The town of Banning Mills was originally home to Creek and Cherokee nations, and in 1846, textile and paper mills were built there. By the end of the 19th century, Banning Mills boasted 10 pulp, paper, textile and grist mills as well as a sawmill. It was also one of the first Georgia towns to produce its own electricity.
Holder says their adventure resort helps people fight what she refers to as "ODD," or outdoor deficit disorder, due to their focus on phone and computer screens.
The eco-canopy tours include six levels and 100 zip lines over the 10-mile route. Visitors can zoom facedown, or Superman style, on the 3,400-foot-long "Flight of the Falcon" zip line.
"They want to do something that's going to give them an adrenaline rush," she says. "That's the main focus right now, just getting back into nature and being interactive with people."