Business Casual: Spirited Slogans
A look at years of catchy phrases to promote Georgia's state capital shows how far we've come.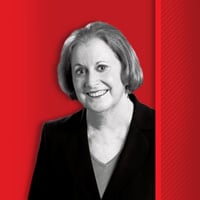 The old Atlanta slogan that proclaimed it "The World's Next Great International City" seemed a bit more aspirational than realistic for the first few years it was floating around in the early 1970s.
Noble idea, but was it likely to be prophetic or quickly relegated to the place where old marketing catchphrases go to die? Sure, we had the airport and the concentration of colleges and universities and a pretty good business base, but was that really enough to vault us into the big leagues?
Yes it was, as is turned out, especially since that goal was backed by strong leadership and a lot of hard work.
For me, realization began to dawn one day in a crowded Midtown office building elevator when I became aware I was hearing three different conversations in three different languages – none of them in English. I felt a little flush of pride, quickly followed by a big gulp of humility, conscious that I was probably the only person in the elevator who spoke just one language.
The 1996 Olympic Games pretty much answered that international question for good – and even put that "next great" motto out of business. But the benefits of attaining international status are long lasting.
All kinds of facts and figures support the reality of Atlanta – and Georgia – as a global hub: companies from more than 60 countries have a business presence in the state; more than 1.3 million international visitors arrive every year; and some 69 foreign consulates or trade offices are located here.
Atlanta regularly secures a place in world-city rankings, 17th on Business Insider's list of Top 25 Cities for the Future in 2017, ahead of Tokyo and Los Angeles, and No. 20 on the 2018 Innovation Cities Program list, ahead of Shanghai and Barcelona. That's pretty respectable international company to be keeping.
It's gratifying to read this kind of information, of course, but sometimes a personal experience really drives it home – like attending an Atlanta United game at Mercedes-Benz Stadium.
It's a fun crowd, energetic and good-spirited; but it is a very international crowd – different from an NFL or a MLB crowd. Most of the cheering is done in Spanish.
One ardent Atlanta United fan tells me that what I am looking at when I see the crowd of proud hometown soccer fans is the future of the city. Soccer, he believes, is more likely to bring out millennials and newcomers from all over the world than other traditional Southern-stronghold sports and, in the process, make them feel connected to and a part of the city.
The foundations for Atlanta's international standing are reflected in some of the city's past slogans and labels, starting with "The City Too Busy To Hate." Generally agreed to have been coined by former Mayor William B. Hartsfield but embraced by subsequent mayors like Ivan Allen Jr. and Maynard Jackson, the phrase made sure the world knew that Atlanta had not imploded as some other Southern cities did during the Civil Rights Movement. In this, they were joined by business and community leaders who enhanced and refined something that is still around and still called the Atlanta Spirit.
More pragmatic than altruistic? Perhaps, but it worked – not perfectly, but pretty well. Following the assassination of Dr. Martin Luther King Jr., Atlanta did not erupt into violence as some other cities did.
And the city has long been a draw for many African Americans – leading to yet another description as "The Black Mecca."
"Hotlanta" reflected the city's emergence as a welcoming place for business and fun. Same for "The Big A." "Hollywood South" was a nod to early entertainment activity, which has grown into a blockbuster industry. "The Big Peach" was cute, but I always thought it sounded as though we were trying to capitalize on New York's reputation rather than building our own.
And, truthfully, I never did quite know what to make of "Every Day Is An Opening Day," which made a brief appearance in the mid-2000s.
Still, Atlanta has either lived up to or risen above most of its slogans. And even though we have long settled the international question, it's still fun to realize that lofty goals can be achieved.
The last time I was at an Atlanta United game, there were conversations taking place in different languages all around me – just like in that long-ago Midtown elevator – except this afternoon most of the people were wearing red-and-black, waving banners or eating hot dogs.