Historic Westville opening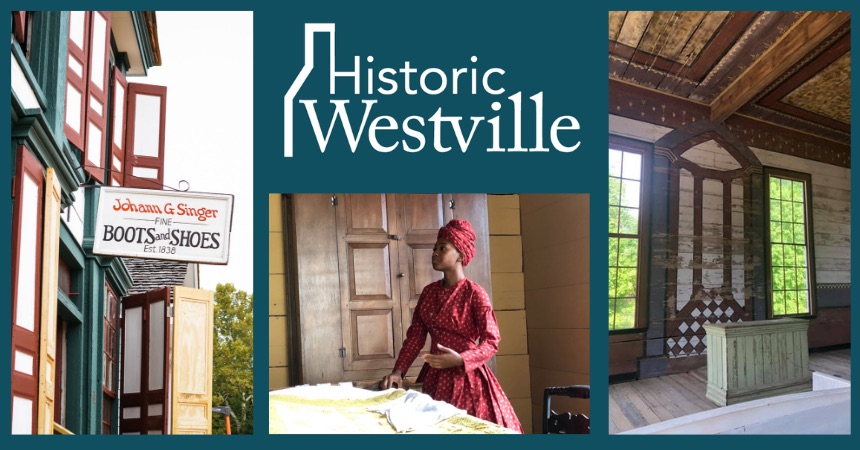 Visitors to Columbus have the opportunity to experience a fully immersive 19th century outdoor living history museum with the opening of Historic Westville on Saturday, June 22.
Many of the site's buildings and artifacts have been accumulated over the last century and were formerly on display in Lumpkin, where tens of thousands of guests had the chance to view them over the course of about 50 years.
In 2009, the board of trustees began to examine options to ensure the museum's future viability. The city of Columbus, led by then-Mayor Teresa Tomlinson, offered a sizable piece of land and Historic Westville began the move to its current location in 2017. Cost of the move, land preparation and infrastructure improvements totaled nearly $7 million, funded by donors.
The reopened living museum has a 20-person staff that includes interpreters who bring the historic village to life and a well-known blacksmith. A museum shop features regionally made products. Once all planned phases of the site are completed, Historic Westville will be organized into four interpretive areas that examine diverse 19th century experiences from the context of race, class and gender while showing how lives in the region were interconnected.
Learn more about another 19th century gem in Columbus – the Springer Opera House – along with the city's modern-day business strength and cultural vibrancy in "Overflowing with Opportunity," in this month's issue.
Image provided by Historic Westville.
Do you follow us? Find us on Linkedin, Facebook, Twitter and Instagram.