Georgia Trend Daily – June 20, 2019
June 20, 2019 WABE 90.1
Emma Hurt reports that Georgia's Secretary of State has scheduled the presidential primary for 2020: March 24. The big national primary day is known as Super Tuesday, the first week of March when many states hold simultaneous elections. There were about a dozen on that day in 2016.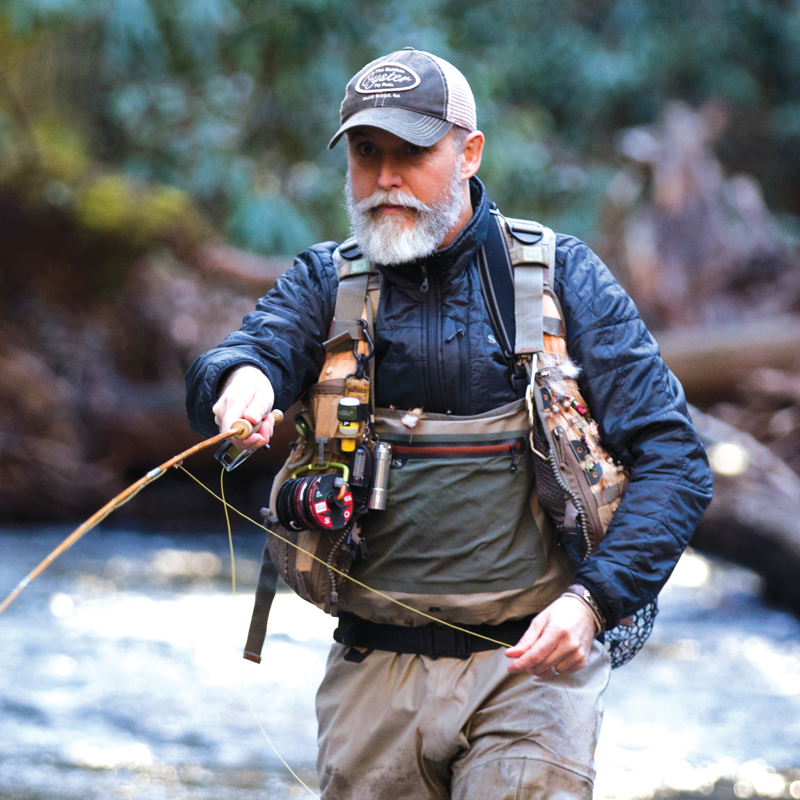 June 20, 2019 Georgia Trend – Exclusive!
Mary Ann DeMuth reports, Bill Oyster's driving force has always been following what makes him happy. The former professional bicycle racer had a lot of time on his hands after a career-ending accident, so he channeled it into his fly-fishing hobby.
June 20, 2019 Atlanta Journal-Constitution
Scott Trubey reports that four major medical companies plan to announce Thursday that they have joined an innovation program at Emory Healthcare aimed at lowering health costs and improving patient care. The companies will develop and refine new systems, from health information technology to mobile diagnostic tools, at Emory facilities across the metro area.
June 20, 2019 Atlanta Business Chronicle
Brendan Ward reports that National Restaurant News listed Chick-fil-A as the country's third-largest restaurant chain, behind only Starbucks Corp. (Nasdaq: SBUX) and McDonald's Corp. (NYSE: MCD). Chick-fil-A moved up four spots in NRN's 2019 Top 200: U.S. Chain Systemwide Sales.
June 20, 2019 13 WMAZ
Avery Braxton reports that Valmiera Glass released a statement Tuesday morning saying attempts to find an external investor for one of their operations failed on Sunday. As a result, Valmiera's mother company in Latvia filed for legal protection proceedings on Monday. Due to the Latvia proceedings, financial support for the Dublin plant from the mother company is no longer available.
June 20, 2019 Athens Banner-Herald
Lee Shearer reports that an e-commerce company is the first announced occupant of a re-development project at the old General Time factory on Newton Bridge Road. With the new "customer support facility" – a type of call center – Wayfair promises to bring more than 500 jobs "paying a wage that's going to allow people to lead a good life," Athens-Clarke County Mayor Kelly Girtz announced at Tuesday's meeting of the Athens-Clarke County Commission. 20190619
June 20, 2019 Augusta Chronicle
Damon Cline reports that sports entertainment company Topgolf on Wednesday confirmed plans for a venue in Augusta's Village at Riverwatch shopping center. However, the Dallas-based company declined to provide details on the project or when it would be completed.
June 20, 2019 Clayton News-Daily
Robin Kemp reports that politicians, investors and small business owners met at Clayton State University June 19 to discuss plans for revitalizing "opportunity zones" in Clayton County. White House Opportunity and Revitalization Council Executive Director Scott Turner, who says he's been to a dozen cities in the past nine weeks and has seen "some of the worst housing projects in America," spoke exclusively to the Clayton News about how the county is uniquely poised to benefit.
June 20, 2019 Atlanta Journal-Constitution
Greg Bluestein reports that President Donald Trump's campaign kickoff Tuesday wasn't just a chance to energize Republicans. It was also an opening for the national GOP to ramp up training for a core of volunteers who will help his 2020 re-election bid.