Trendsetters: Keeping a Craft Alive
Oyster Fine Bamboo Fly Rods in Blue Ridge is the result of a hobby gone wild.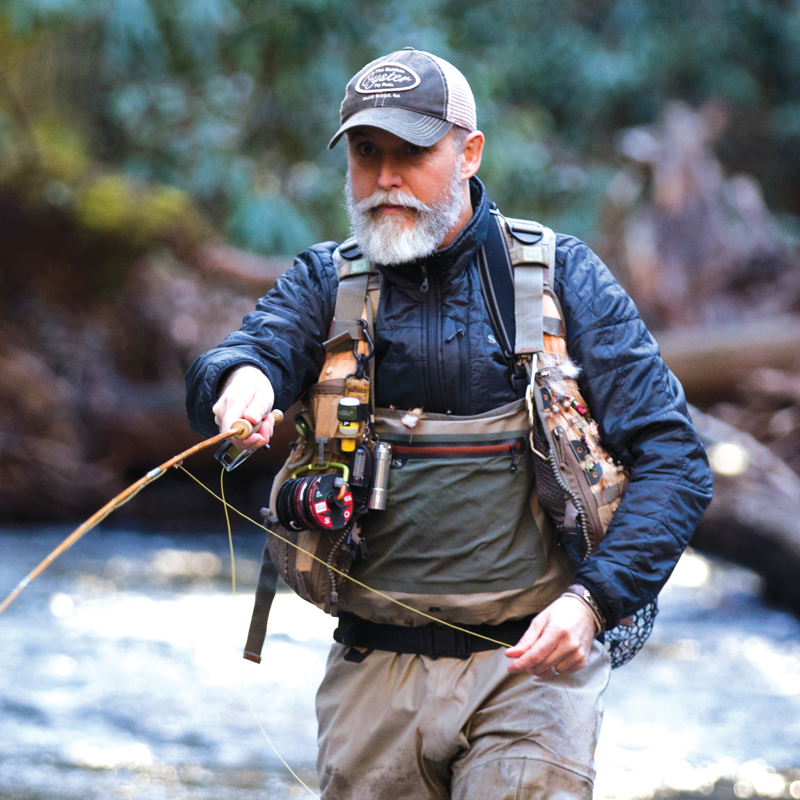 Bill Oyster's driving force has always been following what makes him happy. The former professional bicycle racer had a lot of time on his hands after a career-ending accident, so he channeled it into his fly-fishing hobby. He worked as a fishing guide and taught people how to tie flies, cast and make their own rods – whatever he could do to stay around what he enjoyed. Little did he know his rod-making "hobby gone wild" would turn into a successful business.
"The whole thing started with no business intentions," he says. "It was something I did for the love of it, and I think when that's the core of what you do, other people can tell. As a result, other people wanted to be part of it, and before I knew it I had the opportunity for it to go in the business direction."
He began handcrafting fly rods in Gainesville, but soon moved Oyster Fine Bamboo Fly Rods to Blue Ridge because he felt it was the ideal location where the rods could be used. He says making bamboo rods, which were invented in the U.S. in the 1800s, was a dying craft that no one was willing to share information about. That left him to experiment, which he says he's still doing. He got the idea to teach classes as a way of keeping the craft alive and believes he's "taught more people [rod making] than anyone in history."
With the help of a low-interest loan from the Georgia Cities Foundation, he built a studio and Oyster's Cast and Blast Inn, where students from all over the globe stay when they come for a week to learn how to make their own fly rod.
He and another rod maker produce basic rods in about five days. His customized, high-end heirloom rods can take a month to craft because of intricate engraving and special touches like gold inlays. Prices on the rods range from $2,500 to more than $20,000. His wife, Shannen, who handles the business and administrative duties, and about half a dozen others work at the company, and he ships rods to customers around the world.
Oyster also organizes fishing expeditions to places like Patagonia, Belize and the Bahamas that he says are good bonding experiences with his clients.
In just over 20 years, Oyster Fine Bamboo Fly Rods has helped put Blue Ridge on the map for anglers and has earned a 2019 Small Business Rock Star designation from the Georgia Department of Economic Development and the Georgia Economic Developers Association. Not bad for a member of Georgia Trend's 40 Under 40 class of 2010.
As far as the future, he plans to continue handcrafting rods that make people happy. "The word is out that we've got a good thing," he says, "and it's just naturally growing on its own. We just have to continue to manage that growth in a positive direction."