From the Publisher: Housing Hopes
The solution to affordable housing won't be inexpensive, but it is necessary.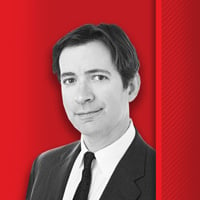 After reporting on the affordable housing shortage in the Atlanta region last September, I revisited the issue to see what action has been taken in the nine months since.
HouseATL was created in January 2018 as a collaborative effort to find solutions to Atlanta's affordable housing issue and coordinate a set of policies to make affordability a reality. Working with the Federal Reserve Bank of Atlanta, Urban Land Institute, Enterprise Community Partners and other entities, HouseATL found the need for 2,000 to 3,000 new and preserved affordable homes annually for 10 years.
The Federal Reserve's Community and Economic Development Department has compared Atlanta with Birmingham, Jacksonville, Memphis, Miami, Nashville, Orlando and Tampa in the decline of low-cost rental housing, highlighting how hard the South has been hit by an affordable housing shortage.
From 2012 to 2016, median rents rose 23.4 percent in the South. The percentage of households with incomes below $35,000 spending more than half their income on rent reached 80 percent in 2014 in the eight cities. Spending more than half your income on rent requires sacrifices in child care and healthcare, which can spiral into irrecoverable conditions.
Meanwhile low-cost rental units (under $750 a month) decreased in all eight cities over a study period of 2006 to 2014. In other words, each city is losing hundreds if not thousands of low-cost rentals annually, and this has been going on a long time.
HouseATL is working with the Arthur M. Blank Family Foundation, Central Atlanta Progress, Center for Civic Innovation, the city of Atlanta and Metro Atlanta Chamber of Commerce to build community will for an affordable housing action plan. It incorporated research from other groups such as the Atlanta BeltLine, Invest Atlanta, Westside Future Fund and Bleakly Advisory Group.
A study by Professor Dan Immergluck at Georgia State University's Urban Studies Institute traced loss of affordable housing to two causes: luxury conversions and high rent pressure, or foreclosures. Some cities have more of one than the other, but Metro Atlanta has a lot of both, sometimes in the same neighborhood.
Atlanta loses 1,500 affordable housing units annually, one of the highest rates of the eight Southern cities. Rents have increased 48 percent since 2010 and have outpaced wage growth in the metro region.
The solution to affordable housing is not inexpensive. In addition to policy changes to incentivize affordable investment, HouseATL recommends a $1-billion solution to keep at least 20,000 new and preserved homes affordable over 10 years. It's ambitious, but Atlanta can do it, and in a way that could be a model for other cities.
HouseATL's plan calls for an even split between public resources – including a $250-million affordable housing bond and a new dedicated funding source for up to $15 million annually prioritizing areas in greatest need – and private resources, including social impact funds, philanthropy and New Markets Tax Credits, which incentivizes community development and economic growth in distressed areas. It also includes 250-350 new affordable homes annually through regulatory reform.
It's a big ask, and it requires more than money. Neighborhood buy-in and grassroots support-building are essential. A funder's collective – a new system for philanthropy and private resources to leverage public dollars seamlessly – is necessary to address the gap that will always exist between affordable needs and real estate prices. Fortunately, Atlanta Mayor Keisha Lance Bottoms has committed to affordable housing funding, and this provides another blueprint to success.
Atlanta doesn't own the affordable housing issue, nor is it limited to housing. Rising rents are an issue for Georgia's business community as well, especially in neighborhoods where the ability for residents to start businesses and hire locally is often needed to avoid displacement and transition issues.
Small retailers in particular are hurt by high rental rates, making it hard for small business owners to reconcile large overhead costs with the small labor pool. It is my hope that Gov. Brian Kemp's new Georgians First Commission, which is intended to promote policies that support the state's small businesses, will consider rent affordability in its efforts to help entrepreneurs in transition communities.
Affordability is key not just to preserving our workforce, but to maintaining the character of the places we love. I look forward to seeing more solutions emerge on this critical issue.