From the Publisher: Foster Focus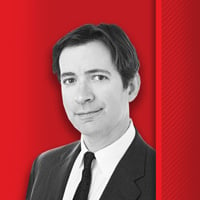 May is National Foster Care month, a time to shine the light on the heroic efforts of all who work in this field to find the best growth environment for children. Nearly half a million children are in foster care in the U.S., with 13,800 in Georgia as of February 2019.
This number is nearly double the 7,671 children who were in foster care in 2012 and includes kids in the care of the state Division of Family and Children's Services (DFCS), where they may live in relatives' homes, foster homes, adoptive homes, private agencies, group homes, hospitals or youth detention centers.
The need for foster care, which often goes hand-in-hand with homelessness, has never been greater in the state. More than 45,500 children experience homelessness each year, according to the Georgia Alliance to End Homelessness.
The state has continued to increase funds for foster care, including $10 million to cover the increase in the foster care per diem and $5 million to help pay for implementation of the federal Family First Prevention Services Act, which aims to keep children with their families by paying for support services and decrease the placement of children in group facilities. But DFCS is seeking an additional $504,000 to help child welfare providers adjust to Family First.
I sit on the advisory board of Wellroot Family Services, formerly the United Methodist Children's Home, and have seen the effects of this shift firsthand. Wellroot recently sold its expansive property where it has housed homeless children for 147 years and moved to an office park in Tucker; families and children are now housed in cluster units blended into other developments.
This move to the "housing first" model has been successful nationwide and reflects the growing reality that for children to eventually reunite with their families – the ultimate goal of long-term foster care – they need to be closer to their neighborhoods, friends and relatives.
Relative care is a growing trend that DFCS is looking at as a way to keep siblings together more often. But, relative care and reunification are sensitive issues, especially with the increase of child abuse reports that came with the creation of a hotline in Georgia in 2013 and the growing impact of the opioid crisis on communities.
Potential foster parents should be aware of these issues and the increasing need for foster care for older children. There are 5,967 children in foster care under five years old, and 4,820 are between 6 and 12; there are 3,246 who are age 13 to 18.
Wellroot and other homes have had to evolve to adapt to the needs of Georgia's homeless children, who are sick four times more often than other children, are two times more likely to go hungry, and have learning disabilities at twice the rate and delayed development at four times the rate of other children.
While Wellroot no longer has the campus, its programs focusing on transitional living and family housing remain strong. The name change reflects a commitment to the well-rootedness of children, as well as that of young adults and families served by this agency of the United Methodist Church's North Georgia Conference.
Changing the campus was hard. It was a difficult decision for me as a board member, as I believe campus programs are the most effective means of helping the homeless. But children and their families who are not homeless are another matter. It is always a difficult balance to try to protect people when sometimes their environment – family included – poses such danger.
As relative caregiving becomes an increasing part of the solution for foster care, it is important for campuses to adapt. Furthermore, children in campus housing in particular are conscious of the stigma of their association with campus housing. As long as their services aren't compromised, housing first gives them more dignity and even privacy. Wellroot CEO Rev. Hal Jones, an ordained elder in the North Georgia Conference, has supervised an effective transition that has generated a positive response among the population it serves.
As Georgia seeks more funding and resources to address these needs and conform to changes in national policy, remember your local caregivers, foster parents and social workers this month, who are often working in the shadows of your communities. They are heroes indeed and should be elevated for their compassion and empathy in the midst of this ongoing issue.