Business Casual: An Empty Glass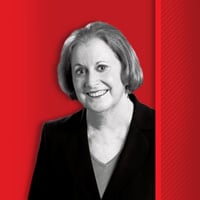 If you are a glass-half-full person, you might be able to look back on the 2019 General Assembly session and focus on some good-faith efforts to make life better for a significant number of Georgians, especially relating to voting and healthcare.
But if you are poor or female or a practicing physician or someone who cares about the economic future of the state, it's hard to see past the punitive, discriminatory and almost certainly unconstitutional HB 481, the "heartbeat bill" that passed in the last days of the session.
That one hurts. It hurts individual women, and it hurts the state. Georgia's $9.5-billion film and TV industry that so many politicians claim to love and appreciate is in jeopardy, with some in the business calling for a boycott on working in the state if the measure goes into effect. The health and well-being of many citizens is also in danger.
The glass looks pretty empty.
Despite the fact that Georgia already has a law in place that prohibits abortions after the 20th week of pregnancy, HB 481 changes that to six weeks – with provisions for exceptions in the case of rape, incest (if victims file a police report) or danger to the life of the mother. Six weeks is often before a woman knows she is pregnant.
The law takes away much of the decision-making latitude of doctors practicing in the state, subjecting their experience and expertise to legislation crafted with spite and defiance – this in a state that already leads the nation in maternal mortality, one in which 79 of its 159 counties have no OB-GYN.
The new law has much less to do with protecting life than with making life difficult for poor women. Regardless of how you feel about abortion, it is a fact that women of means will always be able to find a way to procure and pay for an abortion; it's women without means who will be most affected.
Although it was overshadowed by HB 481, there was positive news from the session. On the good side of the ledger were attempts to address the voting issues that plagued the 2018 elections, with the result that Georgia's aging electronic voting machines will be replaced. HB 316, which passed, ensures that Georgia will have a paper trail – although not everyone is satisfied that the way the trail is to be generated will be sufficient.
The fact that the U.S. House Oversight Committee is investigating last year's election and has sought information from Gov. Brian Kemp, formerly Georgia's secretary of state, and from current Secretary of State Brad Raffensperger sent a clear signal that it's not just Georgians who have a stake in election security and reform.
On the healthcare front, action to make Medicaid available to more Georgians should have been taken years ago. Georgia ought to have expanded Medicaid when it first had the opportunity, instead of letting the federal dollars (our dollars) that would have covered the cost of such expansion enrich other states and help make their citizens healthier.
This year's legislation – carefully using waivers rather than outright expansion – is nonetheless welcome. If we have to make a timid start, let's keep on going until we have provided healthcare to as many Georgians as possible.
More positive news from the session: the state's $27.5-billion budget includes a modest $1-a-day increase in payment to relatives caring for children in state custody and a $3,000 annual pay raise for teachers.
HB 228 increases the minimum marriage age from 16 to 17 with parental consent – still too young, but a step in the right direction.
SB 2 seeks to help rural areas gain access to broadband internet, which can only bolster economic development and job creation and improve the quality of many residents' lives.
HB 324 permits the growing, manufacturing and distribution of medical marijuana to make it easier for those who need it to treat their illnesses and conditions. The General Assembly previously passed legislation that permitted the use of medical marijuana but still did not allow it to be grown here or brought into the state.
There were some near-misses: The attempted takeover of the mega-successful Hartsfield-Jackson Atlanta International Airport – a power grab pure and simple – died in the final hours of the 2019 session; a discriminatory religious liberty bill died early on. Either or both may be back next year.
But that heartbeat bill casts a long shadow. I'm trying to get from empty to glass-half-full, but I am not there yet.