Trendsetters: Yorkville Hops & Produce
Yorkville Hops & Produce aims to make Georgia a world player in growing local hops.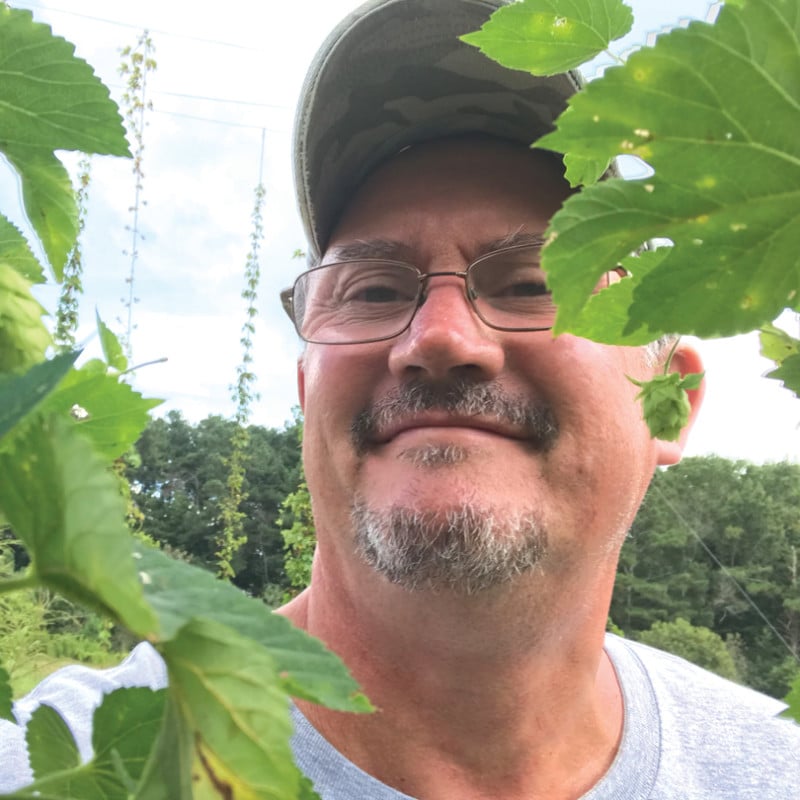 The exponential growth of craft breweries in Georgia and throughout the world – and the increasing preference for more robust-tasting beers like India Pale Ales – has created a greater demand for hops, the flowering plants used to flavor beers. However, many experts agree that the picky vegetation will only thrive between the 35th and 55th latitudinal parallels, which explains why the Pacific Northwest is the source of 98 percent of the commercially grown hops in the U.S.
Those with a passion for the aromatic plants, like Yorkville Hops and Produce owner Mike Barber, refuse to let conventional wisdom stand in their way.
In 2017, after researching crops to grow on his newly acquired 30 acres in Yorkville, in Paulding County, he launched his commercial hoppery with 42 plants and 24-foot poles to support the climbing botanicals.
"I tried it and failed miserably," he says. "Only one plant came up, but it grew to be 12 feet tall and produced a pound and a half of hops, so that gave me hope."
He then sought a vendor for his starter hops that was closer to Yorkville's 33rd parallel location, figuring those varieties would be more adaptable to the Southern heat, humidity and soil. Last year, he planted 144 hops plants, and about 90 percent of them grew – some as tall as 22 feet.
"Everyone I talked to said that amount of growth was incredible for first-year plants," he says, explaining it takes three years for the hops to be fully developed and that the plants can produce for up to 15 years.
Since hops are considered a food product, they must be government-inspected and certified for acidity. When Barber couldn't fulfill those requirements last year, he began looking for ways to give the hops away, hoping they would make it into beer. He contacted Johnnie MacCracken's Celtic Firehouse Pub in Marietta, and owners Kathy and Gary Leake were immediately interested. He says they brewed about 10 types of beer with his hops, and "everything was as good if not better with the fresh hops."
Collaborating with the Leakes and their brewmasters, Barber is planting 288 more plants this spring, including six different varieties. "It will put us over 432 plants," he says. He's also investing in equipment to dry and pelletize the hops, and he's arranging to have them inspected for commercial sale. In addition, Barber says he will experiment with two harvests, the first in mid-June and the second in October.
The former IT manager had little previous agriculture experience, but his initial success has increased his enthusiasm for growing hops to sell to Georgia craft brewers. And, he's looking forward to getting the projected $12- to $15-a-pound sale price.
"I'm going to keep putting hops in until I run out of room," he says. "I'm having fun doing it, and I'm having fun proving a lot of people wrong. I really think we can move Georgia forward to become a world player [in hops and craft beer]."