Political Notes: Ups, Downs and In-betweens
U.S. Rep. Rob Woodall to retire, a new GBI director and an award for Sen. Johnny Isakson.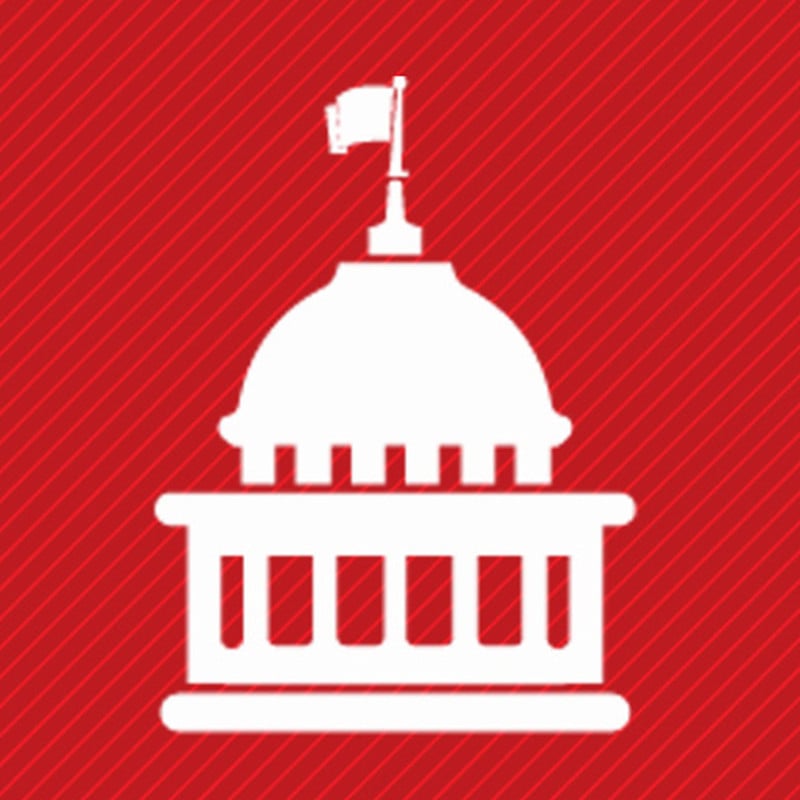 Lewis in Hollywood: Fifth District Congressman John Lewis, an Atlanta Democrat and veteran of the Civil Rights Movement, got a standing ovation from attendees at this year's Academy Awards ceremony when he introduced Green Book, which won the Oscar for best picture.
The movie tells the story of an African-American concert pianist and the white man who was his driver during a tour of the South in 1962. The film takes its title from a travel guide for black motorists.
"I can bear witness that the portrait of that time and place in our history is very real. It is seared in my memory," Lewis said. "Our nation bears the heavy scars of that time, as do I."
---
Woodall Bowing Out: Georgia's 7th District Congressman, U.S. Rep. Rob Woodall, a Lawrenceville Republican, will not seek a sixth term.
He said in a statement, "I have realized over this past year of change – both in politics and in my family – that the time has come for me to pass the baton and move to the next chapter."
He won re-election in 2018 by just over 400 votes, defeating the Democratic challenger, Carolyn Bourdeaux, who has already announced her candidacy for the 2020 race. The 7th District includes parts of Gwinnett and Forsyth counties.
---
New GBI Head: Gov. Brian Kemp named Cobb County District Attorney Vic Reynolds as the new head of the Georgia Bureau of Investigation, succeeding longtime director Vernon Keenan, who retired.
Reynolds served as a police officer, chief magistrate judge, prosecutor and criminal defense attorney before he was elected DA in 2012.
"Vic Reynolds is a courageous leader with unmatched experience," Kemp said in a press release. "As district attorney, Vic led efforts to dismantle gangs and protect local families from crime and violence. As GBI director, he will work around the clock to ensure a safer, stronger Georgia."
---
Award for Isakson: Georgia's U.S. Sen. Johnny Isakson was awarded one of the inaugural John S. McCain Service to Country Awards from the Voices for National Service organization in February. The announcement praised his "lifelong devotion to country through citizen and public service and for advancing national service to solve community problems."
The award is named for Isakson's friend and Republican colleague, the late Sen. John McCain, who died last year. McCain's son-in-law, Ben Domenech, presented the award at a ceremony in Washington, D.C.
---
New Highway Safety Director: Former Haralson County Commission Chair Allen Poole is the new head of the Governor's Office of Highway Safety.
Poole is a past chair of the ACCG and a former Georgia state trooper.
"Allen has committed his life to public service, and I am confident he will work with our men and women in law enforcement to protect our families and communities," Gov. Kemp said in a press release.
---
Ethics Chief Resignation: Stefan Ritter resigned his post as director of the Georgia Government Transparency & Campaign Finance Commission during an investigation over allegations of misuse of a state computer – allegations Ritter has denied.
Ritter, who previously worked in the Georgia attorney general's office, took over the troubled ethics agency in 2015 following the firing of former head Holly LaBerge after LaBerge's predecessor, Stacey Kalberman, won a lawsuit filed over her ouster for investigating the campaign of former Gov. Nathan Deal.
---
School Bus Safety: The first bill from the 2019 General Assembly to be signed into law by Gov. Kemp, Senate Bill 25, rectified a change in a bill passed last year that unwittingly erased the requirement that drivers stop for school buses if there is a designated passing lane.
The bill, sponsored by State Sen. Bill Heath (R-Bremen) and State Rep. Ginny Ehrhart (R-Powder Springs), passed both houses unanimously. It took effect immediately upon being signed by Kemp.
---
Honor for Deal: Former Gov. Deal has been given the Zell Miller Award for Distinguished Public Service by the Zell Miller Foundation, which honors the legacy of Miller, another former Georgia governor and U.S senator, who died in 2018.
The award was presented by Bryan Miller, Zell Miller's grandson and the foundation's executive chairman. "Gov. Deal has embodied true leadership throughout his entire public service career," he said.
Past winners of the award include Hank Huckaby, former chancellor of the University System of Georgia, and state House Speaker David Ralston.