Business Casual: Keep Them Safe
Twenty years ago this month the meaning of "school safety" changed forever.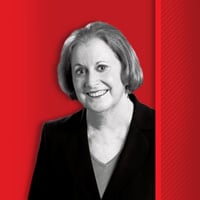 Twenty years ago this month, the meaning of "school safety" changed forever the day that two troubled Colorado high school seniors killed 13 people and injured 23 more at Columbine High School in Littleton, a Denver suburb, then took their own lives.
It sounds hopelessly naïve today to say it came as a shock to a lot of people that such a thing could happen. Mixed in with the horror and the disbelief and the anger was a sense that we hadn't known we were supposed to worry about such a horrendous occurrence.
I recall being at a meeting that evening – ironically, at a school where most people attending the meeting had children enrolled. This was several years before we all had phones alerting us to tragedies almost as they were happening. So watching as others filed in, I could tell by looking at their faces whether they had had their car radios on as they drove to the meeting and knew what had transpired or whether they were experiencing a final moment of innocent ignorance. I could hear snatches of anguished conversations throughout the room as everyone began the process of coming to grips with what had happened.
Two decades later, our horror at hearing of yet another school shooting hasn't abated, but our surprise has. A great deal of attention and effort is now rightfully focused on school safety and its new meanings.
Prior to the '90s, the biggest school safety activity was conducting fire drills, Shannon A. Flounnory reminded guests at a media symposium put on by the Georgia Partnership for Excellence in Education (GPEE), a nonpartisan group formed by the Georgia Chamber and Georgia Economic Developers Association to improve student achievement. Flounnory is executive director of safety and security for the Fulton County School System.
A partial list of today's safety concerns includes weapons, drugs, fighting, suicide, human trafficking, domestic violence, dating abuse, sexual violence, community issues, harassment and bullying.
"Schools have to address any issues that are in the community," says Flounnory, who has been a teacher, assistant principal, principal and law enforcement officer.
In a follow-up interview, Flounnory said Fulton County Schools, which has its own police force, put an emphasis on being proactive. They rely on sophisticated technical tools, like security cameras; relationships with county and municipal law enforcement agencies; and good communications – lots of it.
"We spend a lot of time and resources monitoring social media," he says. "Our community is good at sharing." A Quick Tip phone line allows students and others to report problems and potential dangers – and remain anonymous, if they choose. All tips are followed up.
Inevitably, when the topic is school safety, especially in the aftermath of a shooting, the idea of arming classroom teachers comes up – although typically not from educators.
It has always struck me as a very bad idea, even as I understand the impulse to "do something." I took the opportunity to ask Flounnory for his thoughts.
"That decision," he says, "can't be made as a knee-jerk reaction." He frames his comments not to argue either side of the question, but to point out some of the complexities involved.
First of all, there is the matter of training, which would be very different for teachers and law enforcement personnel. It's not just a matter of marksmanship, but understanding the consequences of firing a weapon. In his system, officers go through an extensive battery of testing to determine their mental fitness to carry and use guns. Would armed teachers have such a vetting?
There is a question of liability. Suppose a gun-carrying teacher, trying to resolve a dangerous situation, hits the wrong person. Would the liability be with the teacher or with the district?
What happens if a teacher with a gun has an encounter with a student, the weapon discharges and a student gets hurt? Or what if a distraught student knows the teacher has a weapon, finds it and uses it?
In a crisis situation, it isn't always easy to identify the good guys and the bad guys. "When law enforcement arrives on site, they will run to the gun," Flounnory says. How does the officer distinguish between an armed teacher and shooter? Typically, police have about a half-second to make the decision to shoot or not.
With so much on the line, I come back to my belief that putting guns in teachers' hands is not the simple solution many advocates would like it to be.