Economy: Brunswick Benefits
Look for more economic expansion in 2019 along Georgia's coast.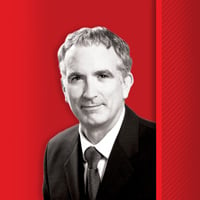 In Brunswick, the leisure and hospitality industry, the Port of Brunswick, the housing recovery and the in-migration of more new full- and part-time residents will power economic expansion in 2019. Employment will rise by 1.2 percent, or 500 jobs, well above the 300 jobs created last year.
The area's economy depends very heavily on one of the most cyclical industries – leisure and hospitality. That focus bodes well for this year's economic outlook, but hurt during the last downturn. The housing bust also hit Brantley, Glynn and McIntosh counties, which comprise the Brunswick metropolitan statistical area (MSA), very hard, but Brunswick was not very exposed to the restructuring of the information, manufacturing, financial activities, or professional and business services industries.
Top employers in the region include Southeast Georgia Health System, Sea Island Co. and the College of Coastal Georgia. Brunswick's leading high-wage industries include the federal government and physicians' offices.
The Port of Brunswick means the economy is heavily invested in international trade and is therefore vulnerable to trade tensions and tariffs. The port should continue to do well, however, benefiting the area's logistics and distribution industries.
A high proportion of federal and local government jobs makes Brunswick vulnerable to government restructuring. Government accounts for 24.8 percent of the area's nonfarm earnings compared to 16.5 percent for the state and 16.6 percent for the nation.
Federal government jobs account for 10.1 percent of the area's nonfarm earnings, which is almost twice the 5.4 percent reported for the state as a whole. Local government jobs account for 10.8 percent of nonfarm earnings compared to 7.8 percent for the state as a whole.
The area also has a significant cluster of aerospace companies, including Gulfstream Aerospace Corp., Jered LLC, Stambaugh Aviation Inc. and Scojet. Changes in the tax deductibility of corporate jet purchases – a 100 percent write off against earnings – should benefit this important industry.
Recent major renovations and expansions at Sea Island, Jekyll Island and Gulfstream contribute to the area's improving economic performance and its good prospects for 2019 and beyond. Because Brunswick is a small MSA, the actions for the better – or for the worse – by one major company or industry sector can determine the area's actual economic performance.
As was the case in many vacation and second-home communities, the housing bust was severe in Brunswick. In addition, ill-timed changes in national flood insurance policies – the Biggert-Waters Act of 2012 – worsened the home price declines and muted home price recovery, especially for older homes on slabs located in flood zones. The wealth losses associated with the sharp drop in real estate prices reverberated throughout the local economy, delaying recovery for many consumer-based businesses.
From peak (late 2007) to trough (mid-2012), existing single-family home prices declined by 31 percent in the Brunswick MSA, which was steeper than the declines suffered at the state and national levels. Existing home prices are recovering, but as of the third quarter of 2018, home prices in the area were still 6 percent below their peak level.
It is encouraging, however, that the most recent year-over-year data show home prices rose by 4 percent. Existing home prices will rise by about the same amount this year.
In terms of new construction, the area's homebuilding recovery began in 2012, but stalled in 2013 and 2014. Homebuilding regained traction from 2015 to 2018. Indeed, as of mid-2018, permits to build new single-family homes were running 5 percent higher than in mid-2017.
One reason new home construction will do well is that newer homes are built to be more resilient to floods – an important consideration in the wake of the Biggert-Waters Act. The prospects for homebuilders look very good for 2019.
Positive expectations for continuing home price appreciation and new home construction reflect solid population growth, including an influx of retirees and part-time residents. Net migration of people to the Brunswick MSA will be substantial, with most coming from Atlanta, Savannah and Jacksonville. Foreign immigration also will be on the increase and should add about 200 residents in 2019, or about 10 percent of total net migration.
Taking all factors into account, the Brunswick MSA can look forward to another year of growth.