At Issue: Affording College
Ensuring broad access to quality higher education is key to the state's future success.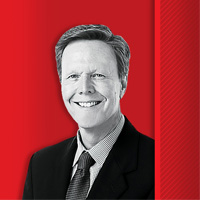 One of the keys to Georgia's future will be how successful we are in assuring broad access to high-quality college education. We are one of many states facing a mounting challenge of controlling costs at public institutions while maintaining, actually increasing, the quality of that education. In a competitive international economy, higher education policy has never been more important to Georgia's economic success and cultural influence.
Rising costs are, of course, the main problem, both for the institutions themselves and for the students they serve. Public colleges and universities are under intense pressure to control the cost of virtually everything, from building maintenance and real estate to liability insurance, food, transportation, research, database maintenance, salaries, you name it. Over the past two decades, part of the answer has been to increase tuition. Although at times necessary, tuition increases merely pass the rising costs along to the students, making it more difficult for many to attend college full time, and impossible for a significant number.
Student debt is a serious issue, both nationwide and in Georgia, with many factors contributing to high debt. One factor is the length of time it takes for some students to complete a four-year degree. A significant number of students hold down jobs and/or have families to care for, which can greatly increase the time it takes to finish college. Some never finish. Fortunately, the University System of Georgia (USG) is taking steps – and encouraging individual colleges and universities to do the same – to better support student success and improve the four-year graduation rate, a key metric in judging the relative success of public institutions.
Georgia State University is a national model in the use of early intervention strategies for coaching and advising undergraduates before they are in danger of dropping out or failing out. Its success in improving the graduation rate of its students has influenced numerous institutions of higher learning around the country. Many colleges are now adding more advisors and using intervention strategies such as predictive analytics to track students. A USG and technical college system initiative, Complete College Georgia, provides a comprehensive approach to curriculum planning, student advising and faculty-led initiatives to foster greater student success earlier in student careers.
As the economic stakes of completing college have become apparent, state policymakers and university officials are more focused than ever on improving student success, which has already yielded positive results and will invariably produce more. Yet the high costs of delivering education continue to pose a threat. Take textbooks for example. The average cost of textbooks has almost doubled in the last 10 years. For students not on a scholarship, and even for many who are, the cost of books is an irritatingly high bar to reach. Lab fees, database charges and other costs also eat up funds at a high rate. It's common for students to pay $1,000 or more for books and fees each semester.
Some progress has been made in this area, but not enough. The era of Open Educational Resources (OER) came about several years ago and contributes to significant savings for students. OER materials are basically online textbooks that are provided free of charge by educational institutions or foundations. The best known is OpenStax, made available by Rice University as an educational service. As more institutions have discovered OER, more students have obtained access to resources at a much lower cost.
OER's reach is still fairly limited, but through a USG initiative called Affordable Learning Georgia, the system works with individual colleges to encourage and facilitate use of OER. It has saved Georgia college students millions of dollars, and the system plans to maximize its availability in the coming years.
Another area in which the state should act is in funding needs-based aid programs for college students. Georgia and New Hampshire are the only states in the country that currently do not have some form of state-provided aid that is based on economic need. Enabling legislation was passed by the Georgia General Assembly in 2018, but funds have not yet been appropriated. That should change this year, as lawmakers increasingly understand the economic necessity of college affordability.
These two initiatives – greater availability of OER and the funding of need-based financial aid – can greatly increase the retention and graduation rates of Georgia's college students. The USG is committed, and increasingly state policymakers and legislators are supportive. Improving college accessibility and graduation rates will pay dividends down the road.