Georgia's presidential sites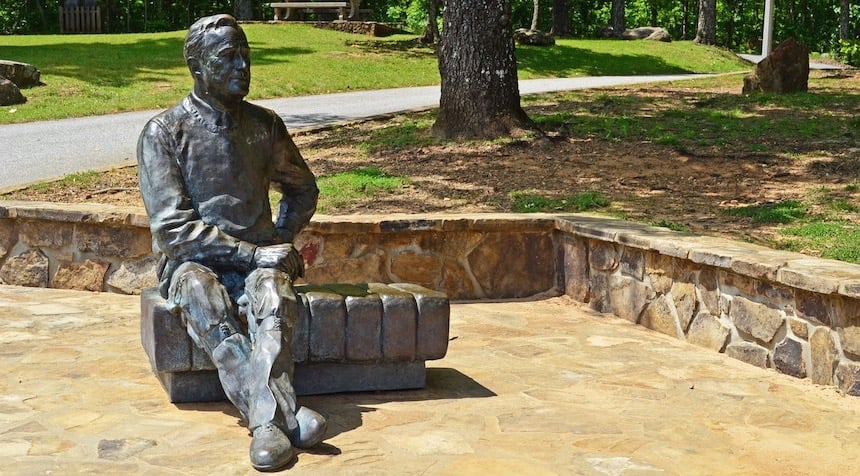 Presidents' Day is a fitting time to learn more about our
state's ties to the nation's past leaders. Notable spots to revisit
presidential history are:
The Woodrow Wilson Boyhood Home in
Augusta is where the 28th president lived as a child. It's
now a National Historic Landmark depicting how he grew up during the Civil War
and Reconstruction.
Augusta's Partridge Inn has
frequently hosted high-society events and in 1923, the hotel's ballroom was the
site of a dinner for Warren Harding, the 29th president. The Inn was
Georgia's first hotel to be included in Historic Hotels of America and is known
for it's distinctly Southern details, such as classic columns, lovely verandahs
and magnificent magnolia trees.
In his quest for a polio cure, Franklin D.
Roosevelt was attracted to Warm Springs. He built the Little White Housein
1932 and visited it often until his death in 1945. Today, the house is
wonderfully preserved.
Near the Little White House is F.D. Roosevelt State Park in Pine Mountain. At 9,000 acres,
it's Georgia's largest state park and features more than 40 miles of trails.
Riding on the vintage 1949 SAM
Shortline Excursion Train, which runs from Cordele to Archery, is a
trip back in time. The train stops in quaint towns, including Plains, which is
the home of Jimmy Carter, the nation's 39th president. The Plains
depot was his campaign headquarters and visitors can find out more about him at
the Jimmy Carter National Historic Site.
Photo of a statue of Franklin D. Roosevelt at Dowdell's Knob, a favorite overlook of the former president, provided by Georgia State Parks.
Do you follow us? Find us on Linkedin, Facebook, Twitter and
Instagram.