Eonomy: Continued Growth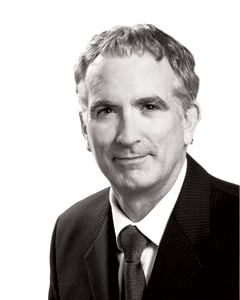 As far as the 2019 economy goes in Georgia, there's good news and bad news. When taken together, that means the pace of the state's economic growth will be slower this year than last, but not by much. The excesses and imbalances that invariably develop over the course of a business cycle and make the economy vulnerable to recession have been very slow to crop up, probably because of both the severity of the Great Recession and the below-average pace of economic growth in the nine-year expansion since. The upshot is, for this late stage of the business cycle, the economy is surprisingly well balanced.
Let's take a look first at the good news.
Georgia will benefit from multiple, reliable sources of economic growth, including an economic development pipeline chock full of projects, favorable demographic trends, more homebuilding and real estate development, higher defense spending, continuing fiscal stimulus from recent federal tax cuts and faster productivity growth.
The state's inflation-adjusted gross domestic product (GDP) will grow by 3.0 percent, smaller than the 3.5 percent growth estimated for 2018, but higher than the 2.5 percent growth rate estimated for the U.S. GDP. The pattern for personal income will be similar. Georgia's will grow by 4.9 percent in 2019, compared to 5.4 percent for 2018. The state's employment will rise by 1.5 percent in 2019, slightly less than the 1.7 percent gain estimated for 2018, but it exceeds the 1.3 percent gain estimated for the U.S.
The abundance of projects in the economic development pipeline will be one of the main drivers of growth. Site consultants recently ranked Georgia as the top state for business for the sixth straight year. Thus, it is not surprising that the pipeline is full. In addition, because it can take years to build out a project, many of those announced over the last five years offer a substantial tailwind to the state's economic growth this year and beyond.
Population growth from corporate relocations and expansions, as well as from retirees moving in, will persist. Georgia's population will grow faster than the nation's – 1.5 percent versus 0.7 percent. Domestic migration rose from a net loss of 5,392 people in 2013 to a gain of 42,600 people in 2018.
Home building and real estate development will be a third driver of growth. Although existing-home sales have peaked, sales of new homes and new-home construction, which contribute substantially more to state GDP than sales of existing homes, will move higher in 2019.
Higher defense spending will also drive the economy. The Bipartisan Budget Act of 2018 increased the Department of Defense's 2019 budget by $85 billion. Military personnel will get their largest annual pay raise since 2010. Georgia ranks ninth nationally by total defense spending, seventh by personnel spending and fifth by personnel numbers.
Federal tax cuts boosted economic growth and job creation in 2018 and will do so again in 2019. More specifically, the Tax Cuts and Jobs Act of 2017 and higher spending by the federal government added about 0.7 percentage points to GDP growth in 2018, and will add about the same in 2019.
Despite all this good news, several headwinds will slow growth. Trade tensions are high, and nobody really knows how the trade war is going to play out. In 2019, the Federal Reserve's monetary policy stance will become restrictive as it raises short-term policy interest rates. For the first time since the recovery began, the inflation-adjusted federal funds rate will be positive. The low unemployment rate is another headwind. It is getting very difficult – and will probably get worse – to find workers to fill open positions.
Some excesses have developed that make the economy more vulnerable to the unexpected shock or major policy blunder than was true earlier in the economic expansion. For example, highly leveraged businesses have taken on considerable debt, often with floating interest rates. A related risk is the large size of the junk corporate bond market.
Excessive risk-taking is clearly happening in these two areas of the financial system, which makes the economy increasingly vulnerable to recession should interest rates rise significantly faster than expected. Another risk is that stock market valuations are susceptible to correction.
Taken together, 2019 looks to be another great year for Georgia's economy, though we'll need to keep an eye on those headwinds.