Business Casual: The To-do List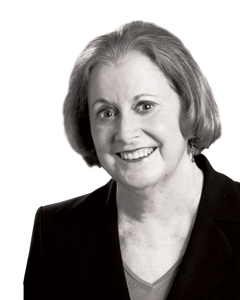 After a long season of elections, recounts, runoffs, challenges and lawsuits, here comes the inauguration of a new governor, Brian Kemp; the swearing in of some new Constitutional officers and state lawmakers; and the beginning of a new General Assembly session.
Before the memories fade, it is time for state legislators to make future elections easier for citizens, candidates and local officials by addressing problems that plagued the 2018 elections.
First of all, please, fix the gaping loophole that allows a secretary of state to remain in office while he or she is a candidate – running the apparatus that supervises elections and heading the State Election Board. Regardless of the integrity or character of the incumbent, it contributes to the appearance of impropriety.
No matter whether you voted for or against Kemp, the fact that he was overseeing a contest in which he was a participant was a distraction.
And it helped put Georgia in the national spotlight in a less-than-favorable fashion, with coverage by The New York Times, The Washington Post, major TV networks and influential online publications. (If you think that isn't important, consider that those are primary news sources for many of the corporate decision-makers who determine whether to locate or invest in Georgia.)
Some members of the film and TV industry, which contributes $9.5 billion annually to the state's economy, are questioning whether or not they want to continue to work in Georgia, at least partly because of election concerns.
Previous Georgia secretaries of state, Democrats and Republicans, resigned their offices to make a run for another office: Max Cleland did so in 1996 when he ran successfully for the U.S. Senate; Karen Handel resigned in 2010 when she ran unsuccessfully for governor. Democrat Cathy Cox did not resign in 2006 to run for governor – a race she lost – but she recused herself from election-related duties.
Such a recusal should be the very minimum for an incumbent secretary of state, whether running for re-election or for another office. And it should be required by law.
Kemp did, in fact, resign his office two days after the Nov. 6 election, before the results were official. This came after a lawsuit was filed in federal court by five Georgia citizens working with the nonprofit Protect Democracy seeking to force Kemp's removal from any role in supervising the election tallying. Kemp's campaign had already declared victory.
Then-Gov. Nathan Deal appointed former Department of Human Services head and former Morehouse College general counsel Robyn Crittenden as interim secretary of state. It was she who certified the results of the election.
But a lot of turmoil could have been avoided for this election – and the outlook for those to come could be improved – if Georgia law required secretaries of state to step down or at least recuse themselves from any role in election oversight.
There is a lot of work to be done in Georgia in the next two to four years to prepare for future elections. Too many polling place glitches – long waits, insufficient numbers of voting machines, concern over provisional ballots cast – need to be addressed.
Cybersecurity worries loom large. Just weeks before the elections, U.S. District Judge Amy Totenberg denied a request for an injunction that would have required a switch to paper ballots, primarily because the timing of the motion did not allow for "thoughtful, though expedited, remedial relief despite the important, substantive content of their evidentiary submissions."
Her ruling criticized then-Secretary of State Kemp and other defendants for their delay in what she called "grappling with the heightened critical cybersecurity issues of our era" posed by "the state's dated, vulnerable voting system that provides no independent paper audit trail."
That is a clear signal and call to action – action that must emanate from the top. Many local voting officials are feeling the heat and are aware of the dangers of their old, potentially outdated and problematic voting machines but, understandably, are not anxious to spend money on replacements until they have a clear notion of what is required.
There are other items on the to-do list, but first Georgians have to feel secure in the knowledge that their ballots will be cast without undue difficulty and that they will be recorded and counted accurately and impartially – no matter who the counter is or which party is in charge.