Business Casual: Unity? Yes, Please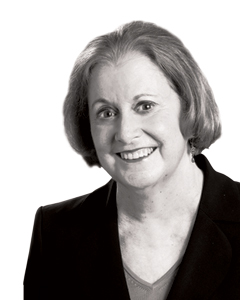 Before November is a week old, we will know who is going to lead our state for the next four years: Democrat Stacey Abrams, who would be the first black female governor in the country, or Republican Brian Kemp, Georgia's secretary of state.
The race, set against the backdrop of a contentious round of national mid-term elections, is among the most significant in the country. And it is close.
So, a plea to the victor: Think unity. All citizens are painfully aware of issues and personalities that divide us; for many, it has become personal – family members we no longer wish to have conversations with, old friends we avoid.
So, regardless of the election outcome, let's find some common ground and work toward solutions that will lift up all Georgians and the state we call home.
We can start with goals we share: quality education, a sound economy, access to healthcare, job opportunities, public safety – especially in schools – and racial harmony, to name a few.
I believe those are important to all Georgians, even though we may disagree on how to achieve them. I hope our new governor will work with leaders of both political parties to strengthen the laws, the programs and the initiatives that are serving us well and seek new solutions for problems that are holding us back.
Take education. Georgia has a first-rate system of public colleges and universities and a technical college system that is the envy of other states. Let's protect both systems – invest in them, support them, encourage them and give them the resources they need. And, please, let's keep the HOPE Scholarship program viable and strong, and look for additional ways to help college students avoid the crushing debt too many of them will face after graduation.
In this age of public-private partnerships, let's encourage businesses to offer financial aid to deserving students. Give the companies tax breaks, sponsorship opportunities and recognition; help them understand that they can play a part in guaranteeing the workforce they need.
And, please, let's redouble efforts to make Georgia's K-12 public schools as good as our system of higher education. That's a tough one, with a lot of challenges outside the schoolhouse that affect the results; but we can't afford not to try – by engaging communities, elected leaders, ordinary citizens, philanthropies and businesses. More money is not the only answer, but it is pretty high on the list.
And healthcare. Every citizen of Georgia deserves access to quality healthcare – primary care, emergency care, hospital care, end-of-life care – and this means access to affordable health insurance.
I believe the next governor has to look at expanding Medicaid – in some fashion. Too many Georgians are uninsured, and too many hospitals, especially in rural areas, are being crushed by the costs of providing care to those with no insurance; some hospitals have closed, and others are facing that possibility.
Georgia declined the opportunity to expand Medicaid when it could have done so without cost for the first three years, so those funds went to other states to help care for their citizens – and, presumably, help their hospitals stay open. We simply cannot continue to turn down available federal dollars and hope that a healthcare genie pops out of a bottle somewhere and brings a quick fix. There are no quick fixes, but there's money we are leaving on the table.
For the sake of the economy, job opportunities and the welfare of our citizens, we have to keep Georgia a welcoming place for new and existing businesses and the people who work for them. That means supporting responsible financial incentives and transparent government and opposing discriminatory legislation masquerading as "religious liberty" protection.
And let's please not make things like racial harmony, school safety and immigration any harder than they need to be by waving shotguns or engaging in divisive rhetoric.
Georgia needs good, strong, forward-thinking leadership; I hope the results of the Nov. 6 election will bring that. And I hope all Georgians will unite behind the winner, holding her or him accountable, but offering support and engagement.
I have great regard for good, civic-minded individuals who offer themselves for public office, knowing they will pay a price in terms of relentless scrutiny – necessary but brutal, nonetheless. But I have an even greater respect for those who win elections and seek to govern fairly and wisely.