Americus| Sumter County: Shaping the Future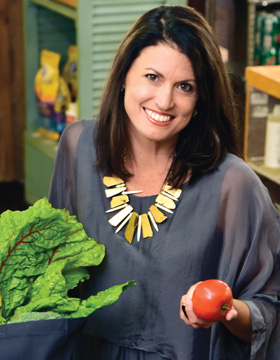 The stars continue to align as stakeholders finesse a recipe for the future success of Sumter County, its businesses and residents.
The main ingredient that appears time after time is education. From continued record enrollment at both institutions of higher learning, plans for a $48-million replacement high school and solid advances toward opening a college and career academy, Sumter County is doing all it can to produce a qualified workforce for the region.
---
Maintaining the Reins
The One Sumter economic and community development initiative arose out of the Sumter County Chamber of Commerce four years ago to help shape the future. Since then, the nonprofit organization has raised more than $2 million to address the top concerns of the community, including education.
Among its most ambitious workforce development initiatives is the college and career academy (CCA), which plans to open in the 2021 academic year, says Mary Beth Bass, executive director of One Sumter.
The proposed CCA gained full support two years ago when Superintendent Torrance Choates began leading the 4,700-student Sumter County Schools, where the 2018 graduation rate is 88.6 percent, above the state's 81.6 percent.
The CCA will be a separate building on the new high school campus that's going up across from South Georgia Technical College (SGTC), says Bass.
"The college and career academy should be a boost for economic and workforce development, but for the students it will open up multiple pathways," says Choates. "We'll be able to spark some interest and keep them in school, not just in the traditional areas but in things such as drones. … This smartphone generation that we're dealing with requires us to be extra creative to keep their interest."
Feedback on industry workforce needs from regional partners in Macon, Columbus, Albany and beyond was extensive, allowing for the development of a robust, innovative curriculum, says Bass.
"We've got to work together; we've got to drive it. One county alone cannot provide enough jobs for their citizens," says Barbara Grogan, executive director of the Sumter County Development Authority. "We have a regional draw. There are jobs in Southwest Georgia. …What we have to do is get a workforce that matches those skills … and that means stepping back to kids in fourth and fifth grade and exposing them not only to what's available in this county, but in the region."
To reach college students, the Sumter County Chamber of Commerce recently launched INSPIRE Sumter, an immersive leadership program designed by the University of Georgia's J.W. Fanning Institute for Leadership Development. The idea is to engage the area's young adults in community projects and provide avenues to connect them with potential employers. The plan is to keep young talent from leaving to establish careers elsewhere or at least encourage them to return with additional knowledge and experience to share with others, says Carolyn Wright, the chamber's interim president.
In addition to cultivating local leaders at the college level, workforce development is also a priority at Georgia Southwestern State University (GSW) and SGTC, which are both experiencing record enrollments. HOPE Career Grant programs in critical job areas such as welding, aviation maintenance, electrical line worker and truck driving are showing significant growth at SGTC, says the school's president, John Watford.
Delta Air Lines is investing in SGTC's aviation maintenance technology program. Through a new partnership, Delta will provide resources such as equipment, instructor training and supplies. Most importantly, however, Delta will interview SGTC students for job openings at its Atlanta headquarters, says Watford.
Also in the aviation field, a new drone repair and maintenance course has been added, made possible through a grant from the U.S. Department of Agriculture (USDA) to pay for equipment, Watford says.
As a testament to the quality of the aviation program, SGTC student Bailey Mills recently won gold in aviation maintenance at both the state and national levels of the SkillsUSA competition.
GSW has experienced 10 consecutive semesters of enrollment growth, says Neal Weaver, now in his second year as president. In addition, several investments in the campus have been completed or are underway, many designed to enhance the student experience, he says.
A total renovation to the cafeteria, the addition of lights to the soccer field for night play and a new outdoor basketball court have been completed. Underway is a $3.4-million renovation of the Academic Center for Excellence building, which houses student resources including tutoring, counseling, advising, peer mentoring and more.
---
In Good Time
Existing industry in Sumter is also strong, says Grogan, with several recent expansions completed. TSG, a plastic and metal fabrication business supplying multiple industries, purchased Resolute of Tennessee, an ancillary insulation company, investing $4 million to bring the company to the former Textron facility they now share. They currently employ 50 and are growing at a rate that will meet their goal of 200 employees by year five, says Grogan.
Another existing Americus business, Recreation Unlimited, the parent company for Caravelle Boats, recently purchased Lexington Pontoons from a North Carolina company. They're making an $8.5-million investment in acquisition of the company and renovation of a facility where they will employ 80 total, though manufacturing has already begun in the Caravelle space with an initial 30 employees, says Grogan.
Reames Concrete Co., with one facility in Americus, needed a larger, more advanced one to accommodate growth. They've invested $1 million to develop a second facility in the industrial park that will open this month, adding another 20 or so employees.
Woodgrain Millwork, in nearby Lee County, recently purchased Americus-based Triwood, a manufacturer of moulding and millworks, investing about a quarter-million dollars in technology to date and planning additional improvements. Sumter retained Triwood's 75 jobs when Woodgrain President and CEO Kelly Dame chose to keep the Sumter location open rather than consolidating to its Lee County location, says Grogan.
With headquarters in Germany and India, Advantage Touch closed in September on an approximately $5-million deal to purchase a facility from the development authority for the manufacturing of a glass lining that protects pharmaceuticals from heat during production. "It's a great foreign investment development company that will employee 10 engineers," says Grogan, including a few engineers who will relocate from India for the project.
---
Persistence Pays Off
Economic development and business growth increasingly rely on broadband capacity, a struggle for many rural parts of the state, including Sumter County. But relief is in sight, thanks to a recently announced partnership between One Sumter and Pineland Communications, which plans to include Americus in its fiber-infrastructure expansion.
Pineland has committed to a $2-million capital investment, which will include the build-out of a high-speed fiber network that will reach many businesses in Americus, including those in its industrial parks, and provide gigabit-enabled broadband service by early 2019. The fiber connectivity means locals can market Americus and Sumter County as both a Smart Rural Community and a Gig-Certified Community, says Bass.
In August, doors opened to Mercer Medicine Plains – a facility that will benefit from the additional broadband capacity. The clinic will enable Mercer University School of Medicine to provide much-needed healthcare services in this small town without a practicing physician prior to the clinic's opening.
Through the clinic, patients will not only receive primary care on-site, but will also have access to specialty care from providers around the state via telemedicine, thanks to the Waycross-based nonprofit Global Partnership for Telehealth. The clinic was strongly supported by Plains residents former President Jimmy Carter and his wife, Rosalynn, who attended the ribbon cutting ceremony.
---
A Viable Town
Downtown Americus continues to implement the results of its Renaissance Strategic Visioning and Planning program. Through this program of the Georgia Cities Foundation, Georgia Municipal Association and UGA, Americus has created an arts and entertainment district, spruced up downtown streets and added lighting in once-dark areas. Reconfiguring parking and pedestrian access, improving the visitor and shopping experience, and providing additional residential lofts are still to come, says Bass.
Americus is not only enhancing its look, it's becoming a safer place to live after the Americus Fire Department was recently awarded an Insurance Service Office (ISO) rating of one. The top rating was received following an analysis of multiple factors, including personnel, equipment, training and more, says Mayor Barry Blount. Of the more than 40,000 fire departments rated by ISO across the nation, only about 300 have the one rating, he says. The rating means more than bragging rights, it also results in discounted insurance premiums to local business owners and residents.
The city also recently approved $750,000 for improvements to its water and wastewater plants, ensuring that those systems will provide quality and dependable services for the next 10 to 15 years, says Blount. These improvements may also help with another priority, he says, attracting light industrial and other businesses to available inventory in the downtown.
But, it's not all work and no play in Americus. New downtown events like First Fridays are growing in attendance, while the Hot Glass Craft Beer Festival has sold out its tickets two years running.
So raise a glass to all the activity that's keeping Americus and Sumter County moving forward.
---
Local Flavor
Made in America
After leaving everything behind – including a thriving career as a swimsuit designer and boutique owner – and fleeing her home country of Venezuela to avoid political persecution, Elena Carné found solace and a new home in Miami.
There, she and her husband Rene Vzcategui became naturalized citizens and had three daughters. There, too, Carné rebuilt her life and business, setting up shop in her garage where she began to design activewear.
In one of those quirks of fate, Tripp Pomeroy, CEO of Café Campesino, a fair-trade coffee roaster in Americus, happened to be a neighbor of the family in Miami. A frequent visitor to his home was business partner and Campesino co-founder Bill Harris.
"We were looking for a change and looking to grow the business," Carné says. "In Miami, it is very hard for a small company to grow. [Bill] was telling us how wonderful Americus is for raising a family, no traffic, and also the people in the town were very supportive."
His discussions with the couple about the small Southern town led them to take a chance, relocating the family and the business to Americus in 2015. Today, they enjoy raising their three girls in the small town, where she designs and manufactures Tepuy Activewear through her company Tepuy Apparel Designs.
In addition to opening a shop in Americus, Carné has established partnerships with organizations such as the American Cancer Society. Her company designs a collection for the Making Strides breast cancer awareness walk. Tepuy also designs special leggings each year, with a portion of the sales going to the Georgia chapter of Make-A-Wish.
Carné has earned a great deal of recognition through her activewear line, including being part of the Emerging Designer Showcase at the Atlanta Apparel Market in 2016, the same year Tepuy was named Sumter County Small Business of the Year. In addition, she was one of 13 finalists – and the first finalist with an activewear line – at the Belk Southern Designer Showcase in 2017.
The company recently received a grant from Georgia Tech to help build its e-commerce presence.
"It's our main focus right now," Carné says, "e-commerce and our website. We've started promoting the company through social media, but we'd like to be able to sell at least 80 percent of our products online." Currently her pieces are available at her Americus shop, online at tepuyactivewear.com and in Georgia boutiques. – K.K. Snyder